THE PUTNAM COUNTY PICKERS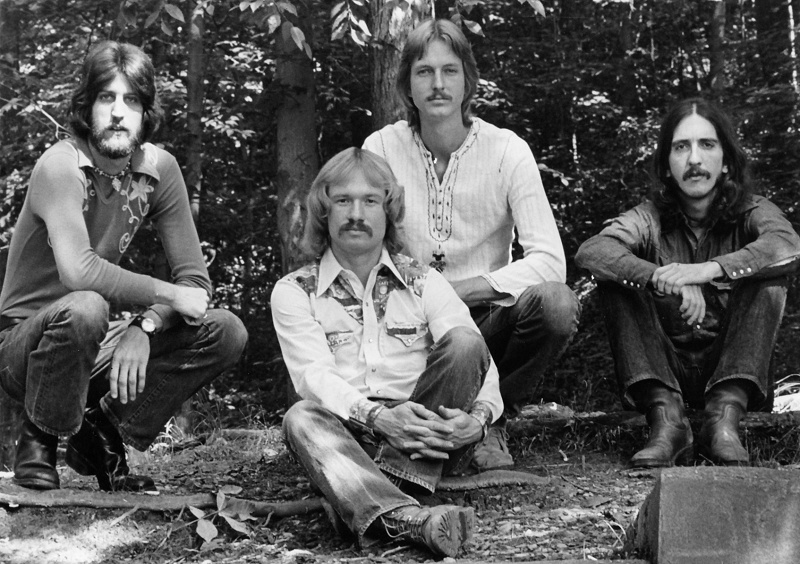 About a hundred years ago I was the photographer for The Putnam County Pickers. I cant even remember the first time I met the group, because seems like I knew them forever. We used to visit the gang all the time in the deep woods of Coon Creek, Putnam County. I became their biggest fan and took a lot of photos. The one above was taken in Coonskin Park. Left: Rusty Wells. Center Back: Steve Hill. Right: Greg Harman. Center Front: Ron Sowell.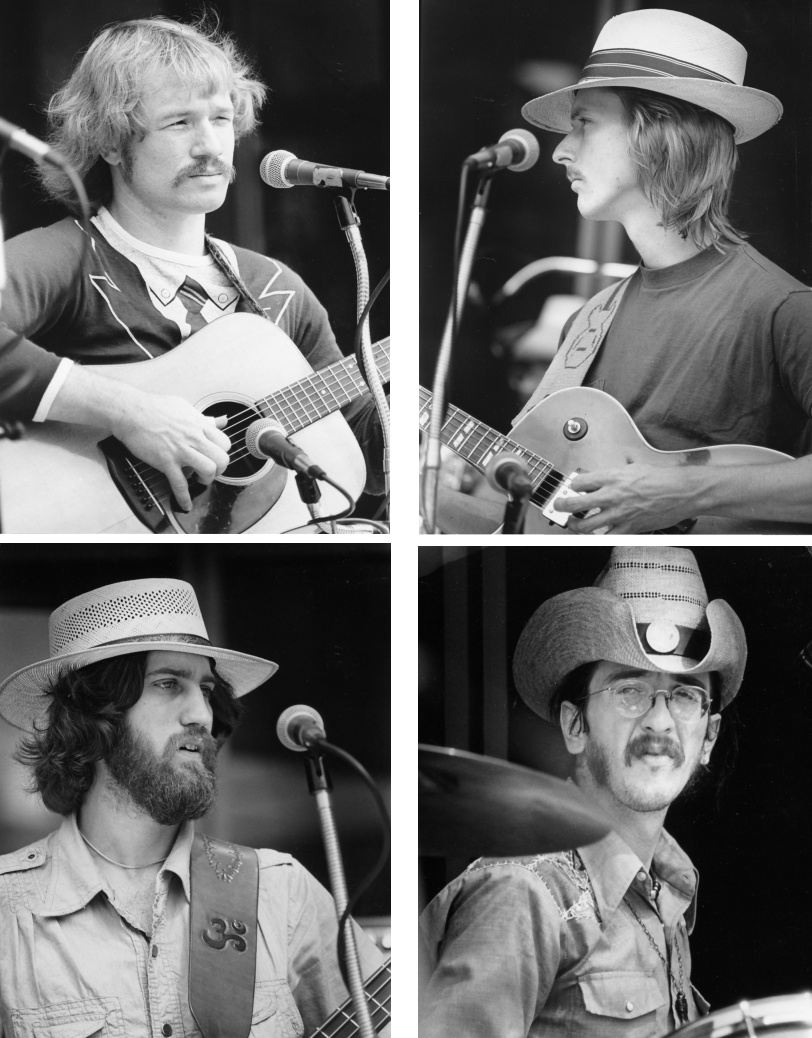 I shot these in front of the Kanawha County Public Library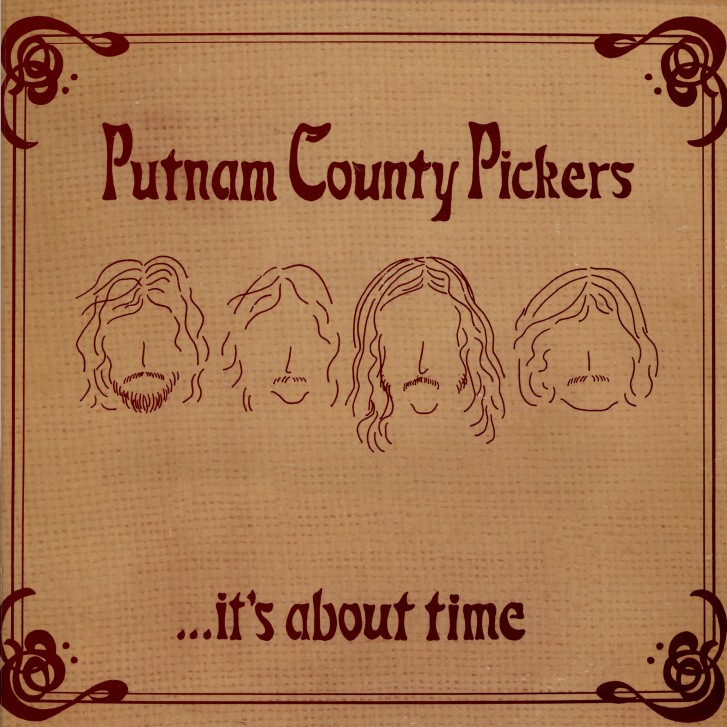 "It's About Time" was one of only two albums the Pickers made. The other was "Let The Cat Out".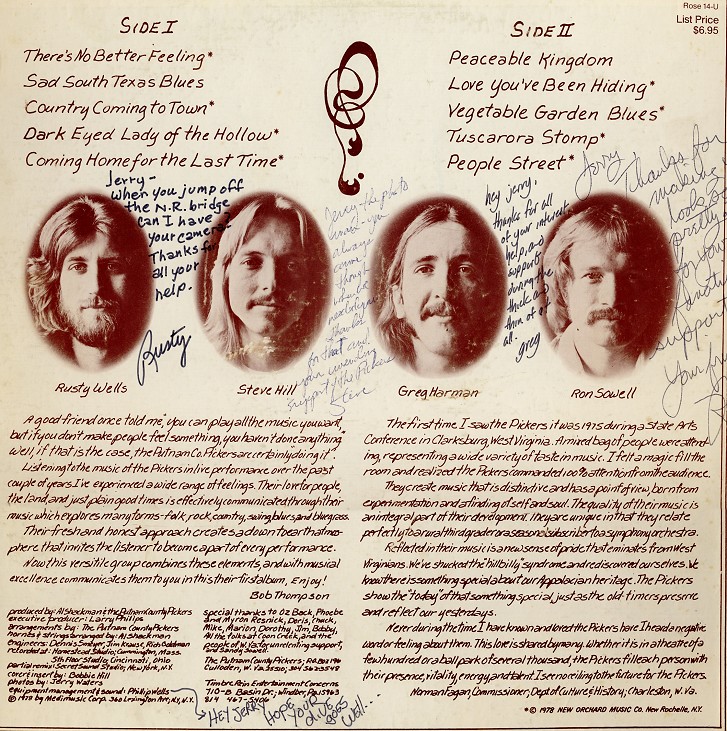 This is the back of the album with the photos I shot at the commune in Putnam County. Yes, the gang was part of the large "back to the land" group that came to WV in the 60s and 70s, looking for another way of life.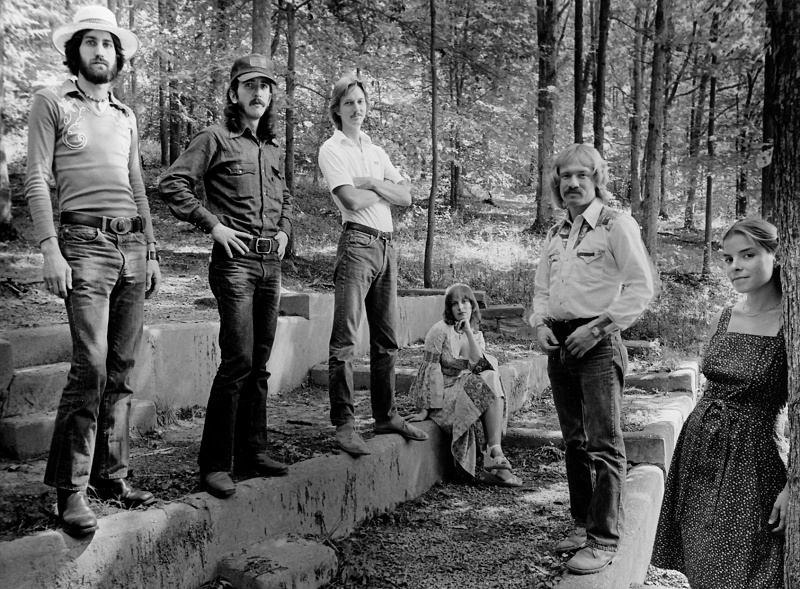 This is another photo I shot in Coonskin Park. That's Sandy Sowell in the background. She was with the group at the very height of their career. Leaning against the tree is Bobby Provosty-Hill the talented lady that designed the first album cover, sang on some songs and ran sound for the band. Greg Harmon (second left) was the only native West Virginian in the band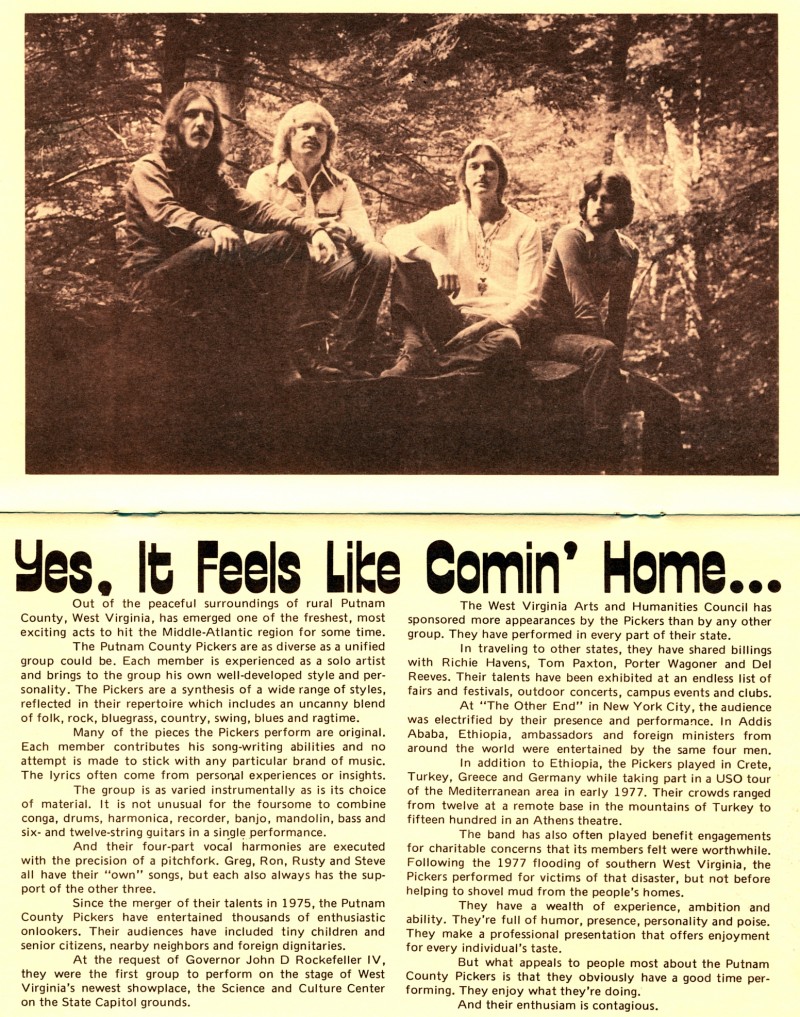 Another Coonskin Park photo, used for a brochure that the Pickers passed out.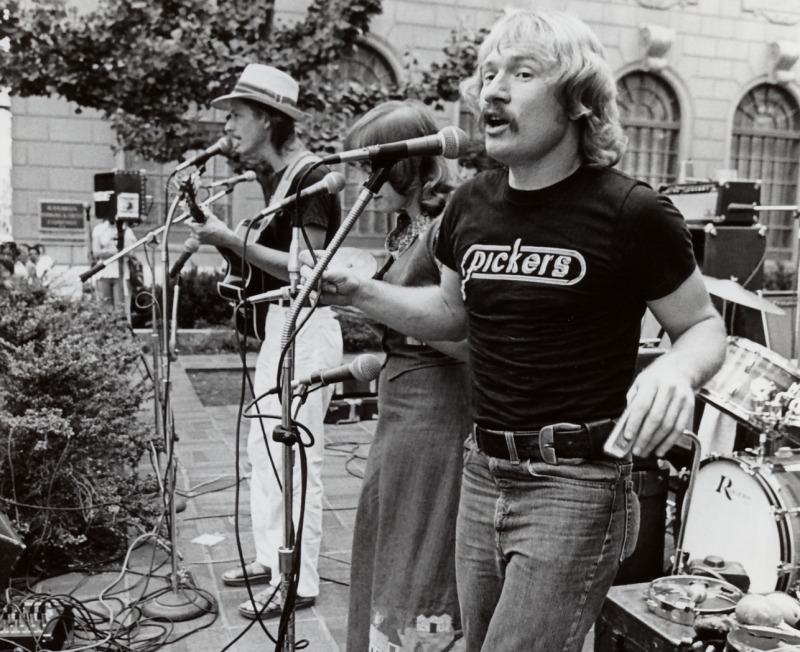 At the Library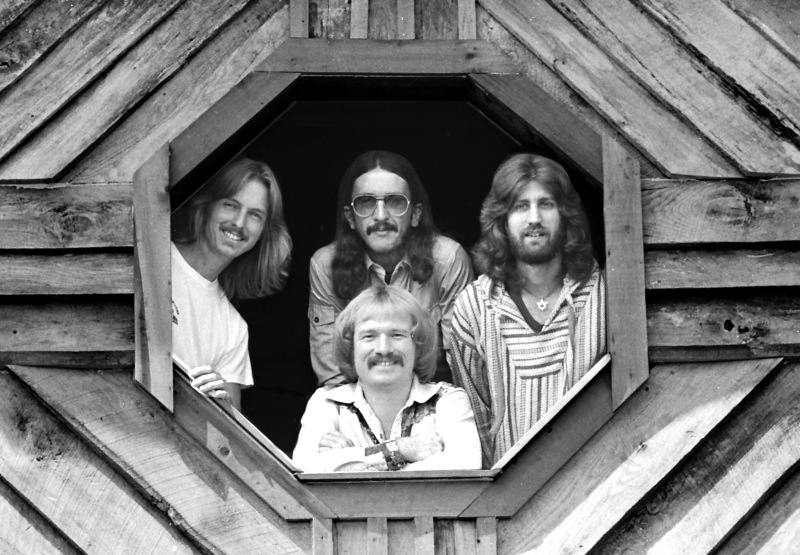 At the commune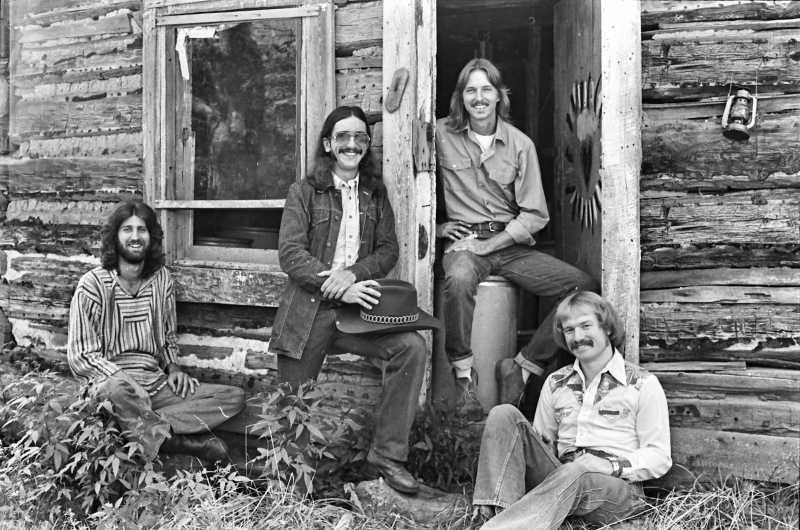 Today: The Pickers went through several name and member changes over the years. Their "Stark Raven Band" was popular for a while, and then the group disbanded, electing to play as singles and duos and sometimes getting together for a special occasion. I see Ron and Steve often in town. Sandy too, as she has a popular entertainment business. She and Ron were divorced years ago and Ron remarried. He is in charge of the Mountain Stage Band at the Culture Center, which keeps him pretty busy.
WONDERFUL AUDIO SAMPLES FROM THE PUTNAM COUNTY PICKERS
The L & M Dont Stop Here Anymore