BEFORE THE TOWN CENTER MALL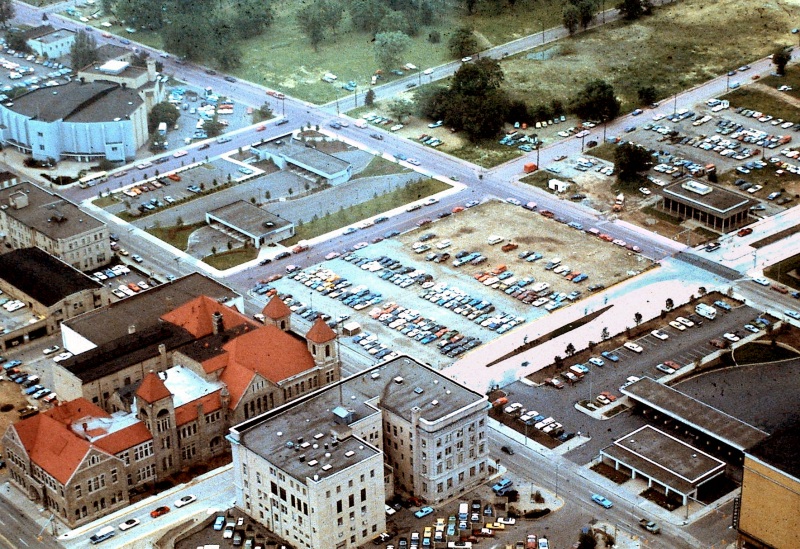 These photos were taken around 1978. All of the homes and businesses have been removed in a large area, and now nothing is left but bare ground and a few trees. At the top of the above photo, it appears that a park is in place, instead of what would soon become the TC Mall. You can see the county courthouse and city building in the lower left corner.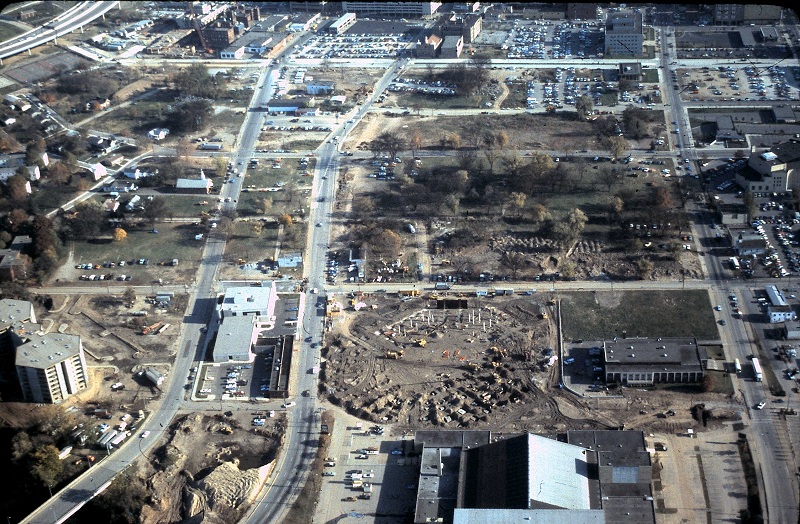 That's the old Civic Center at the very bottom of the photo. You can see the new addition (the arena) just starting in front of it. The street at the very top of the photo is Court Street. Everything between these two points will be filled with the Mall, new hotels, and more.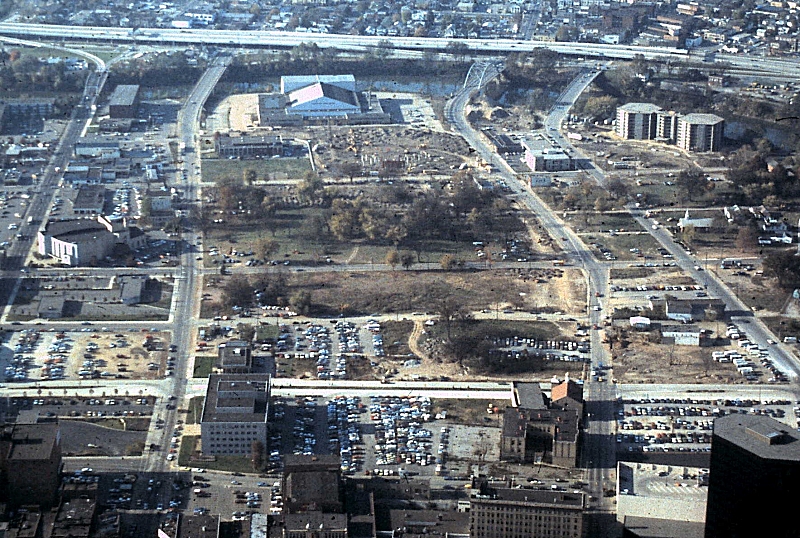 This photo shows the opposite view of the same area.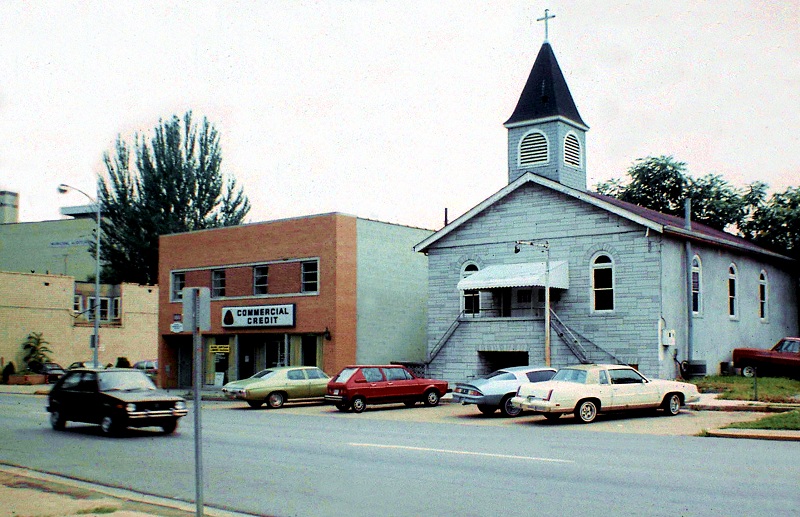 The church above was on Quarrier Street where Sears Automotive's entrance is today.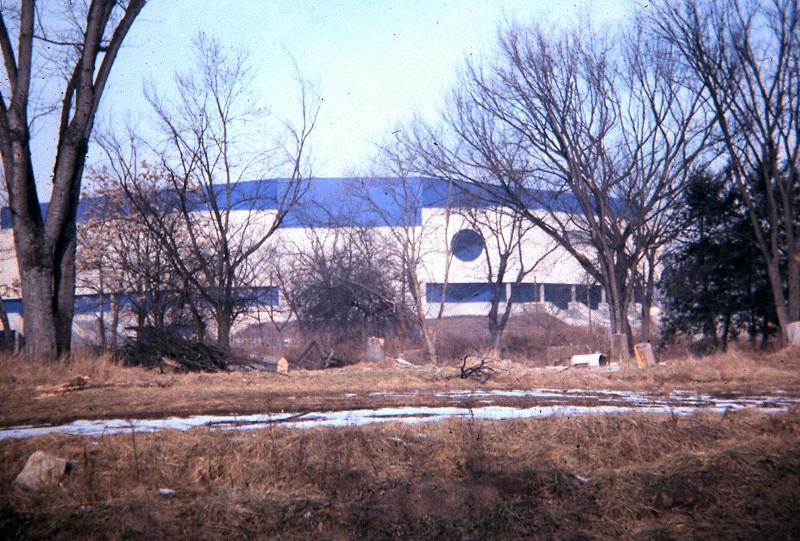 In this photo, the Civic Center addition is complete. Now it''s time to build the Mall on this land.