Just a Few Russian Photos
Saint-Petersburg is considered to be one of the most beautiful cities in the world.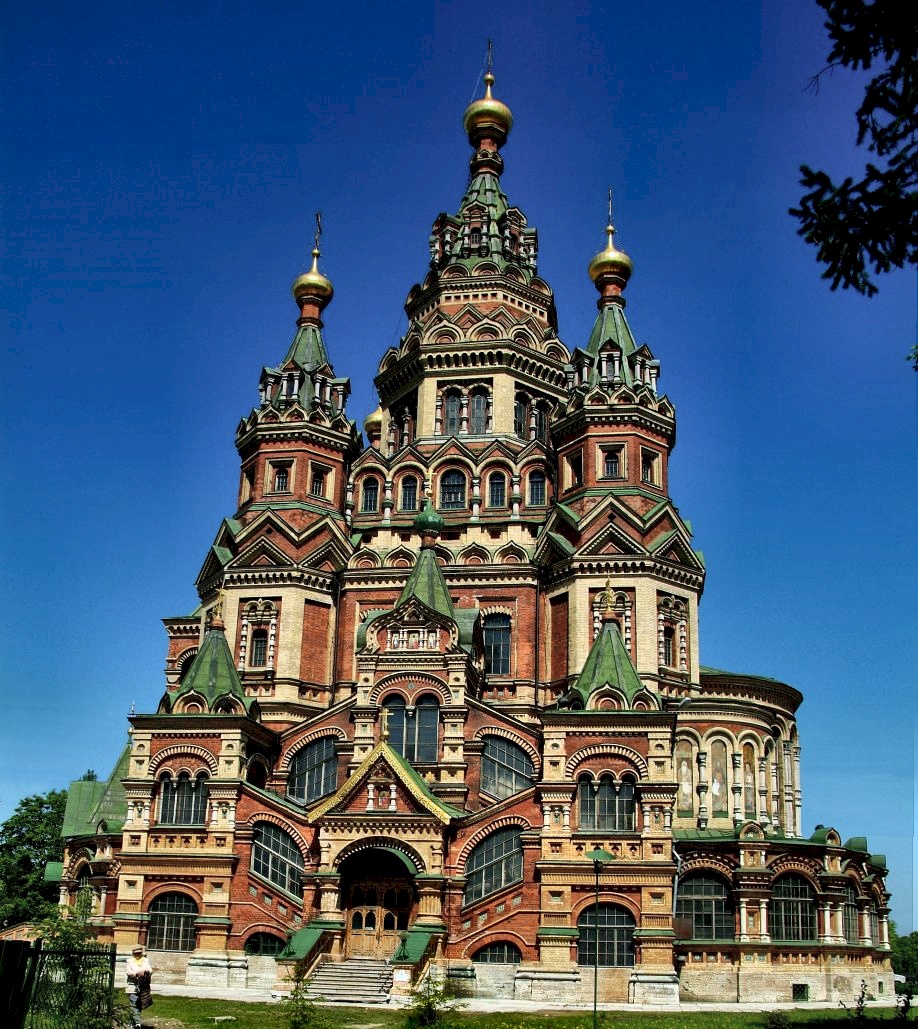 Peterhof Cathedral
---
SMOLNY CATHEDRAL OF THE RESURRECTION
One of the city's most beautiful cathedrals, designed by Rastrelli for the Monastery of the Resurrection and built between 1748 and 1764.
( I shot this photo in the early morning from my hotels roof )
---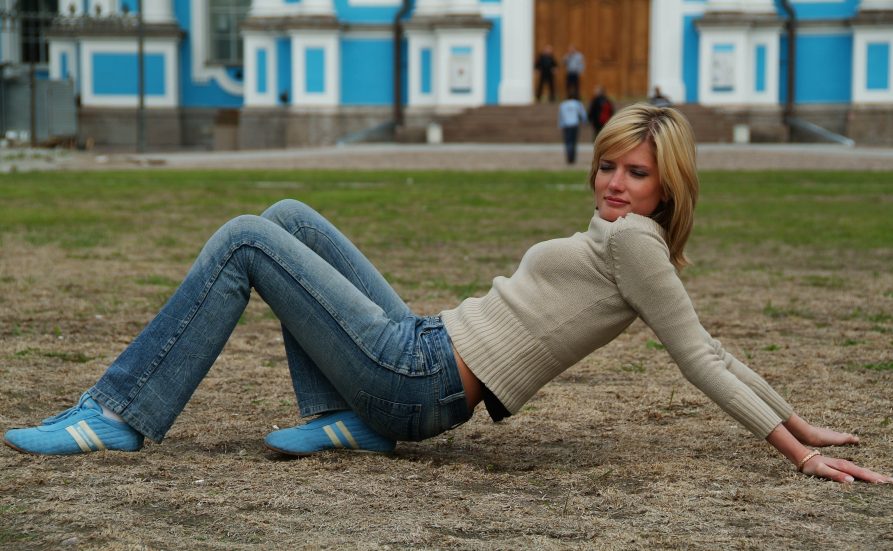 And one of the young ladies that escorted me to the church this day and throughout the city.
---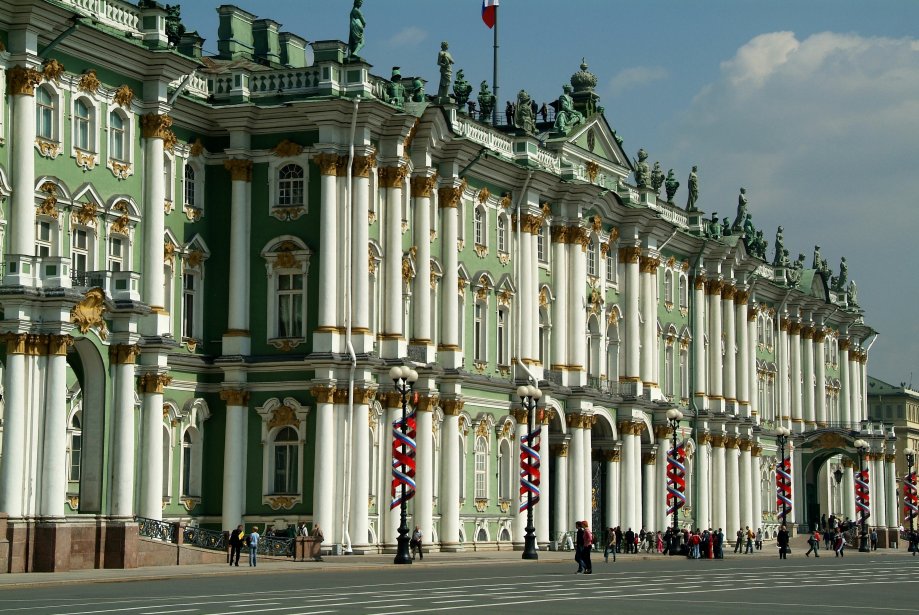 The Winter palace (Hermitage)
The Hermitage Museum is housed in the Winter Palace (and some other buildings), the main residence of the Russian imperial family. Magnificently located on the bank of the Neva River, this Baroque-style palace is perhaps the major attraction of St. Petersburg. The green-and-white 3-story palace has 1786 doors, 1945 windows and 1057 halls and rooms, many of which are open to the public. The Winter Palace was built in 1754-62 for Empress Elisabeth, daughter of Peter the Great. By the time it was completed Elisabeth had already died, and only Catherine the Great and her successors could enjoy their new home. The Hermitage Museum was founded in 1764 when Catherine the Great purchased a collection of 255 paintings from Berlin. Today, the Hermitage Museum is the largest art gallery in Russia and one of the largest and most respected art museums in the world, with 2.7 million exhibits from Ancient Egypt to early 20th century Europe. It includes works by Leonardo da Vinci, Michelangelo, Raphael, Titian, unique collections of Rembrandt, Rubens, French Impressionists (Renoir, Cezanne, Manet, Monet, Pissarro), plus Van Gogh, Matisse, Gaugin and sculptures by Rodin.
---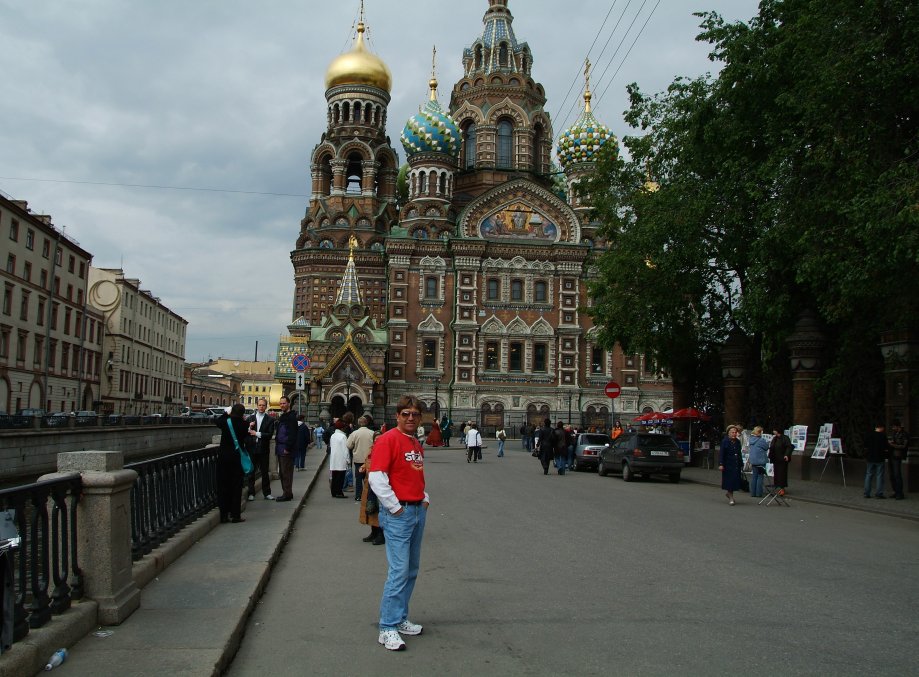 Me, in front of the Cathedral of the Resurrection of Christ
---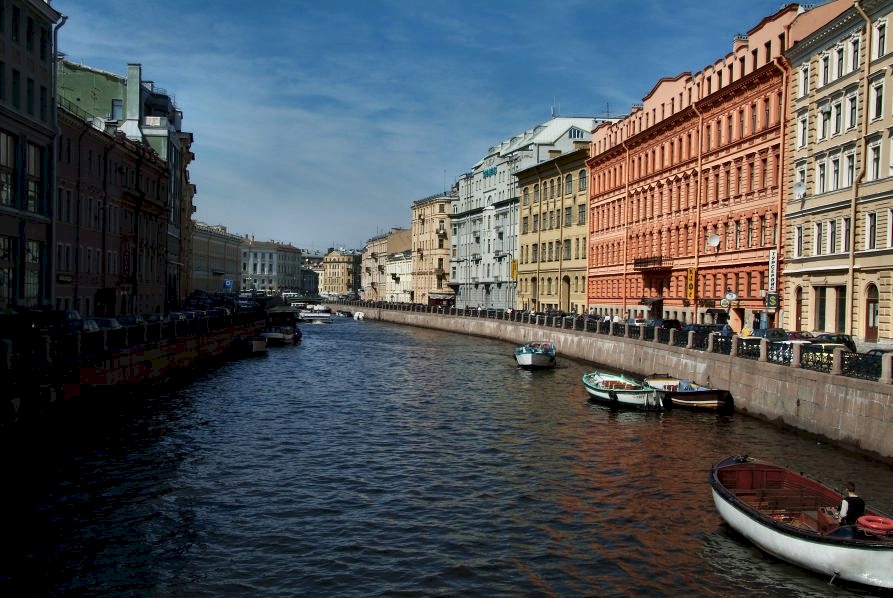 One of St. Petersburg's many canals. This one crossing Nevsky Prospekt.. the main street in St Pete.
---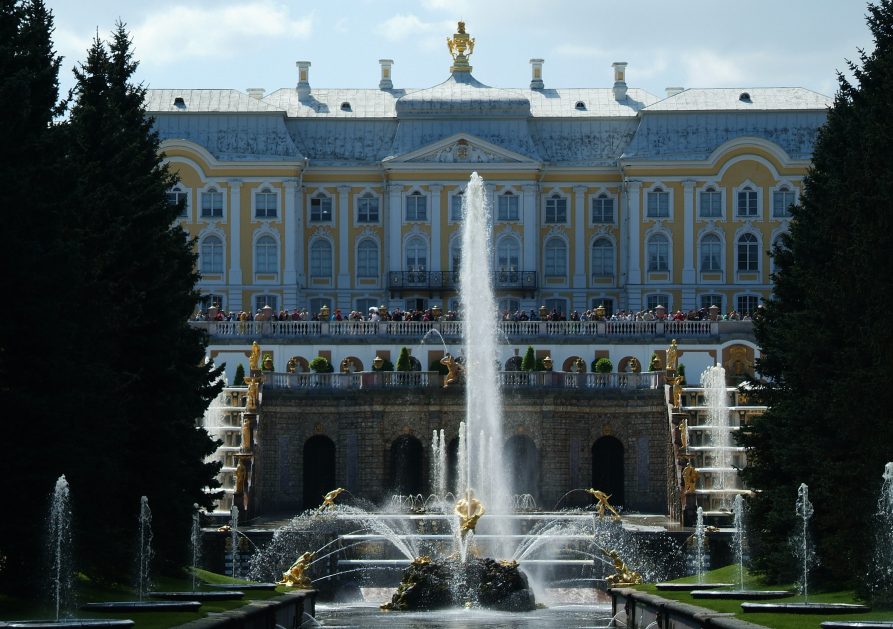 The centerpiece of the Peterhof ensemble is the Great Palace
---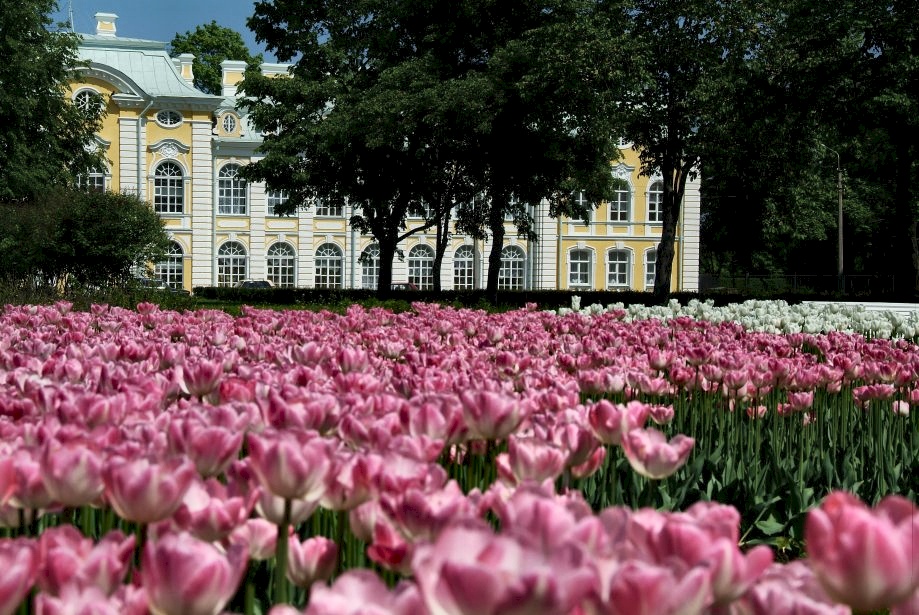 Viewed from back
---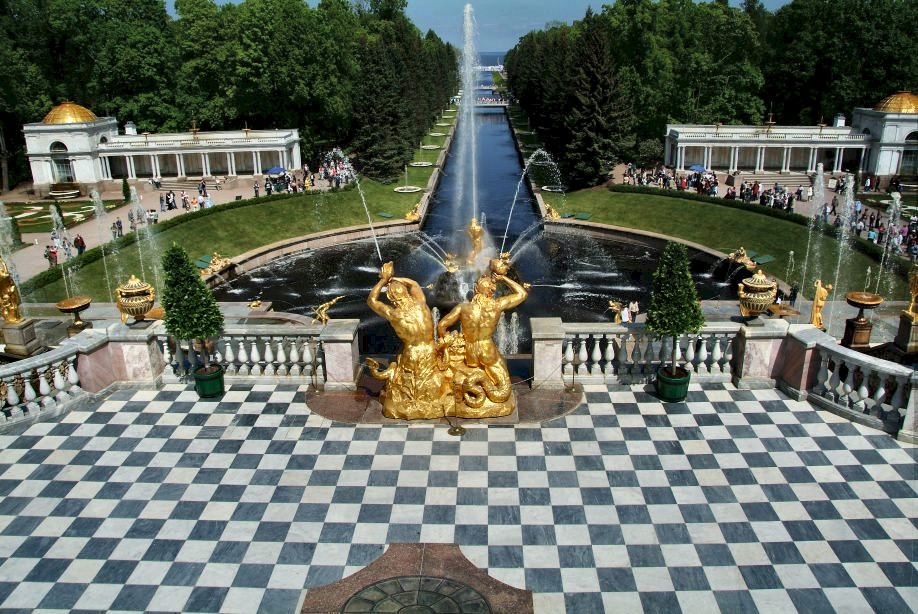 Looking away from front
---
Left end of the palace
---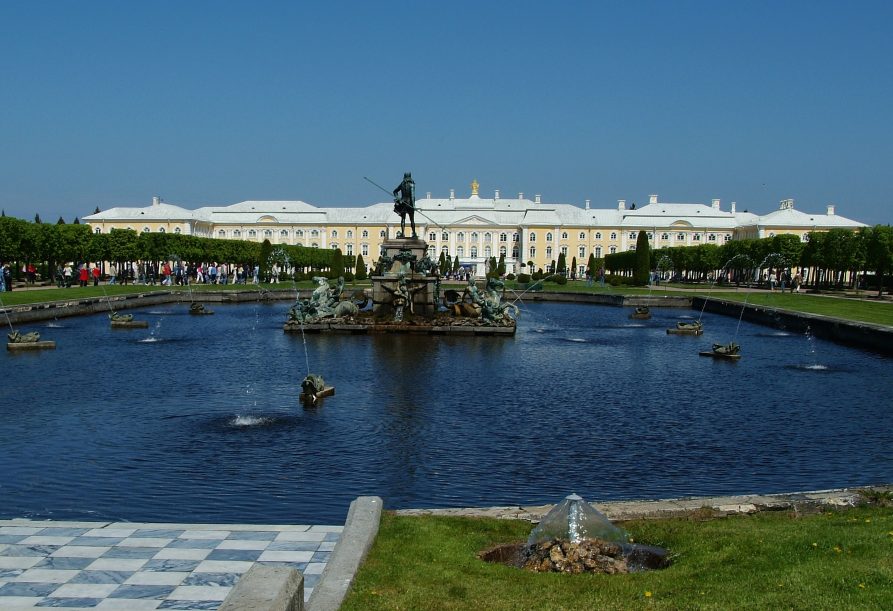 Looking towards back from gardens
Russian tour guides at Peterhof report that it is still dangerous to go for a stroll in the palace gardens during a thunderstorm – shrapnel embedded in the trees from the German artillery during WWII attracts lightning.
---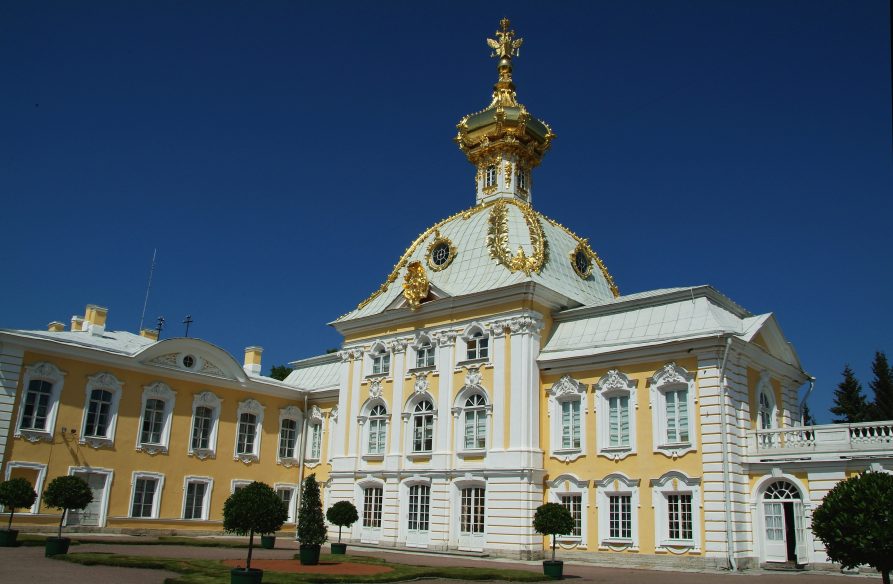 Another view from back (right end)
---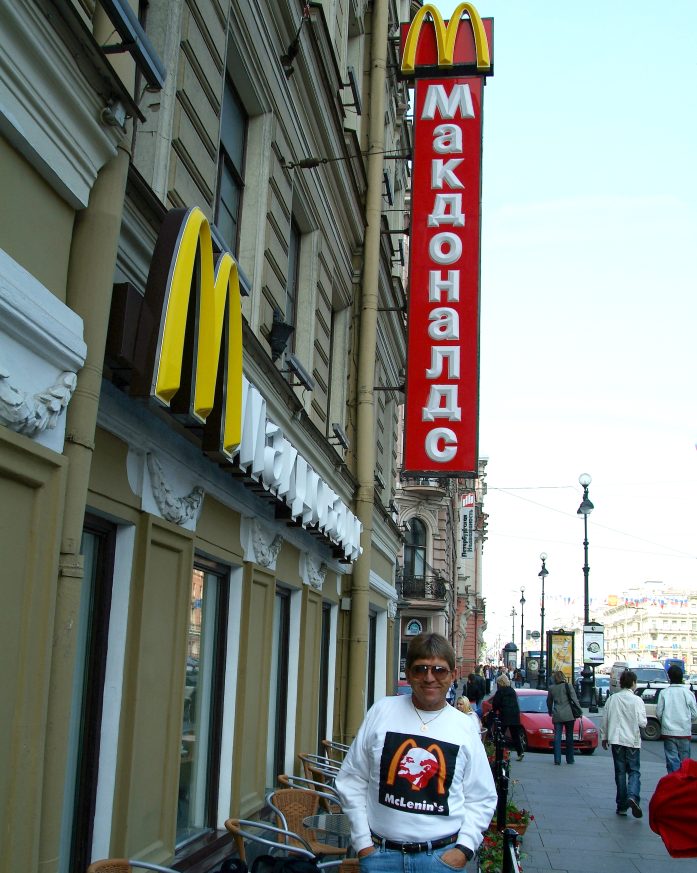 Me having fun at a Russian McDonalds. On the back of my shirt is a hammer & sickle and the words "The party is over".
---
ALL PHOTOS COPYRIGHT BY J WATERS