After just a few years, the ice rink failed. Another wouldnt be built until the mid 50s when Mr Lynn built his at the

Middleburg

Auditorium, after opening it first as a roller rink. (That ice rink failed also.)

So now we have a big empty building, and that's where Dick and Margaret Barlow come in....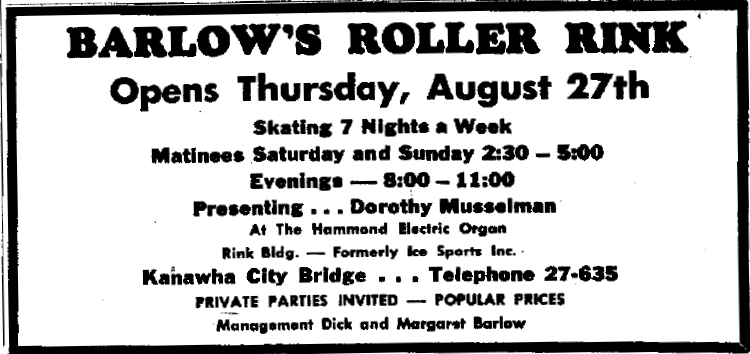 The year is now 1942, and Barlows opens in the old "Ice Sports Inc" location.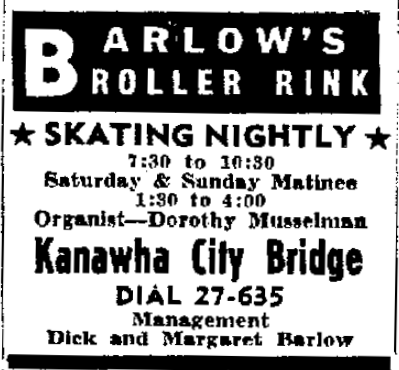 In the late 40s Barlows moved to the West Side. It was there that people of my generation remembers them. ( I wouldnt skate there until around 1961 however). Barlows still ran ads with the heading "Barlows Roller Rink", and that's what me and everyone I know called it until the day they closed. But they had a new sign out front and now new ads that said "Skateland", and many people only know it by that name.

I loved Barlows for many reasons, but especially because they had a concrete floor that allowed you to stick to it like glue, unlike the wooden floors that were more slippery. They used to throw tickets on the floor and when the music stopped, you dived for them. These would usually get you in free.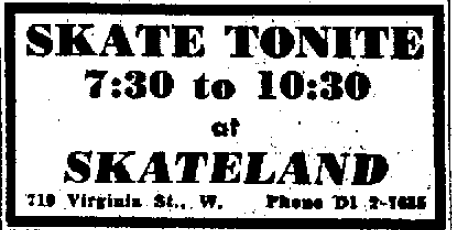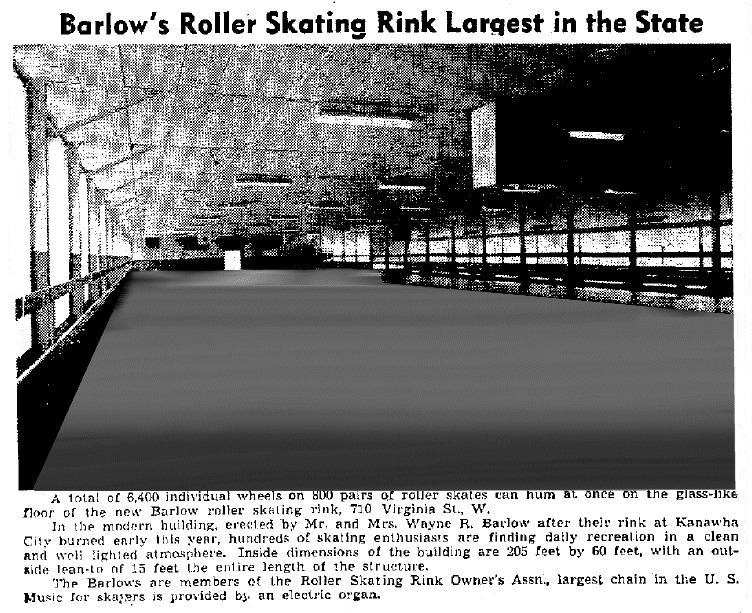 1945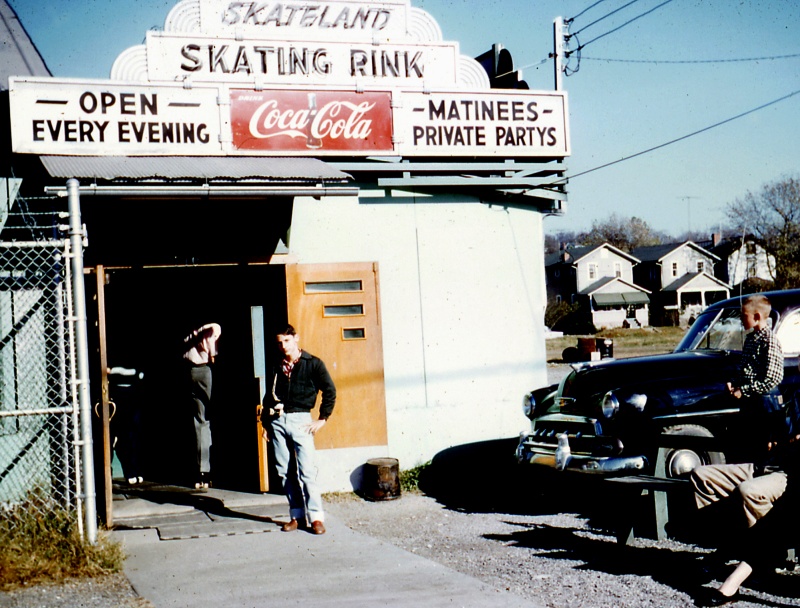 Raymond Sheppard, who's mother took this photo circa 1959-60

Barlows did very well for 20 years in that location. They at one time held dance parties on Saturday nights after skating was over. Margaret Barlow was quite a
character
in her day. She was a pretty petite blonde that carried a pistol, and brought more than one person to justice when they would attempt to break into the rink or steal parts off her car. She was also a really good organ player.
Margaret
and Dick would go on to divorce and she remarried a short term city fireman named Tucker. They would move to Florida in the late 60s when she refused to allow Blacks into the rink. It was torn down and nothing but the memories remain.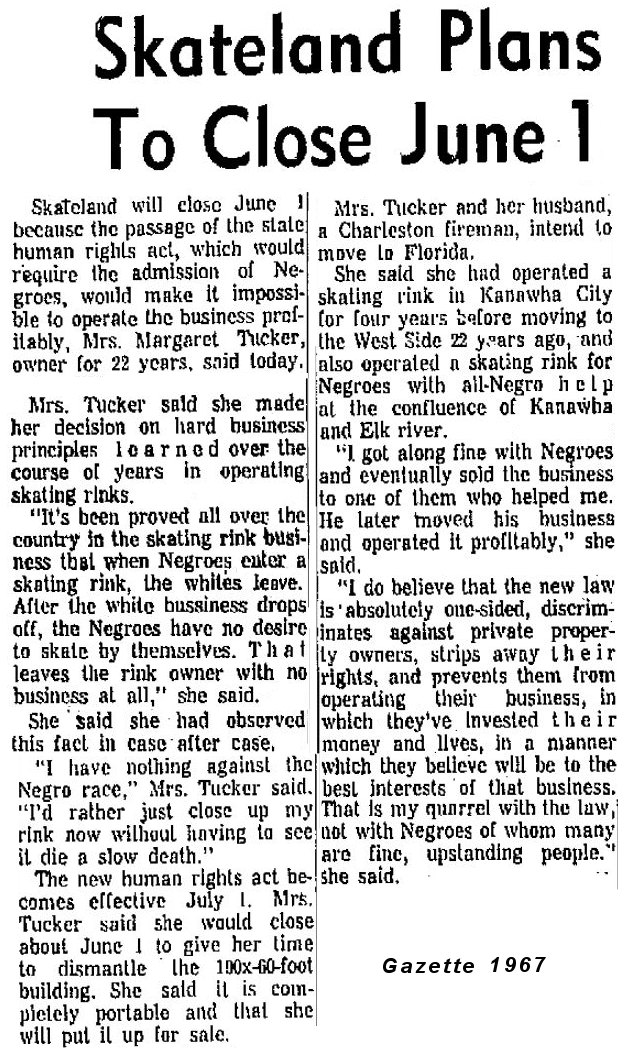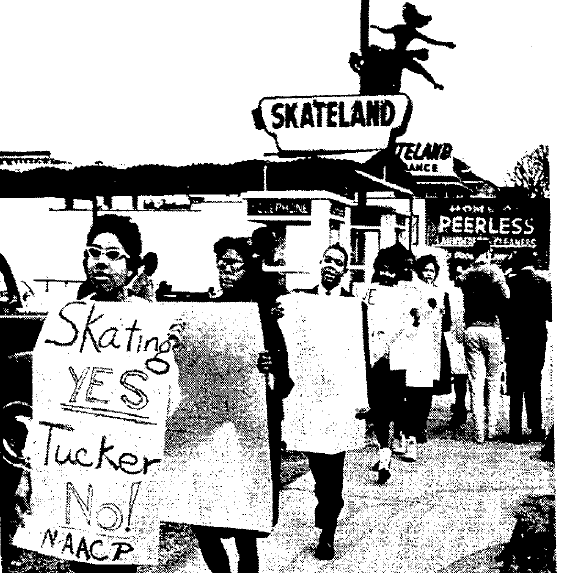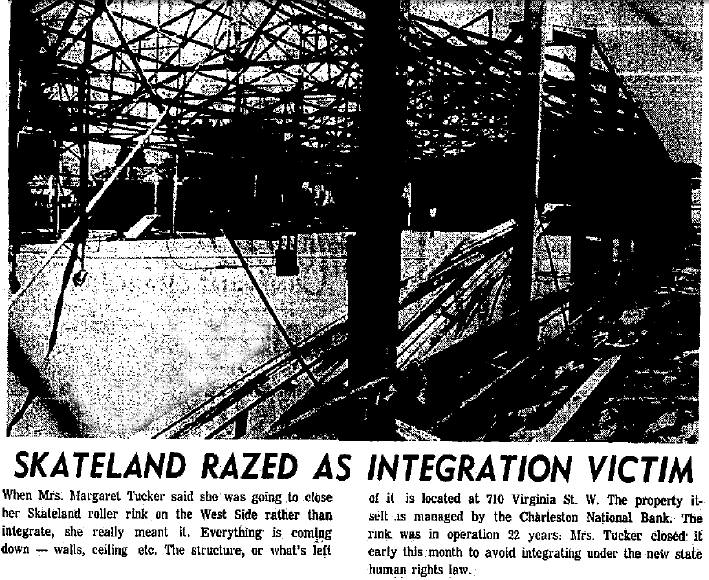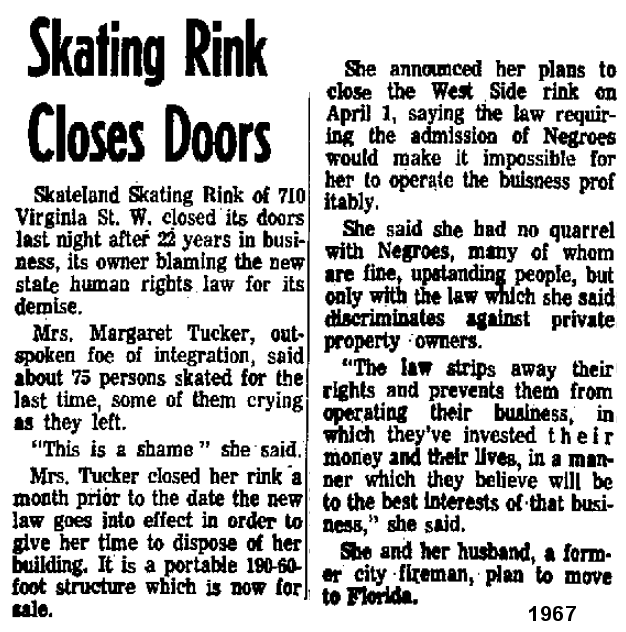 POST SCRIPT
As most of you know, I have been searching for a good photo of Barlows for two years now. It's amazing that a popular business could be open that long without many pictures being taken. If you know of any, please contact me so that I can add it to this page.
ADDED BONUS!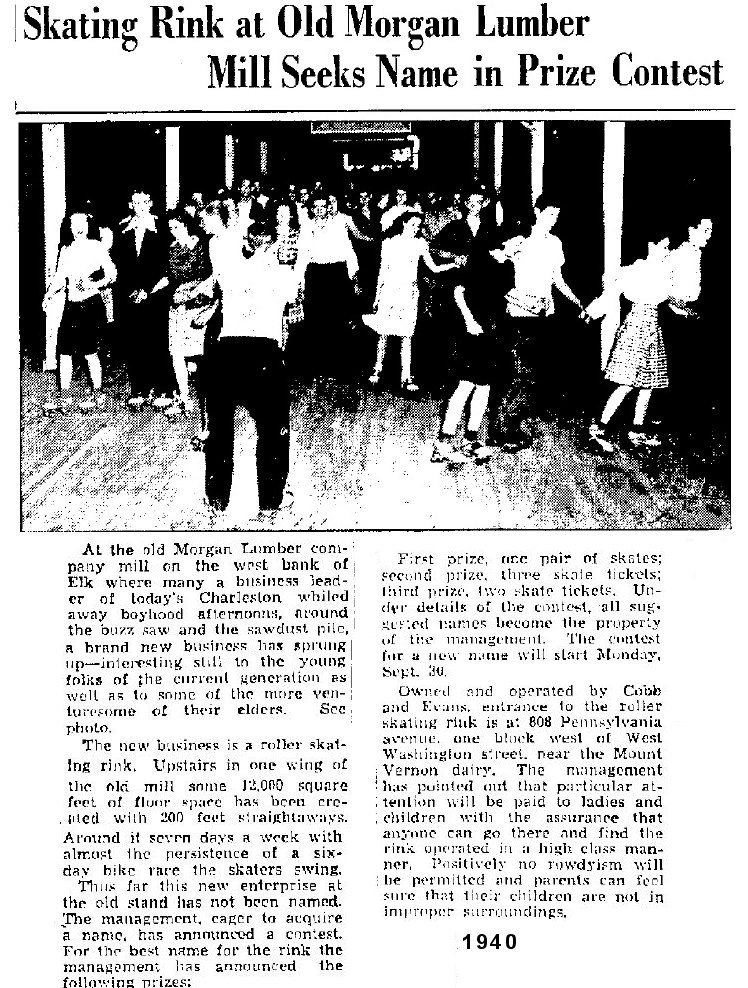 The Morgan Skating Rink was another West Side rink that older folks remember.