LEONOROS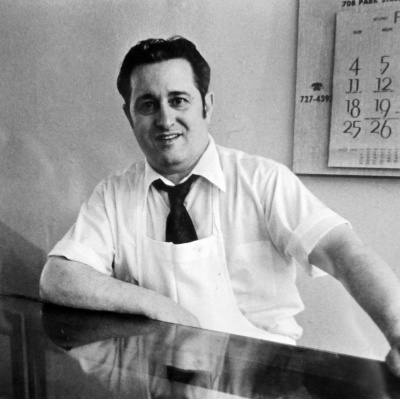 As a kid growing up on Smith & Broad Streets, there were many "families" that we all felt a part of. There was Harry Swishers Barber Shop, the Elk Hotel, "Hunky Johns" vegetable stand just to name a few. My Aunt & Uncles beer joint ( Bernies) was just a couple of doors down. One of the best memories however was Leonoros. By the time I knew Umberto (Bert) he was about 39 and I was just a kid who often walked with him to the A&P store as he pushed the shopping cart that he kept at the restaurant. He was always a funny talkative guy and many times I was in the kitchen giving him grief I'm sure. I remember his older brother also, but it was Bert that always made us laugh. I remember him using his massive hand to dig out the inside of a half loaf of Italian bread and filling it with sauce and meatballs. It was called a "Dago Sandwich". These were the last days before everyone became uptight about names like Dago and Hunky. No one was offended because we all had a name of one kind or another. I was called "that little bastard" because I was the only kid around who was fatherless. Or... maybe it was something else, who knows? hahaha....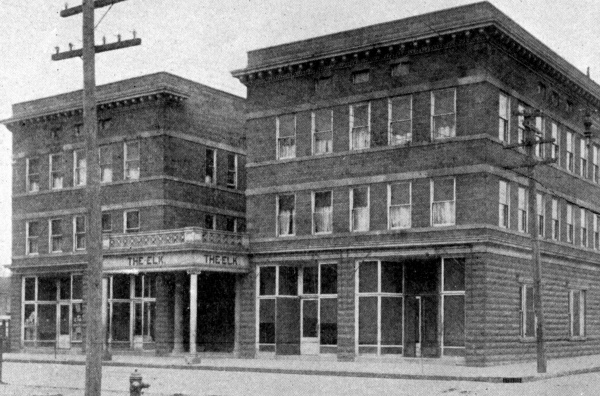 An early photo of the Elk Hotel where Leonoros operated on the left side by the late 40s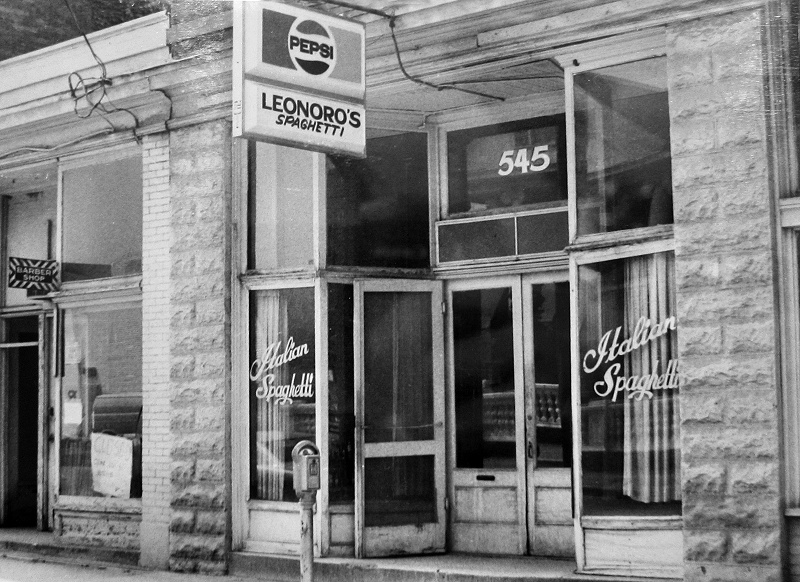 Leonoros was on Broad just off Smith. This was a working class neighborhood with railroaders and small factories like Swift, Armour Meats, Sunbeam Bakery, Pepsi Cola and Willys. Leonoros had a business on Broad Street since 1915, first at 519 Broad when the Leonoro family opened a confectionery, and later at 545 Broad . At the confectionery, they often cooked their own meals in the back and the smell of that sauce overpowered the sweets. People wondered what that delicious smell was, and soon the family switched from sweets to Italian meals. They cooked those meals at this location right up until 1973 when the Interstate took the property and they moved to Washington St E.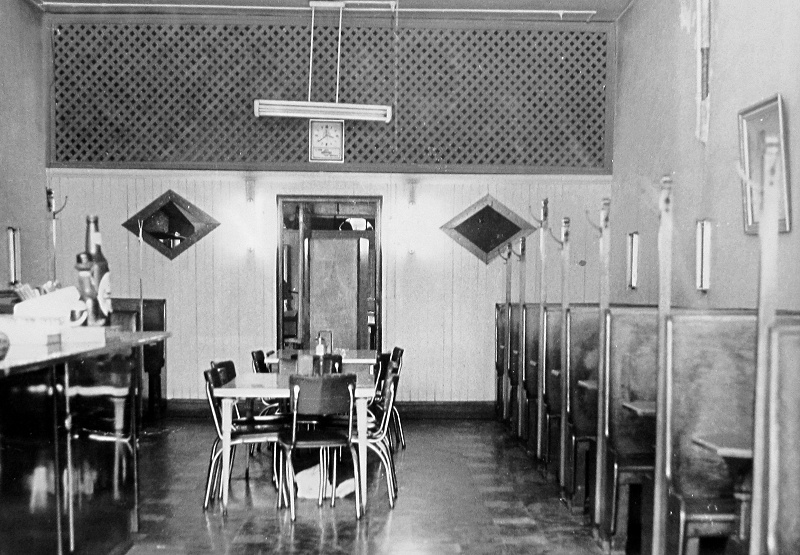 The interior was typical for it's day. High ceilings and sparse. But you got good food at a good price.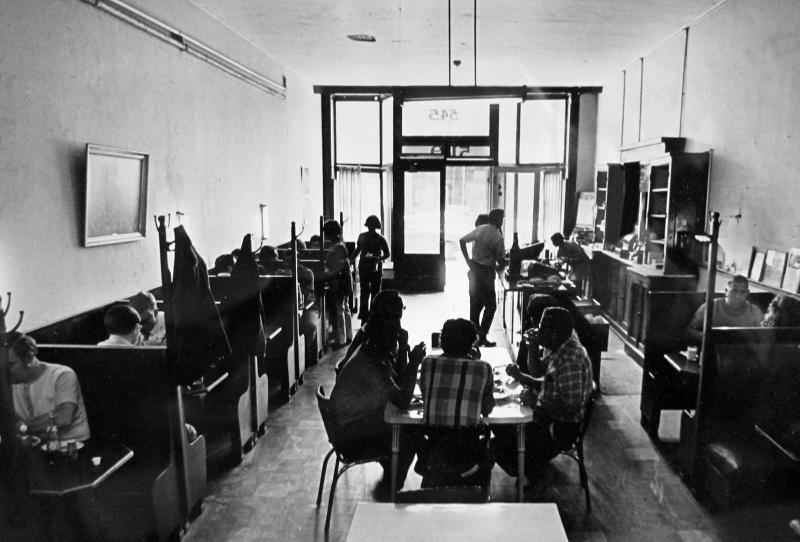 Many a railroad man ate his lunch and dinner here, as did many others. See those booths on the left?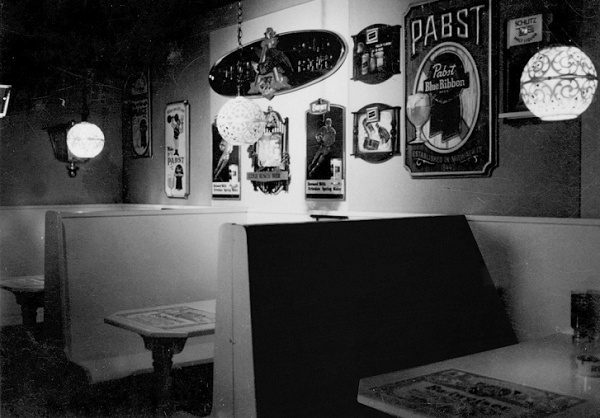 I bought some of those booths in 1973 and put them in my first house. They still may be there today.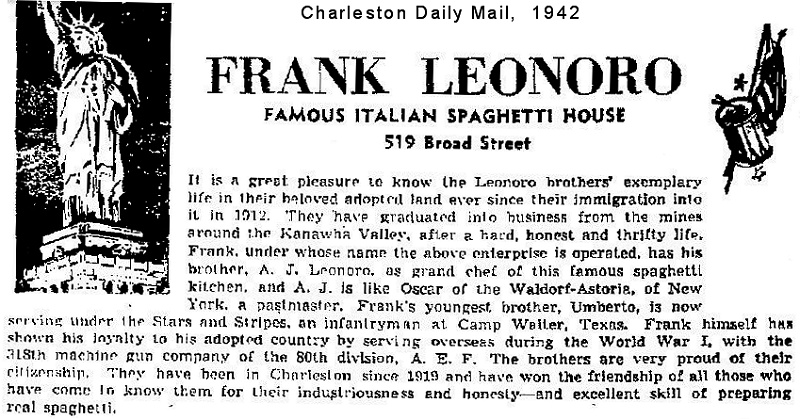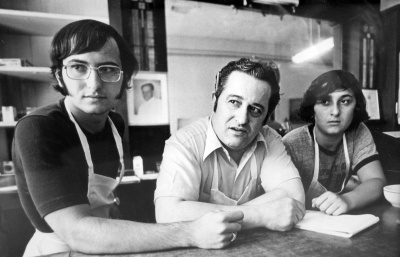 Bert, and sons Al & Joe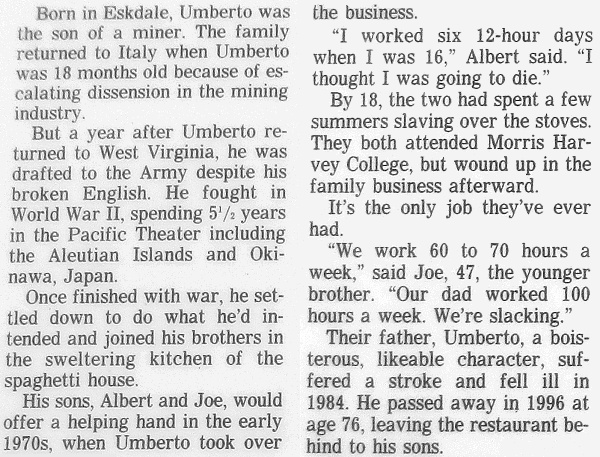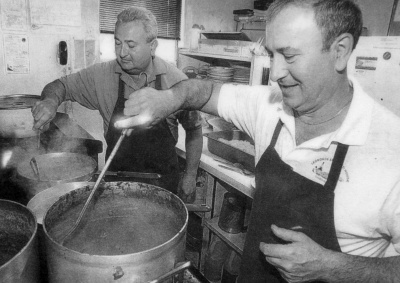 Gazette photo by Lawrence Pierce