SANITATION IN CHARLESTON IN 1917

Read this before going any further!

You are about to embark on one of the most interesting sidelines of history that you will ever see. You never read about THIS history in your school books.

I have always been fascinated with turn of the century sanitation conditions. This includes dumps, incinerators, sewers, outhouses, and anything to do with how people lived in the cities "back in the day". City dwellers had a completely different problem than country folk, and it was much worse simply due to the large amount of people in a small space. What DO you do with all that garbage? On the farm, you simply burned it. Not so in the city. What DO you do with all that "Night Soil", an ancient term for human waste. Country folk dug a hole, while city folk did also, until the late 1900s. Then sewers took over much of the work, but not all. Many things must combine to have a healthy city, and in 1917, Charleston was still far from that goal. Every photo that you are about to see was taken in Charleston WV.


What you are about to see may amaze you. It may make you cringe. It may even make you sick. But you'll never forget what you've seen here today.


WE WILL START WITH "NIGHT SOIL".
(Human Waste)




Typhoid Fever and Tuberculosis has always been the main issues in cities with poor sanitation.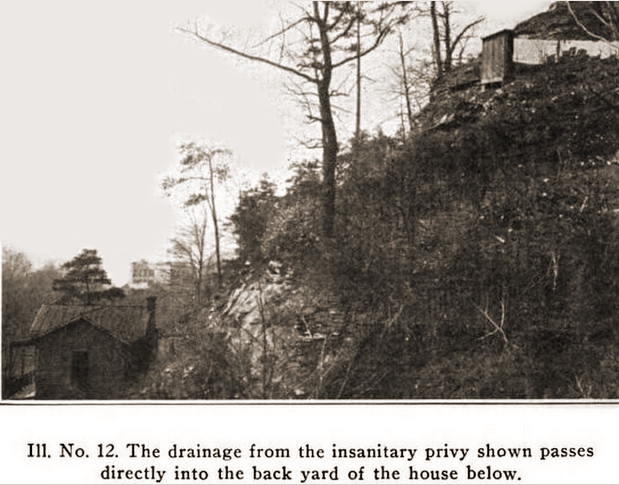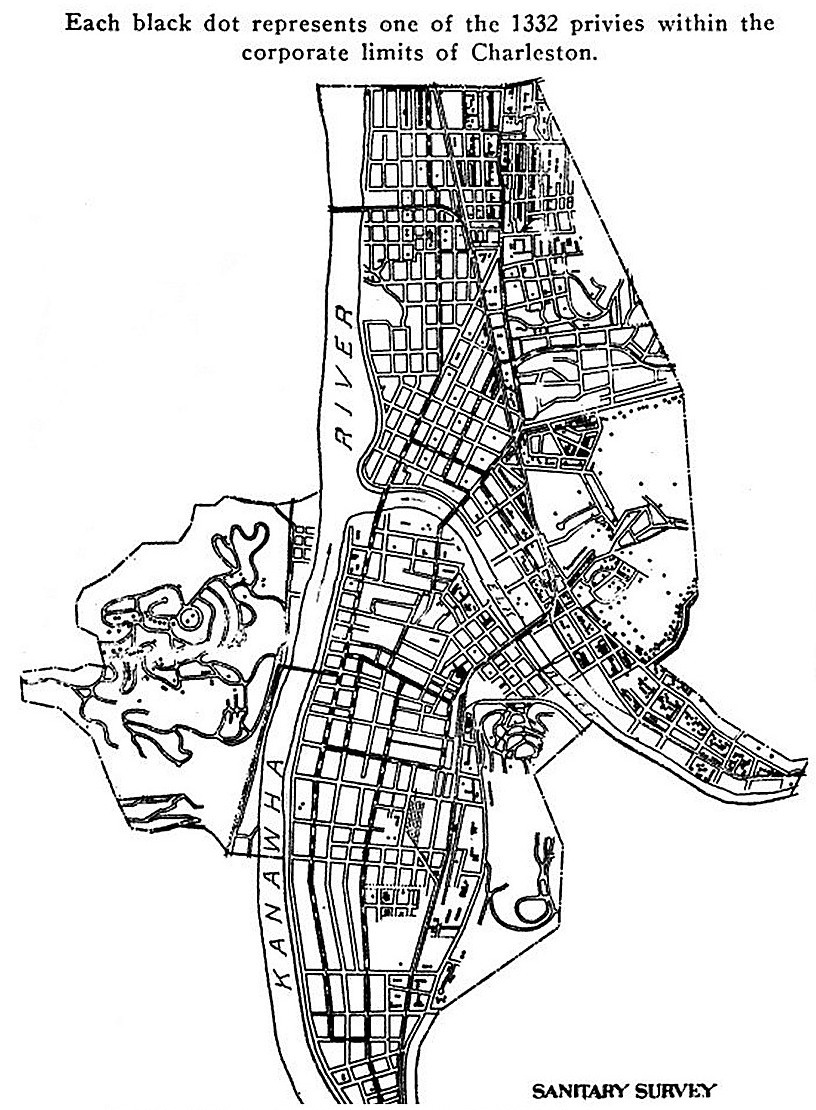 SEWERS
(Read this carefully)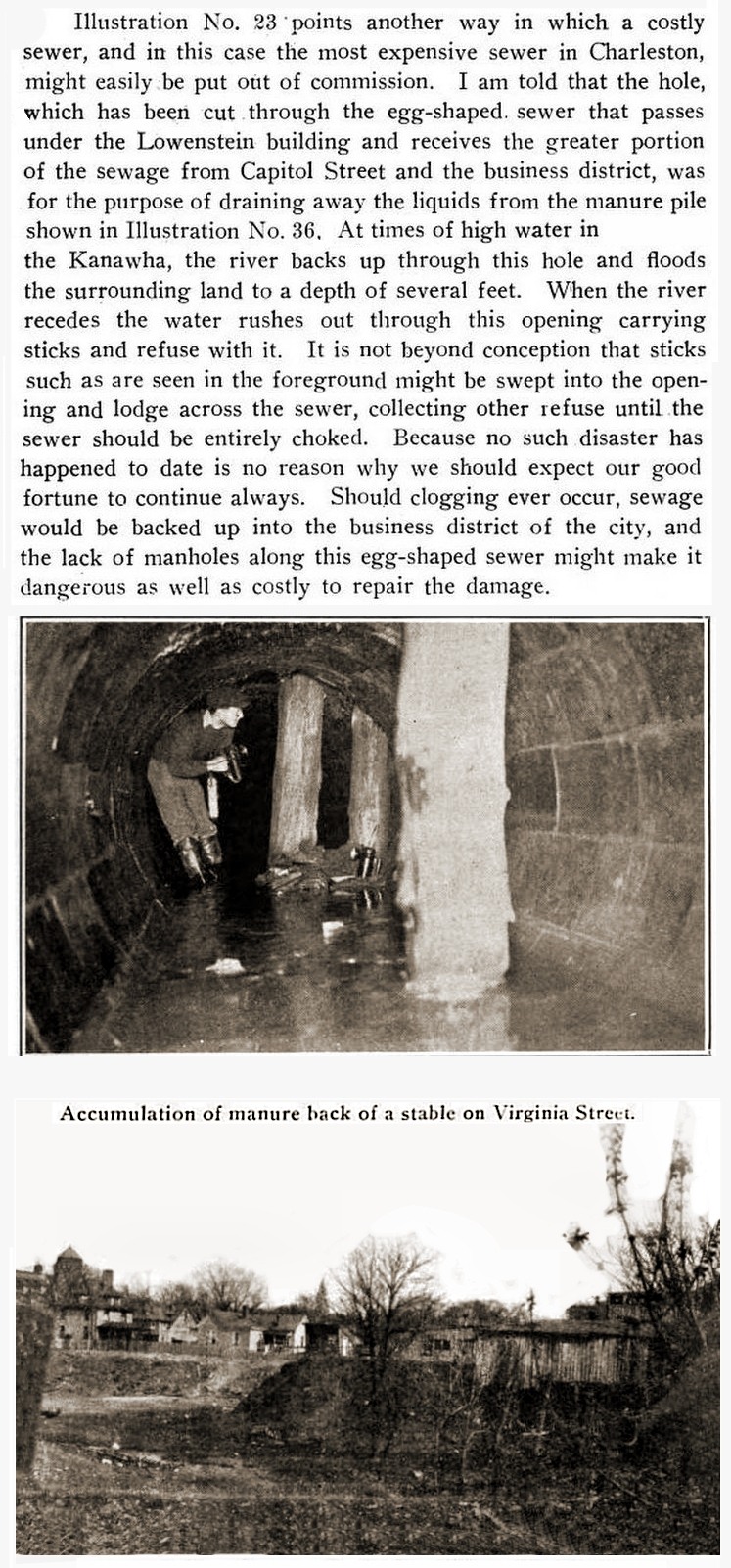 This bottom photo shows how deep the back sides of Virginia Street was at one time. It would take years to level it.
(Charleston Street is now Washington Street West)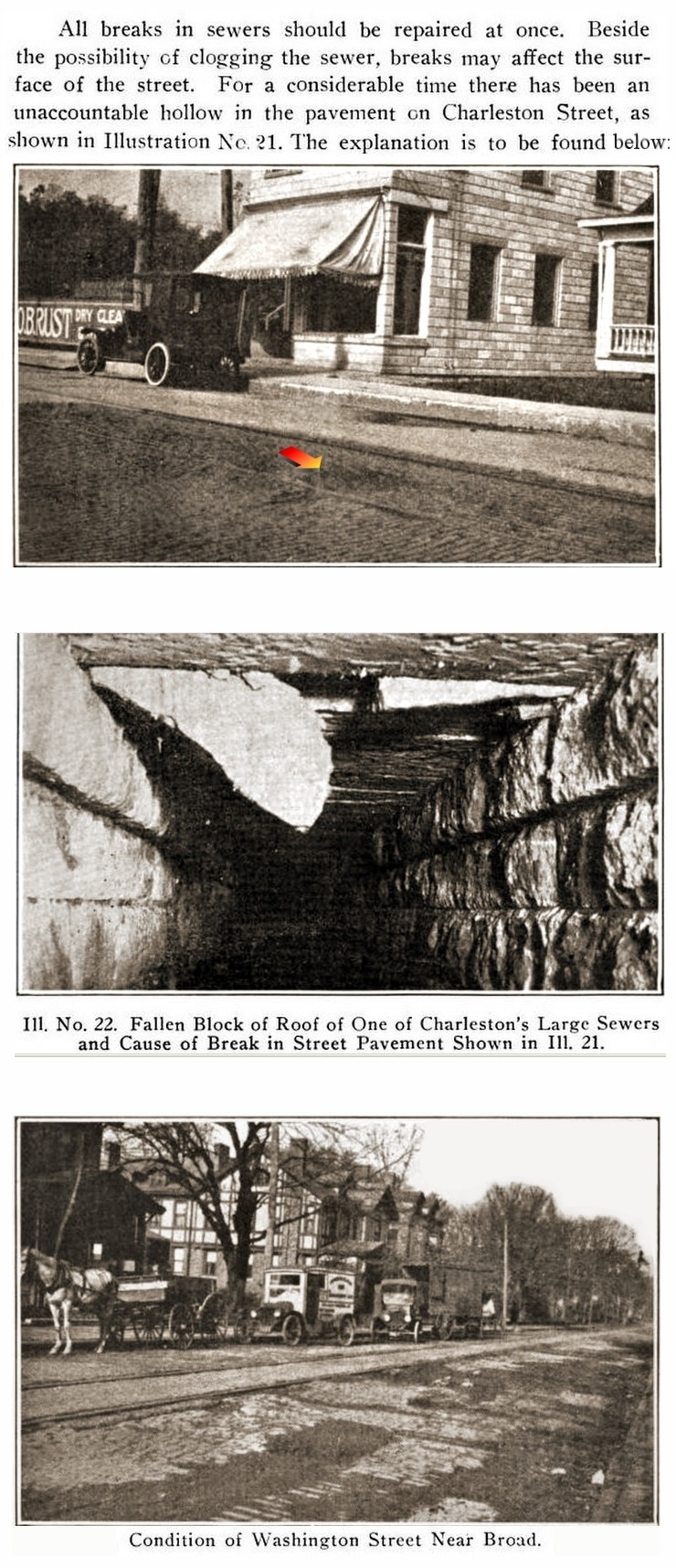 It's interesting to note that this exact same spot has been caving-in for 100 years.
People living in this area are well aware of this fact.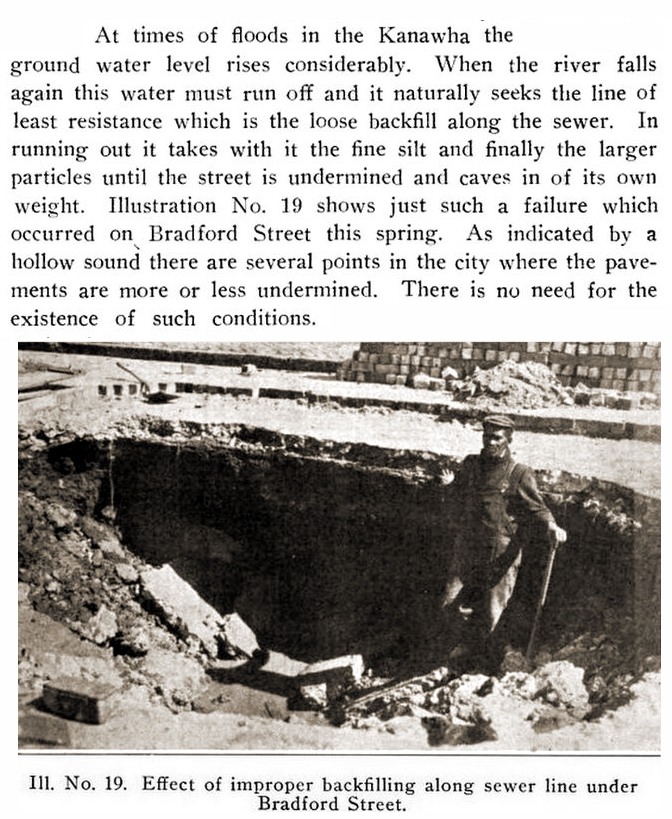 INCINERATORS AND DUMPS
I have been searching for this photo for years, as I had heard so much about this incinerator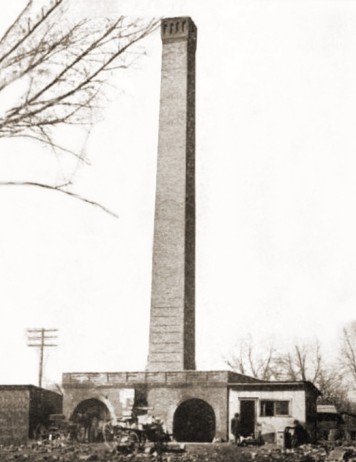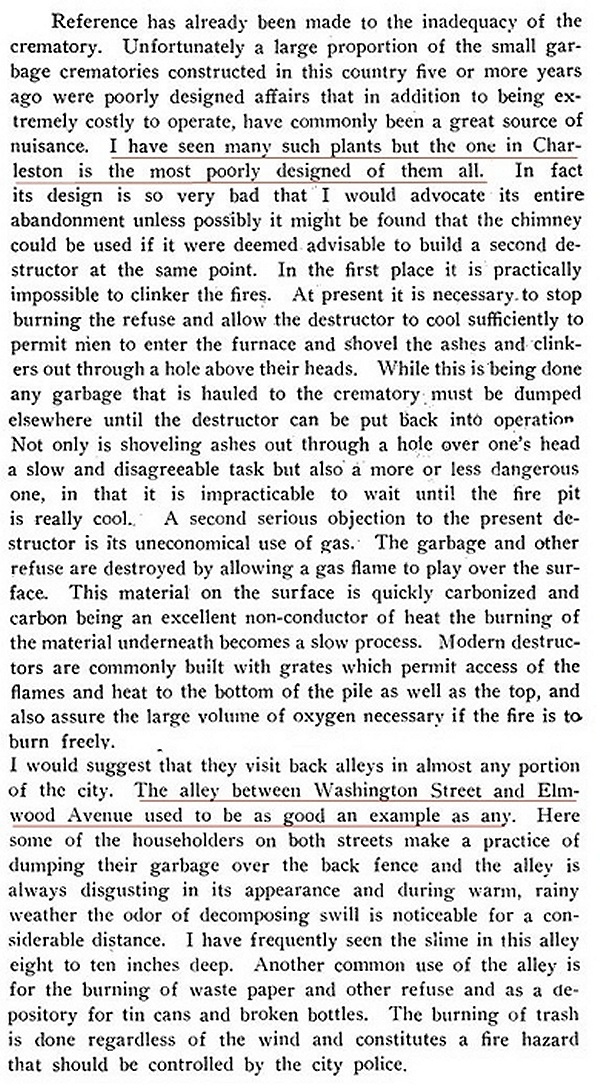 Trash not burned in this incinerator was thrown into the Elk River. Possibly 50%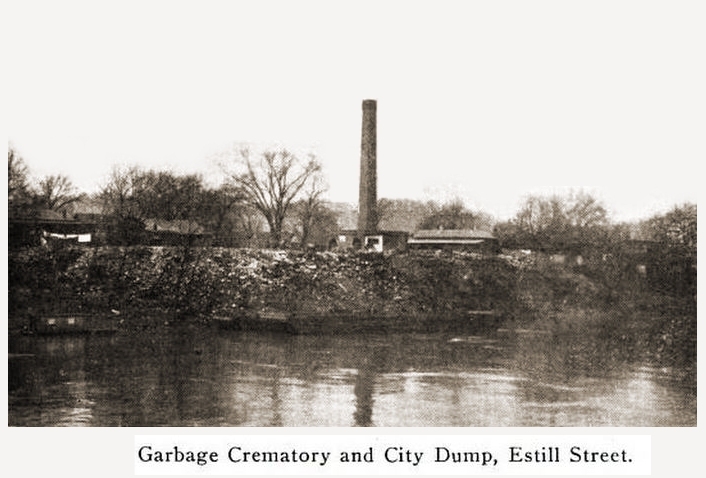 Photo taken from across the Elk River
Location of the Estill Street Incinerator.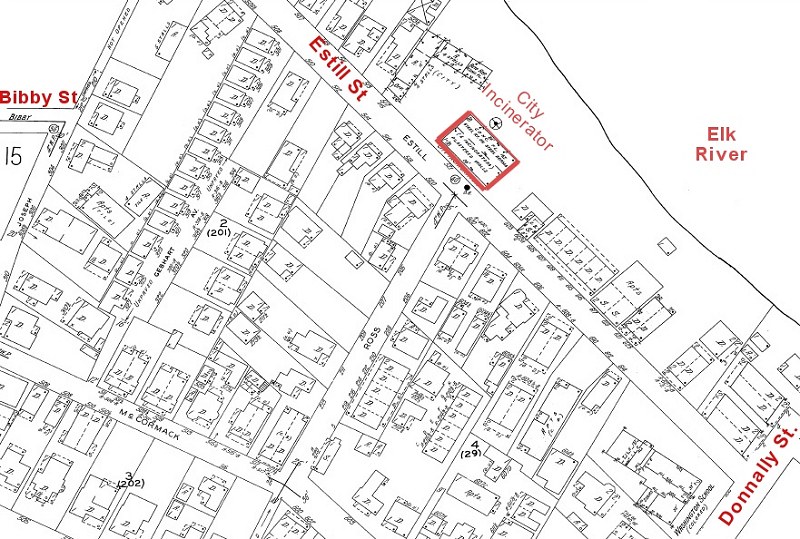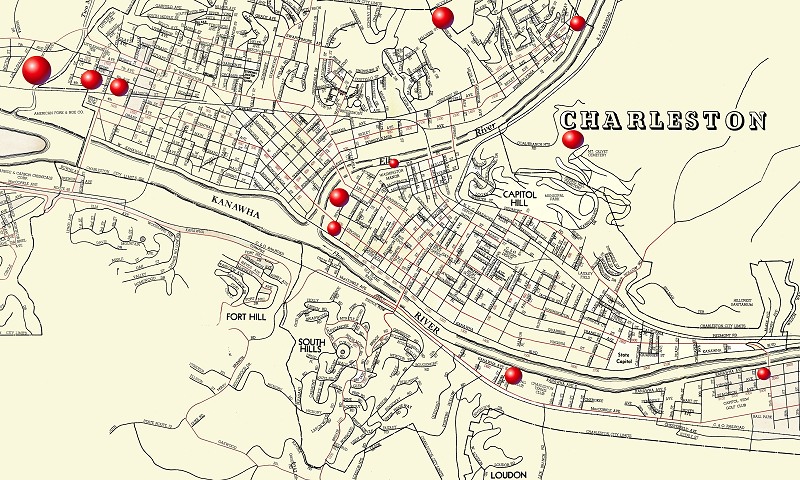 Location of city dumps in Charleston over the years.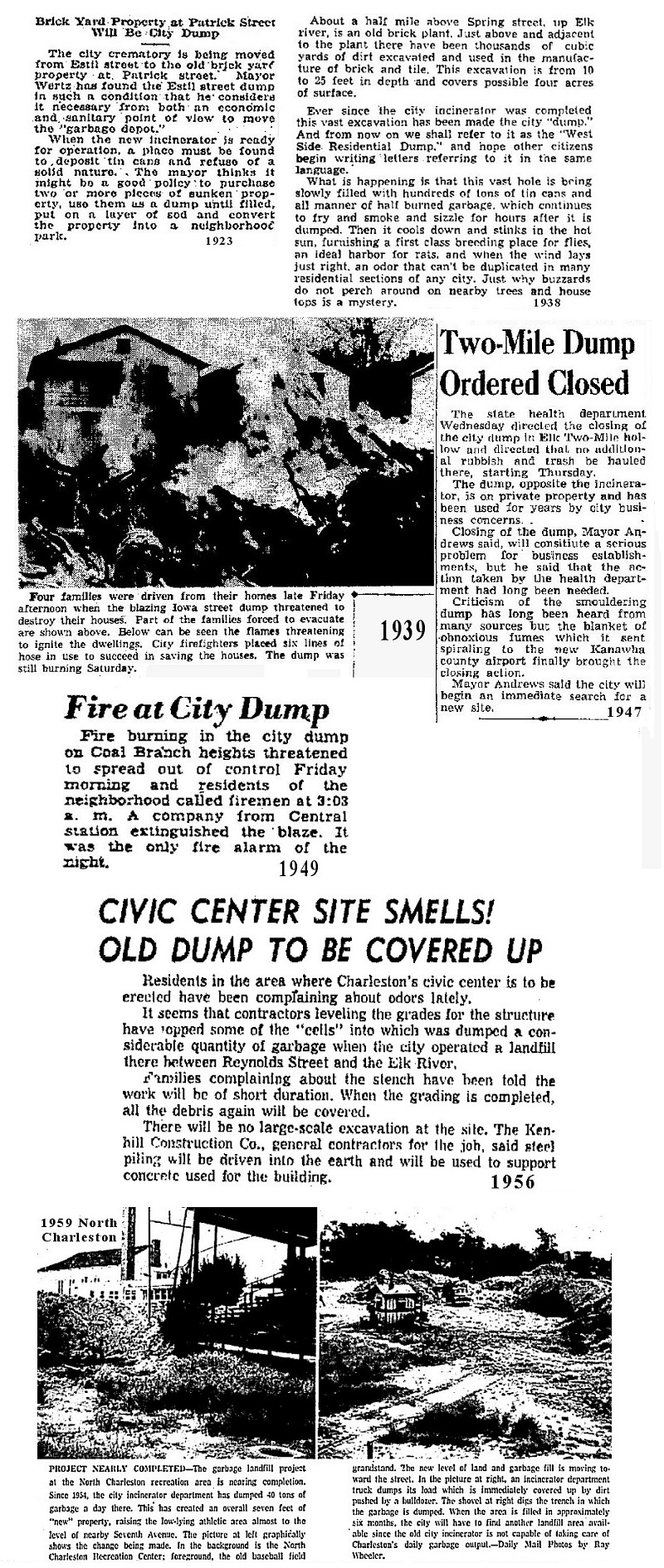 Many people might be surprised to know that the Charleston Civic Center was built on a dump. As the contractors leveled the ground, they uncovered enough of the old dump that the folks on the West Side were overwhelmed with the smell for weeks. Some of the other famous dump sites has been Iowa St., Patrick & 6th Ave., and North Charleston where the ball field is today.



SWILL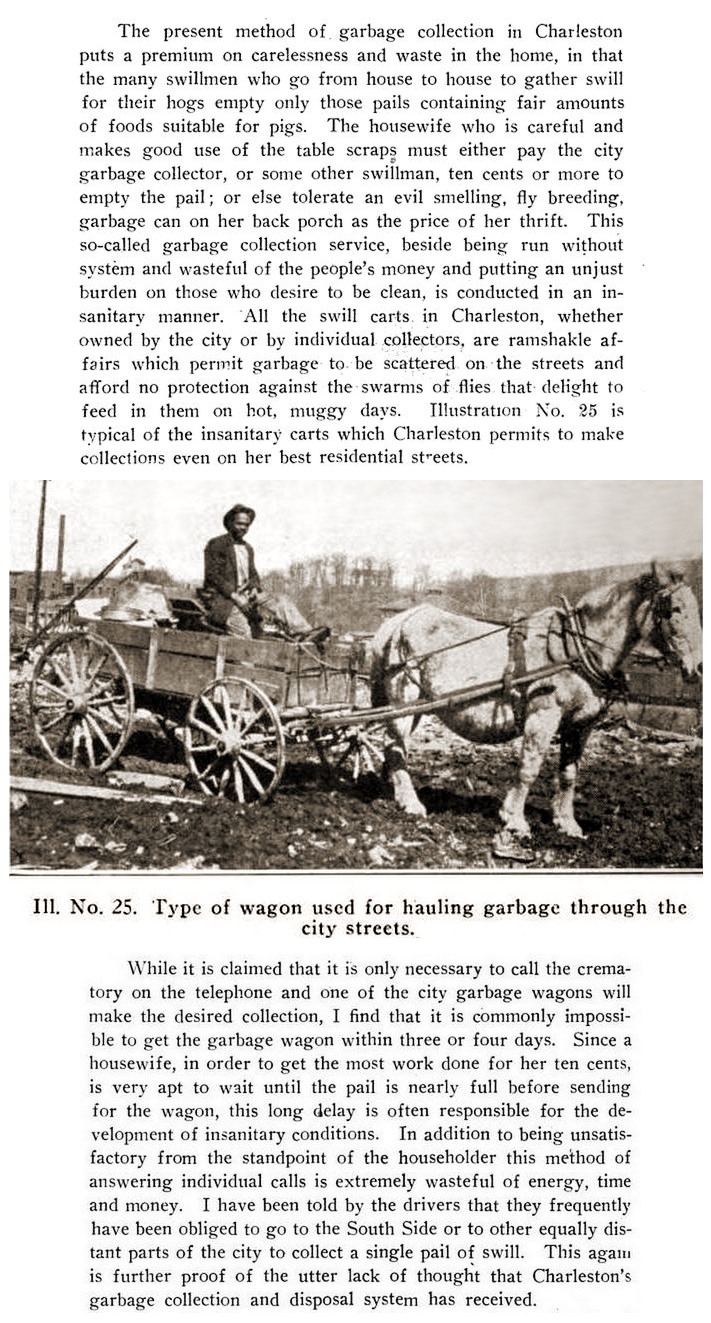 I wont get into another aspect of sanitation which was the slaughterhouses. By now the federal government had meat inspectors, but local slaughterhouses did not need such oversight at the time. Meat was often not iced from the time of slaughter to the store where sold, sometimes not iced there either.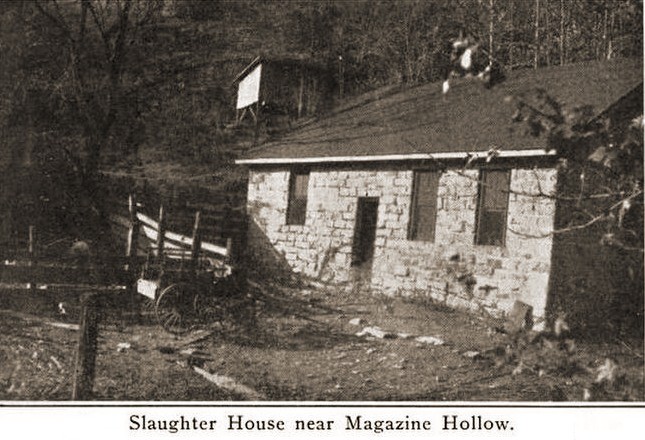 DISEASE
(Focusing on only one: Interesting to note the Kelly Axe Works on Patrick St. here)


I hope you've enjoyed this rarely thought-of trip through the darker side of Charleston's history.

Almost every city faced the same problems.

Some simply became faster in tackling these issues than others.






© COPYRIGHT
All content including articles and photos on this website Copyright 2018 by J. Waters. All images on this website are used with permission or outright ownership of J. Waters.

You do NOT have permission to use any image, article or material without permission from the author. You do NOT have permission to pull photos from this website and post them to Facebook or any other website. Any material used without permission will be subject to creative copyright laws.