Central United Methodist Church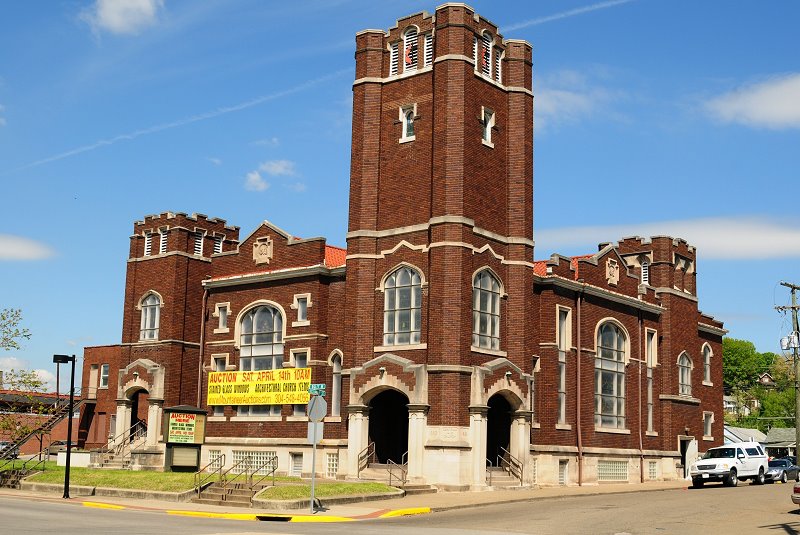 Central United Methodist Church was started in 1911 and the building completed in 1914 at Bigley Ave and Birch Street at a cost of $60,000. It probably cost 5 times that to tear it down. The church at it's peak had 1000 members and 600 in Sunday School. It was demolished in 2012-2013.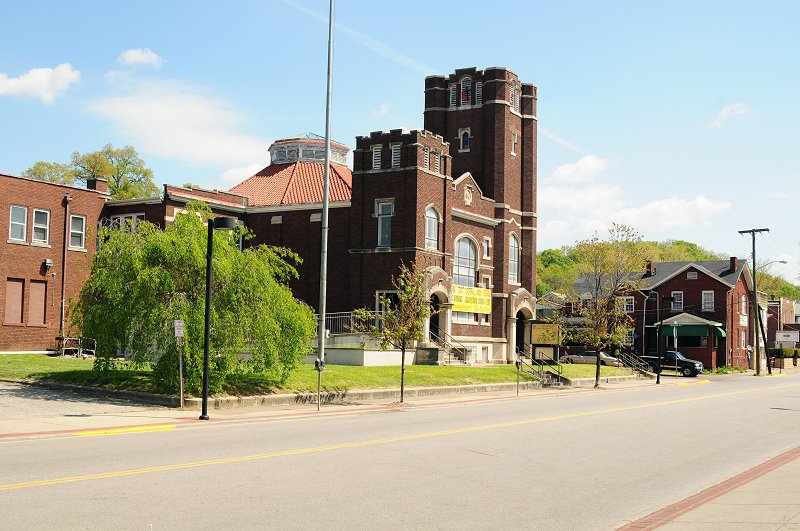 Central was the perfect "Akron plan" church with an honest-to-goodness octagon sanctuary and dome. They did some major renovations in 1955--rebuilt and enlarged the organ, created a center aisle, created a glassed-in "cry room in the balcony for young mothers with babies, and made the folding door situation a solid wall.
The only other true Akron Plan church in Charleston was the old Christ Church before it burned.