1112 CENTRAL AVE.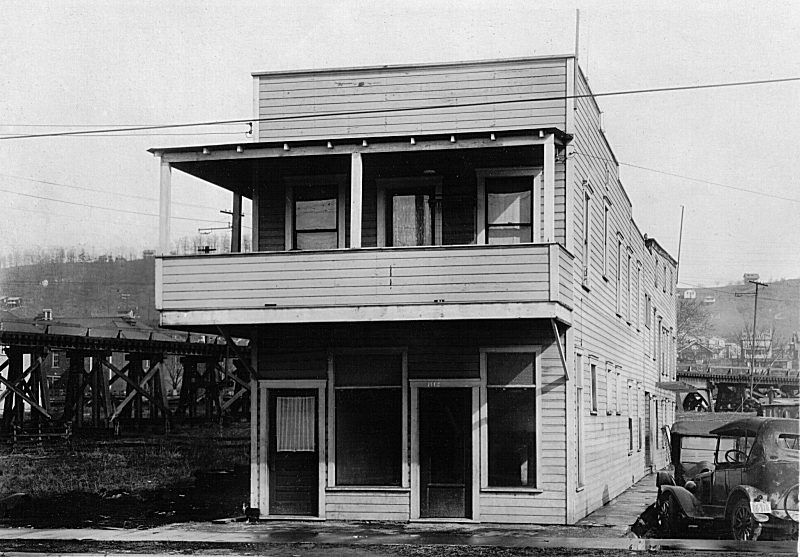 I really like this photo both because of it's history and the great background that includes the old railroad bridge on the West Side. In a second we'll get to the great photo below. First click HERE to see the above photo very large.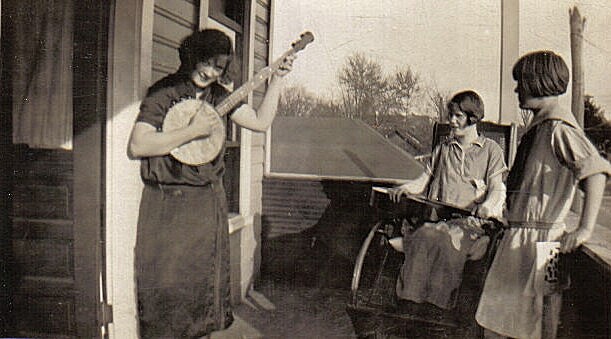 These three sisters are Ruth, Goldie and Helen Richardson. They are on the porch of the photo above. The girl in the wheelchair (Goldie) was hit by a car in 1922 on Morris Street near Charleston High School and her back was broken at age 16. She was in Huntington Children's Hospital for quite some time, then back home. The Richardsons's moved to Charleston from Dutch Hollow sometime after 1905 and built this house on Central Ave.
The Richardson's built the house in 1923-1924. The first photo is around late 20's to early 30's. They built it with intentions of having a boarding house and renting the bottom out to businesses. By the late 60's and early 70's it had turned into a restaurant and possibly even a bar . The new owners added the siding and enclosed the upstairs porch. The last photo was taken sometime in the early 2000's . The house burned down in the middle of two other buildings.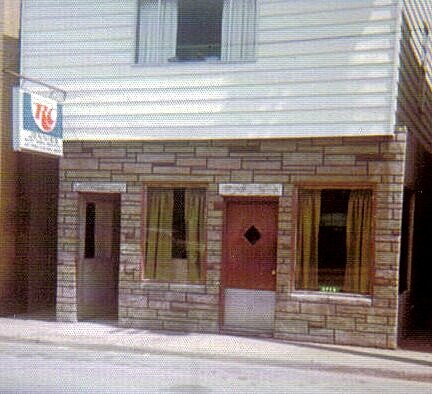 Photo of the house taken in the 2000's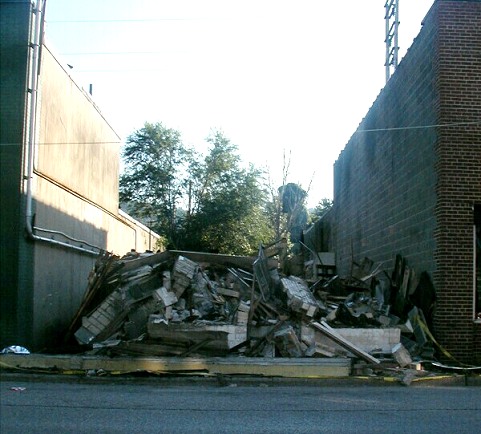 After the house burned down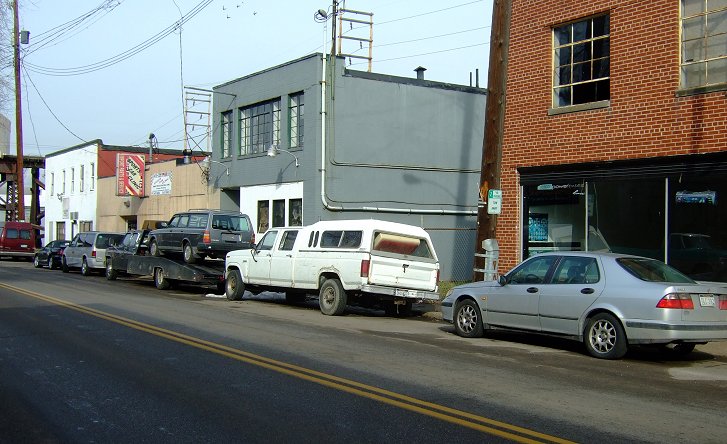 The house sat inbetween the grey building and the brick building.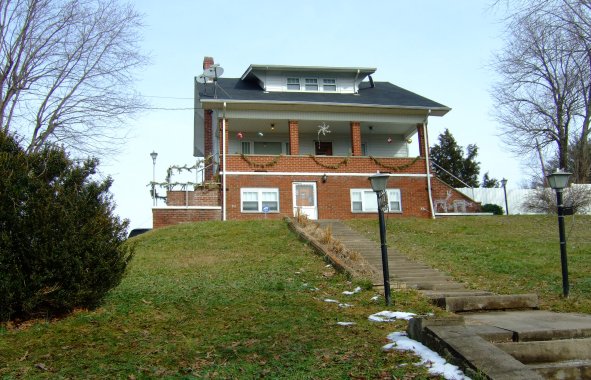 In the top photo to the right, you will see a house way up on the hill. This is that house.
Photos courtesy of Alicia Marion

If you came here from the Currey's Bicycle page, click HERE to go back.