Kanawha Valley Dairy

aka The Kanawha Farm Dairy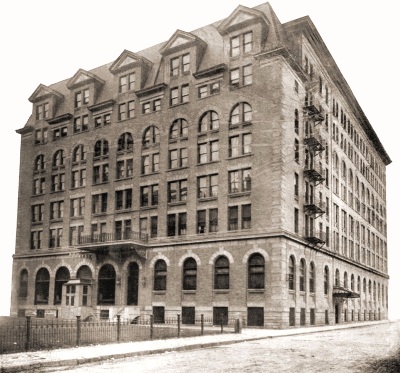 Kanawha Hotel
The photo above is obviously not the Kanawha Valley Dairy. So what is the connection? The Kanawha Hotel also owned the Kanawha Valley Farm near Pocatalico. This farm was also a dairy farm with many fine head of milk cows and an orchard. If you operated a fine hotel near the turn of the century, it would be wise to also invest in a farm to supply that hotel.


However, when the hotel was sold, the new owners didnt want the farm.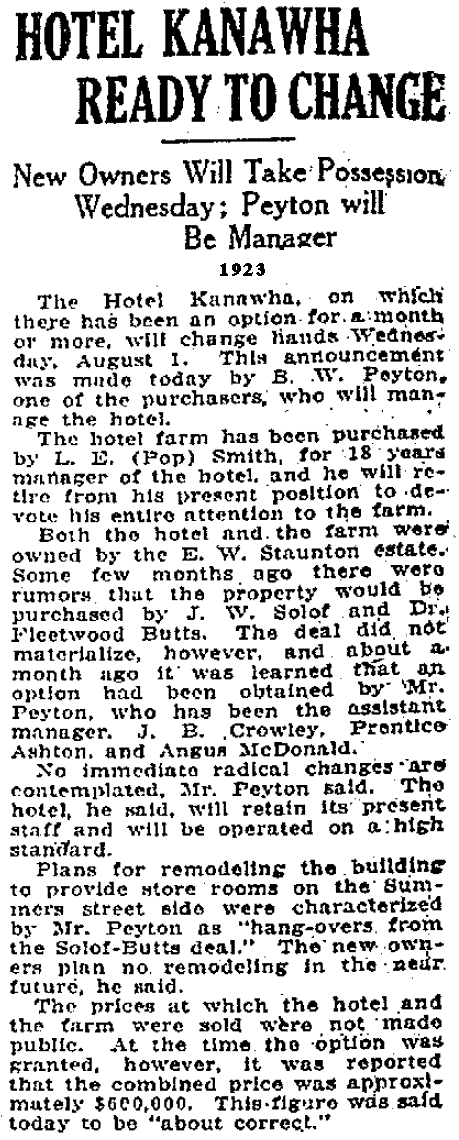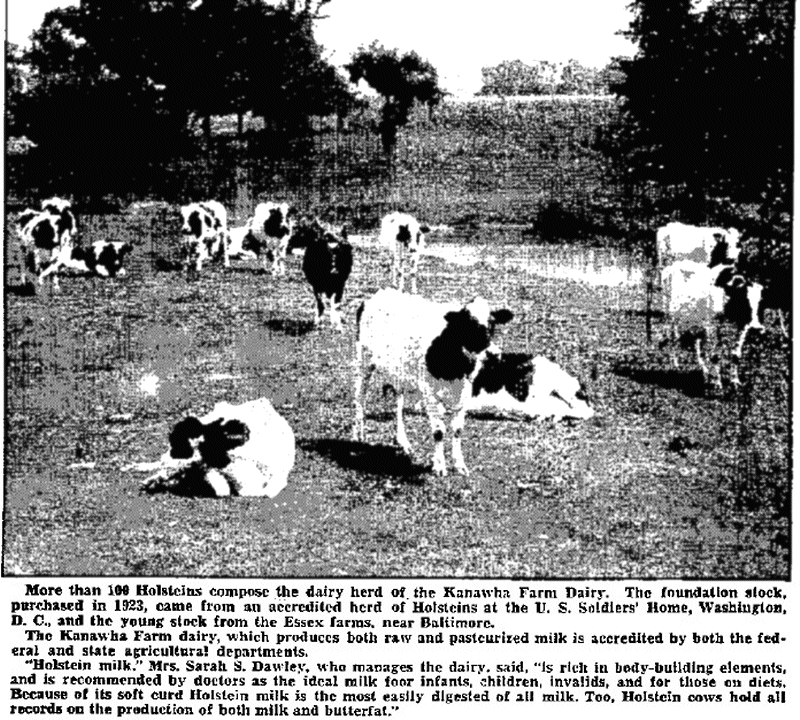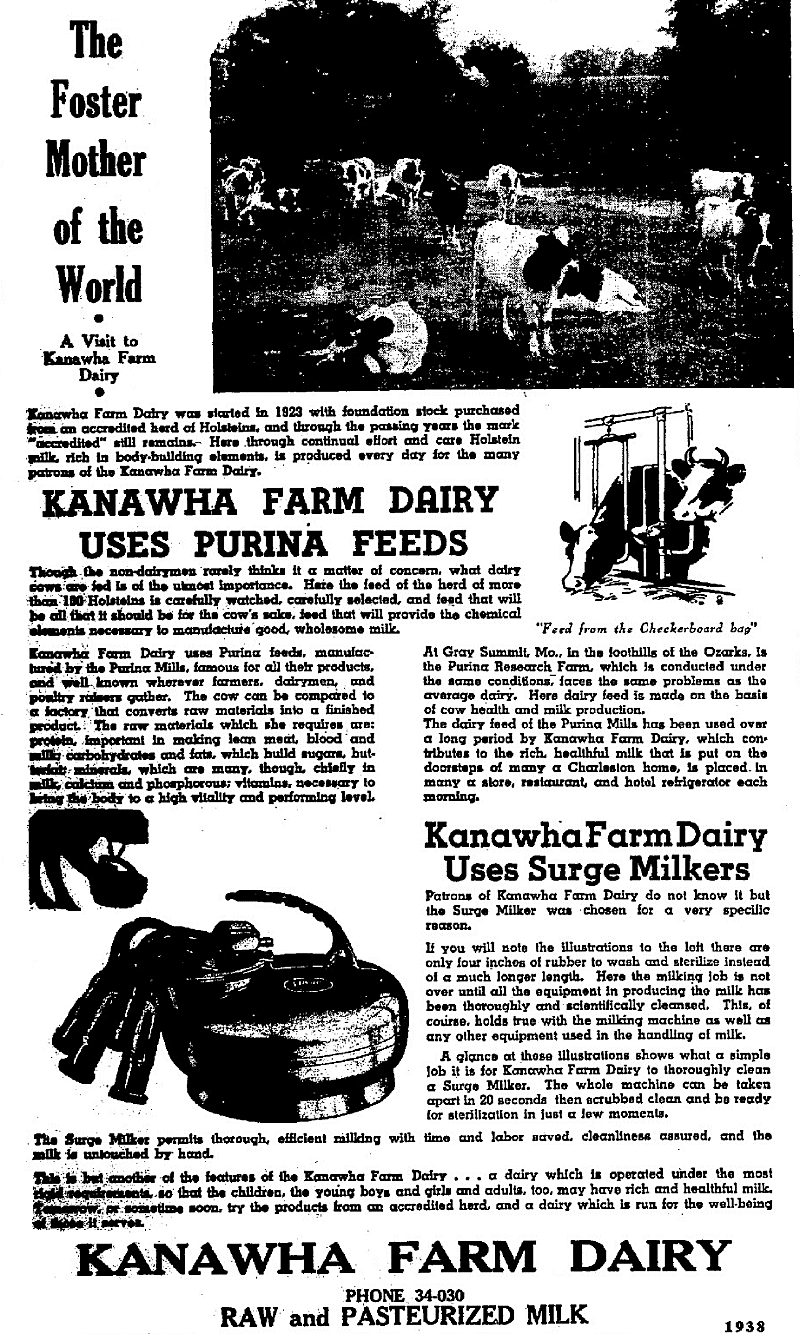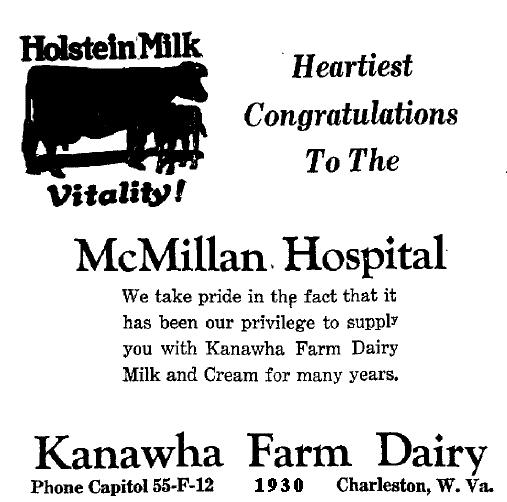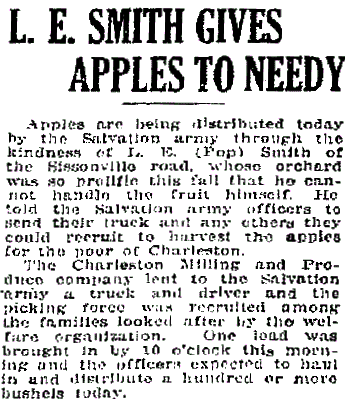 L.E. "Pop" Smith was killed in a car wreck, and so the dairy farm was sold.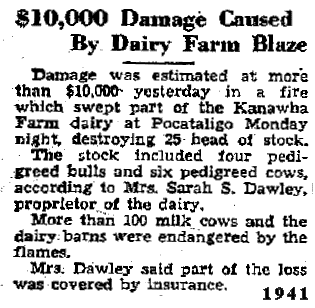 After the fire, it was decided to sell the off the dairy farm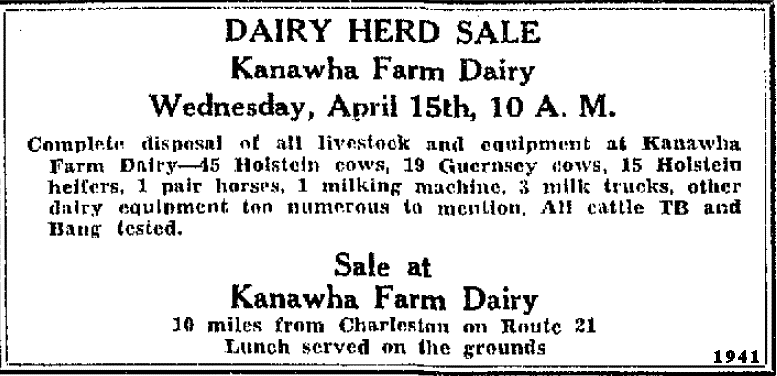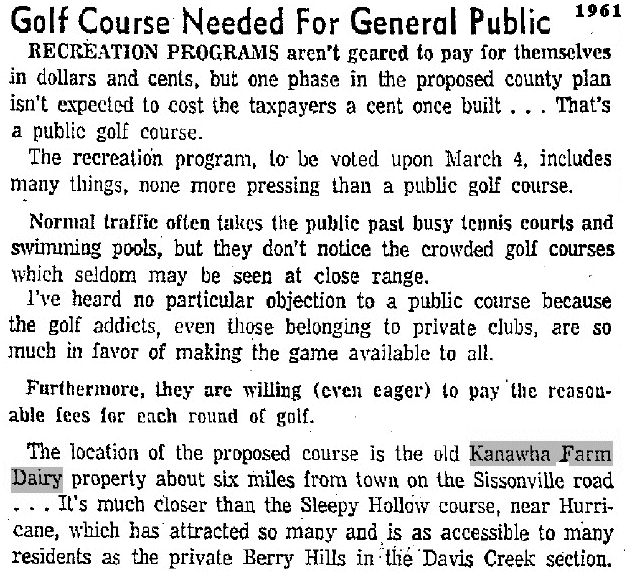 So... where exactly was the Kanawha Farm Dairy?
Laural Meadows. Not sure exactly how much of the meadow was taken up by the farm in the very beginning, but most reports claim that the first Kanawha Hotel Farm took up the entire area and was later downsized.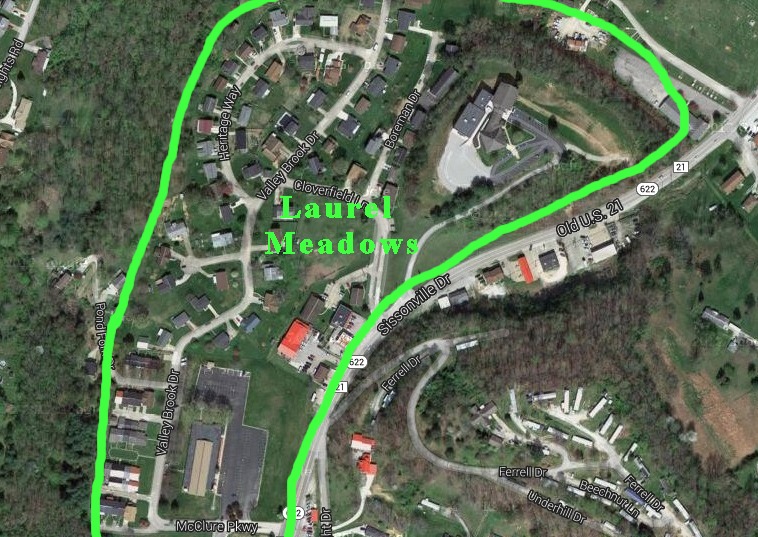 In the 40s, the farm was sold and it became Brillharts Dairy