Piedmont Road 1969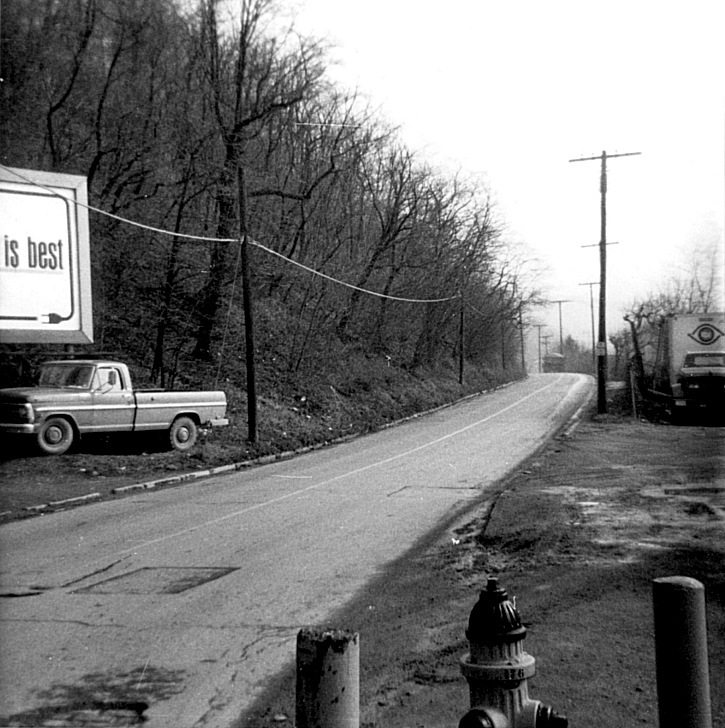 The above was taken from the corner of Capitol And Piedmont.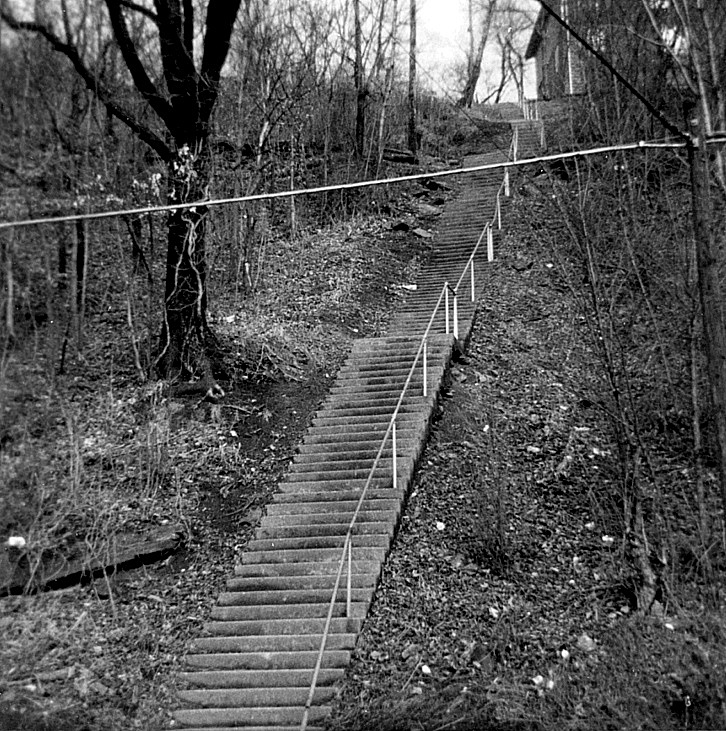 The Capitol Hill steps were at the corner of Broad and Piedmont. My school friends had to walk these 212 steps twice a day, then across Piedmont Road, then several sets of railroad tracks and about 6 blocks of heavy traffic to get to Mercer Elementary School on Quarrier Street. Can you Imagine doing that as a First Grader?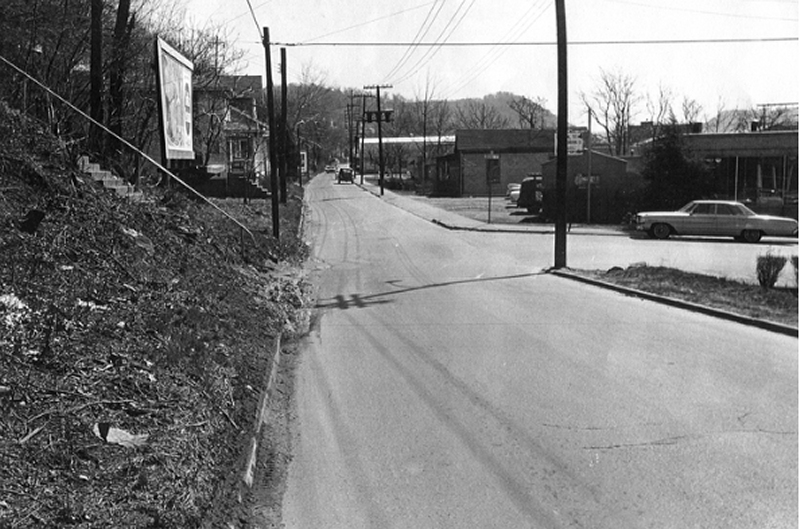 Here you see the steps, and how dangerous it was for the kids to enter this busy roadway.
That's Broad Street to the right.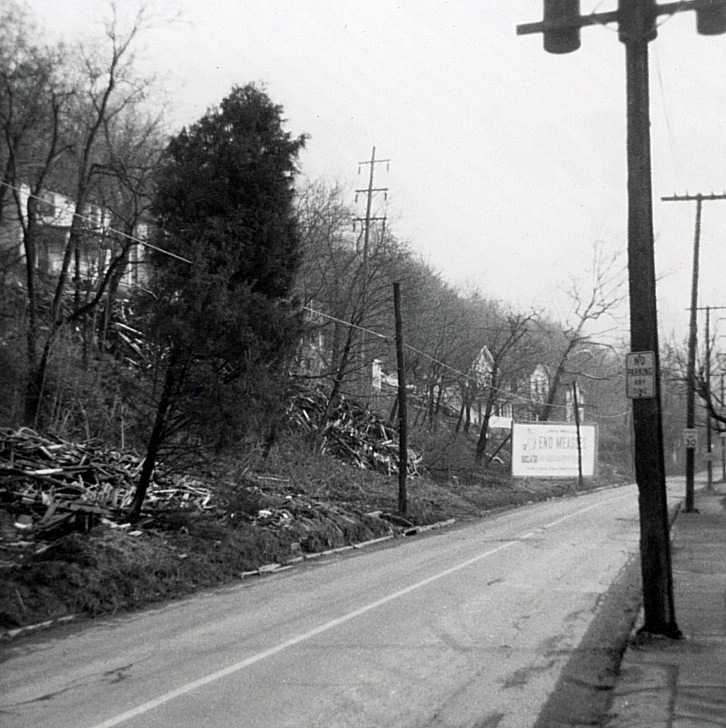 Here you see the old road going up the hill between Broad and Brooks Street.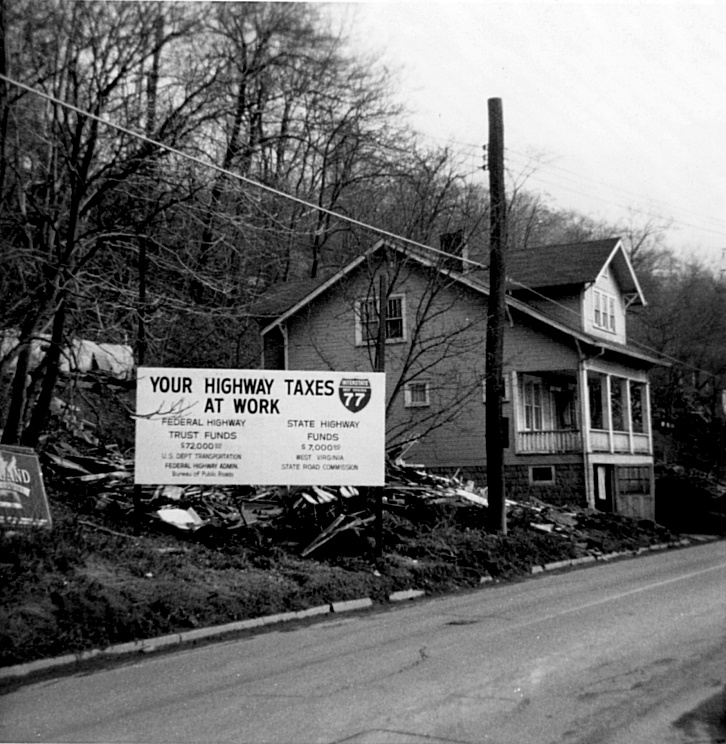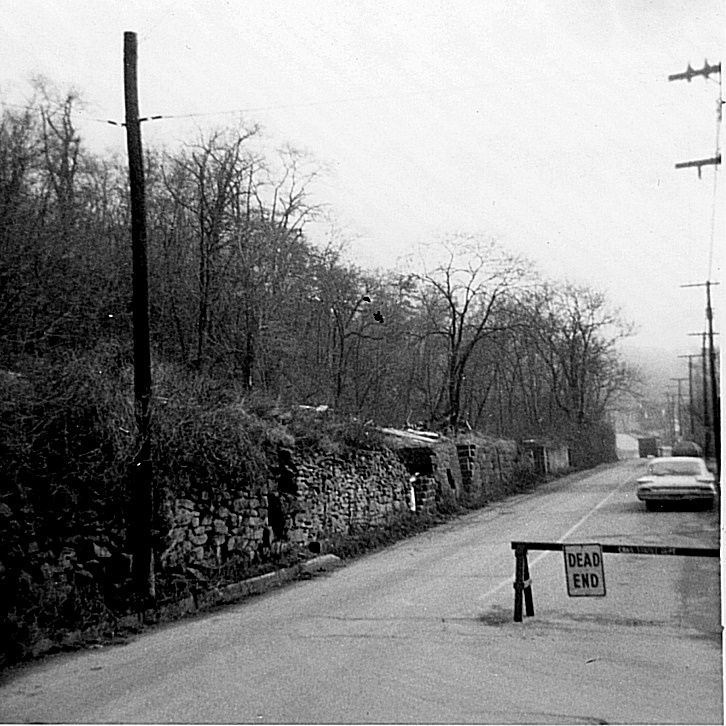 This view is just off Morris Street. That's Farnsworth drive in the background.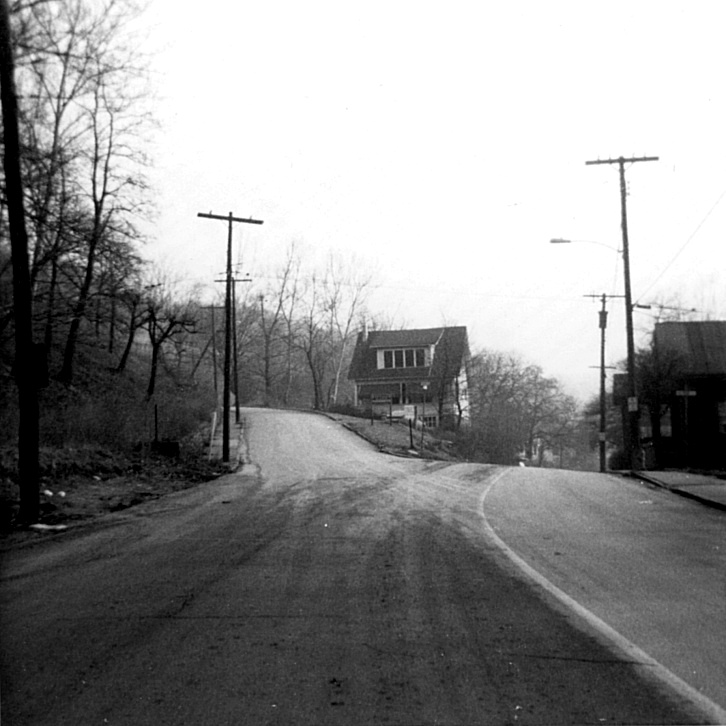 Here's Farnswoth Drive going to the left up to the City Park and Spring Hill Cemetery.
Below is how this intersecrion looks today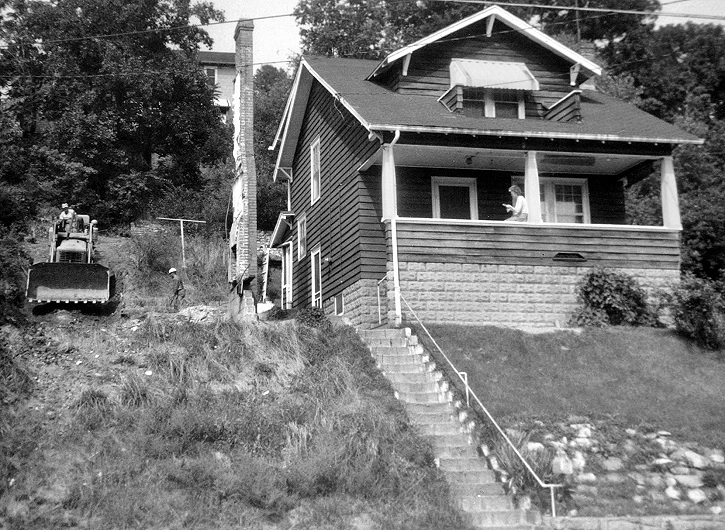 This is my Aunt sitting on her porch as the house next door is being removed.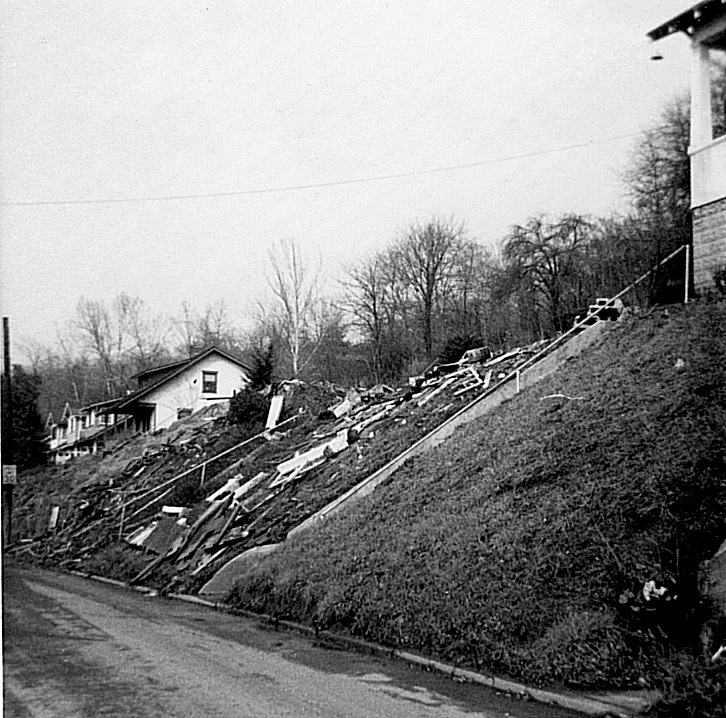 The rubble here is what's left of my Aunt & Uncles house. This is near Chilton Street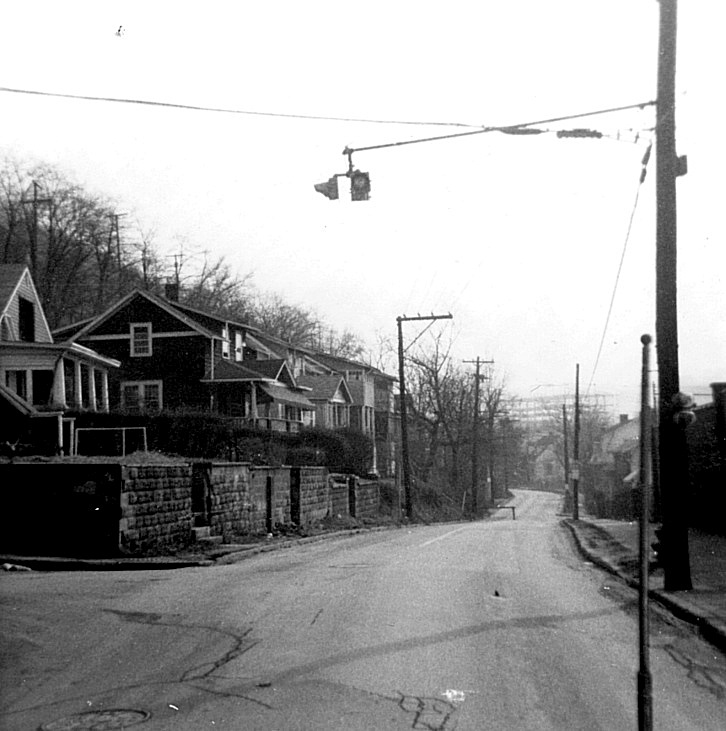 Bowen Street is to the left and Laidly Field to the right. An underpass is here now.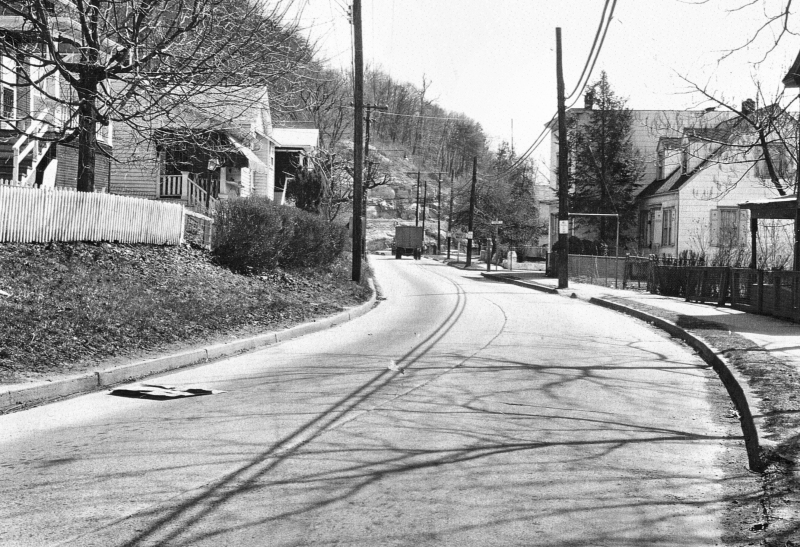 Here you see Greenbrier Street in the distance.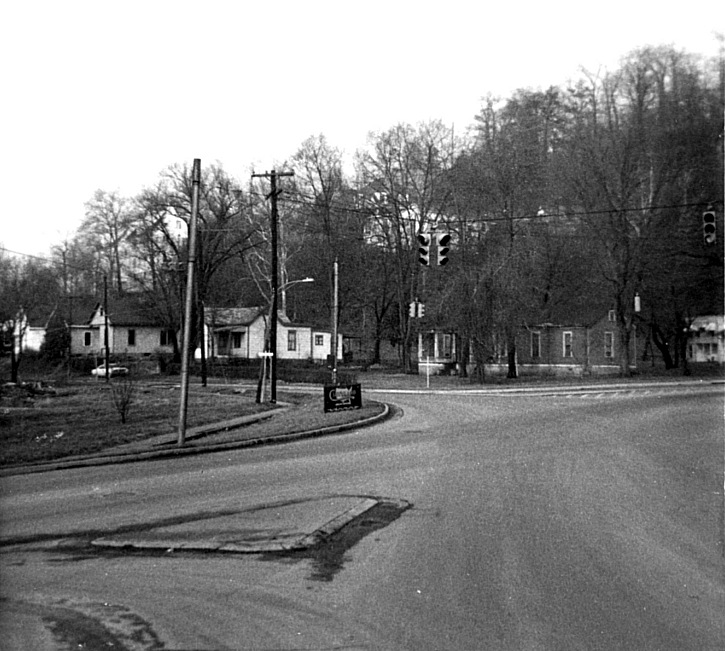 This is the intersection of Piedmont and Greenbrier Street.
These are not the best photos. I shot them with a little 110 camera when I was 19 years old. I grew up in this area and knew that big changes were on the way, so I borrowed a little cheap camera and started at Capitol Street and ended up on Greenbrier Street. I'm sure that many people will remember traveling old Piedmont Rd.