Heart O Town Motor Inn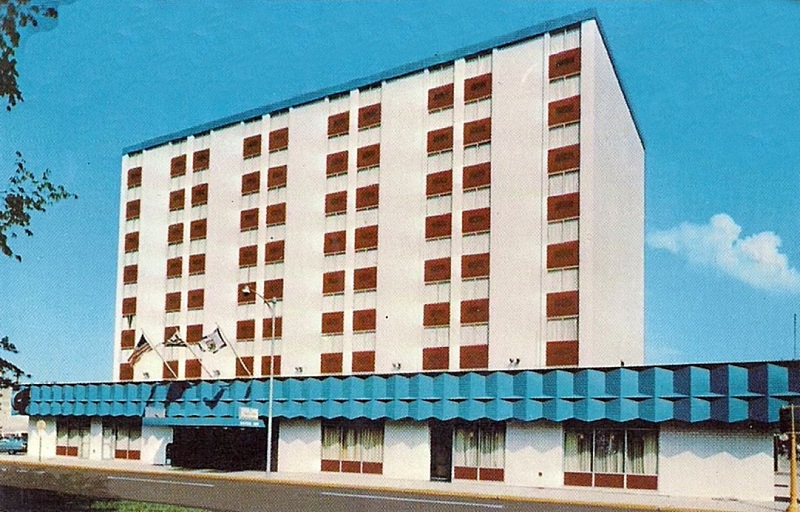 This photo shows phase 1 of the Heart O Town Motor Inn on Washington Street at Broad.




But let's start at the beginning...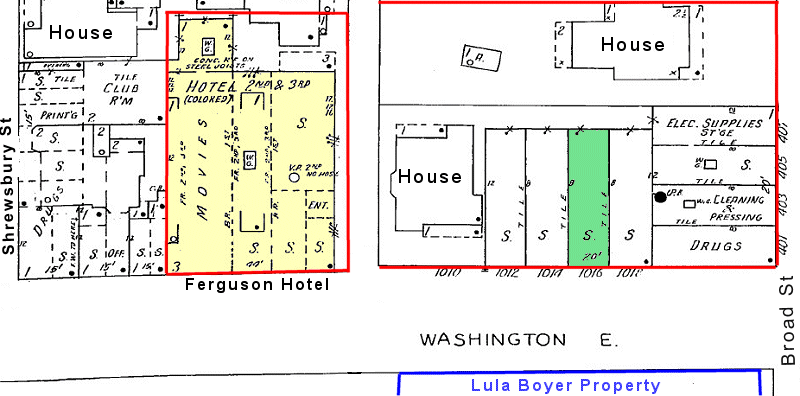 Like most of this area way back in the day, it was houses and farms. As Charleston grew, businesses started to move into this area. The map above shows the Washington and Broad St corner in 1933. In the yellow is the Ferguson Hotel, the first Colored hotel in the city built by Cap Ferguson. It would later be used for the Heart O Town's addition. At the bottom right is the Lula Bowyer property. The spooky old house she owned was still there when I was a kid and had to walk past it every day to school. Lula owned much property in the city. The green square is part of a lot of stores on the corner, and the photo below is that square....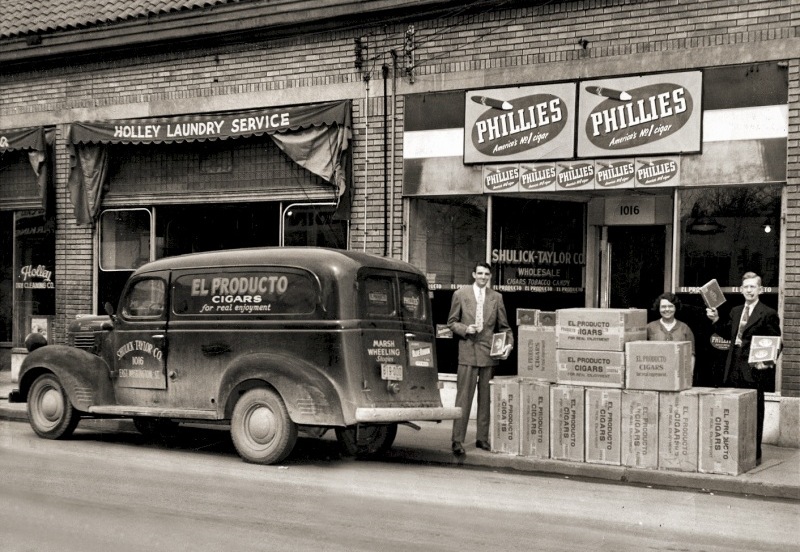 As you can see, this building was quality built, with tiles roof and brick. These store were also there when I was a kid, and this is the section that was removed when the Heart O Town was first built.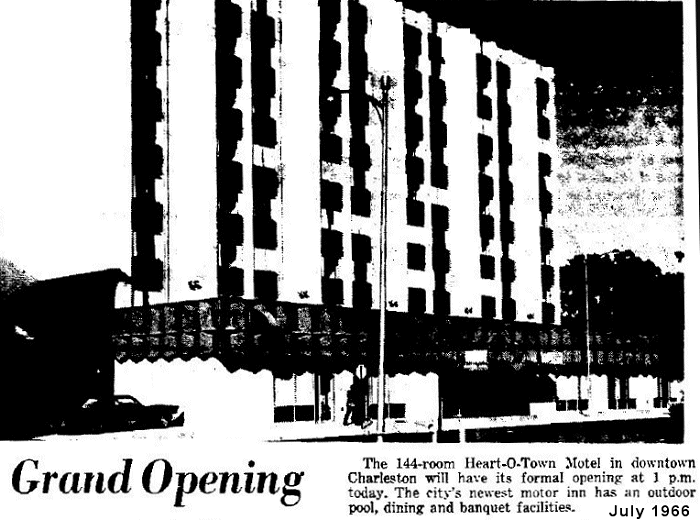 Across the corner from the hotel was the Roger Dean Chevrolet dealership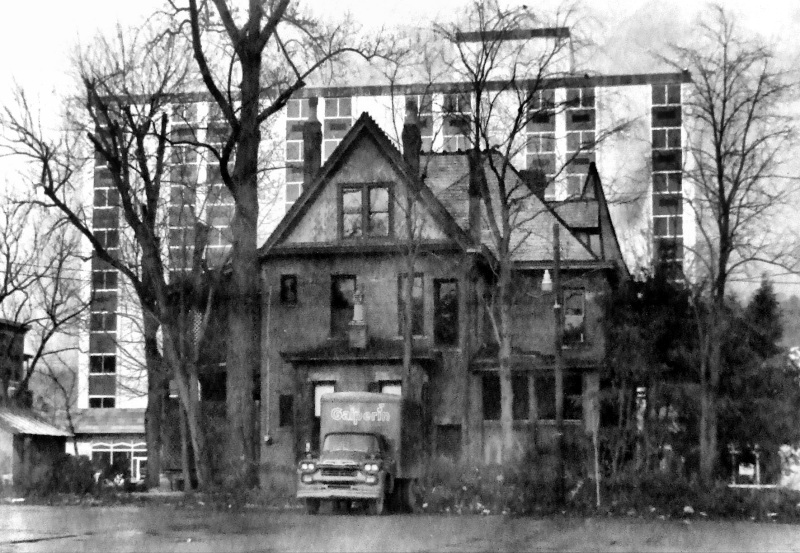 As mentioned above, this is the spooky old Lula Bowyer house. The Post Office now uses this property for parking. You can see the brand new Heart O Town Hotel in the background. The year is 1966. Soon, WKAZ Radio would relocate to the top (penthouse) floor and broadcast as the number 1 rock station in the city. I was there many times.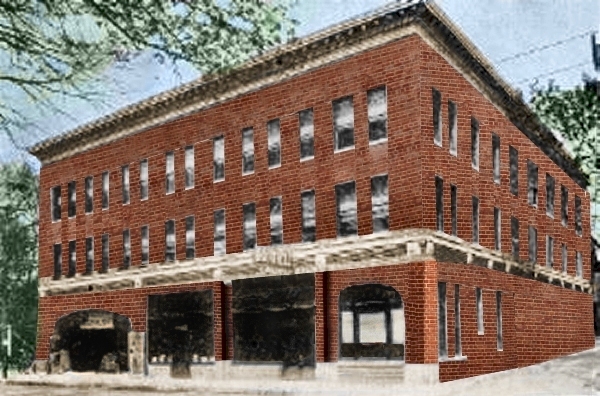 As mentioned above, this is the Ferguson Hotel. It would be removed for the Heart O Towns addition seen below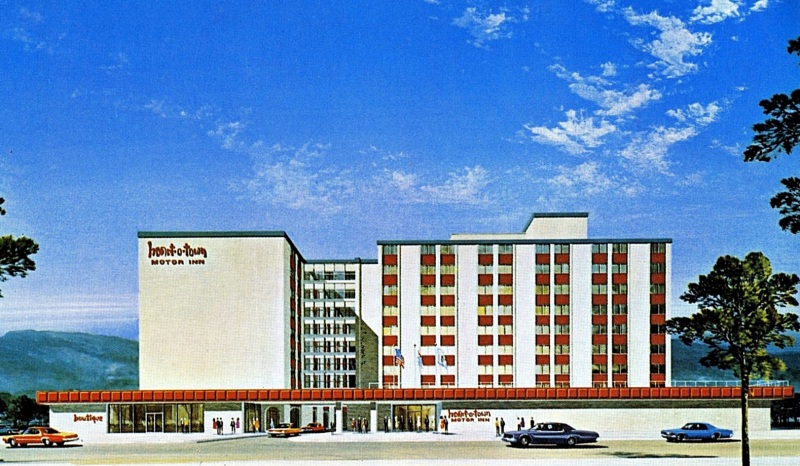 Later, an addition was built due to the popularity of the hotel. This took over the Ferguson Hotel property. The alley (Spurlock Alley) was now the drive through and the two buildings were connected by overhead corridors. These connections would be removed many years later when the hotel was bought and sold, bought and sold, and now is two different hotels.