The Flood Of 1961
On July 19, 1961, 6 inches of rain fell in four hours starting at about 8:30, following six straight rain days. I was a kid on Smith Street. It actually flooded to the point that I could swim ( and did ) in the street. I had no idea of what was about to happen all around me....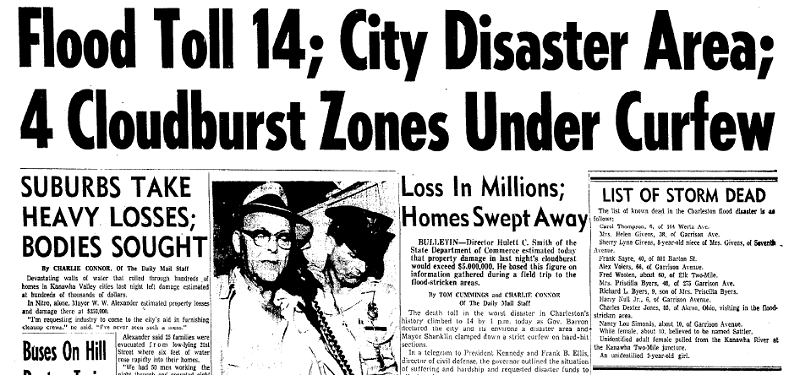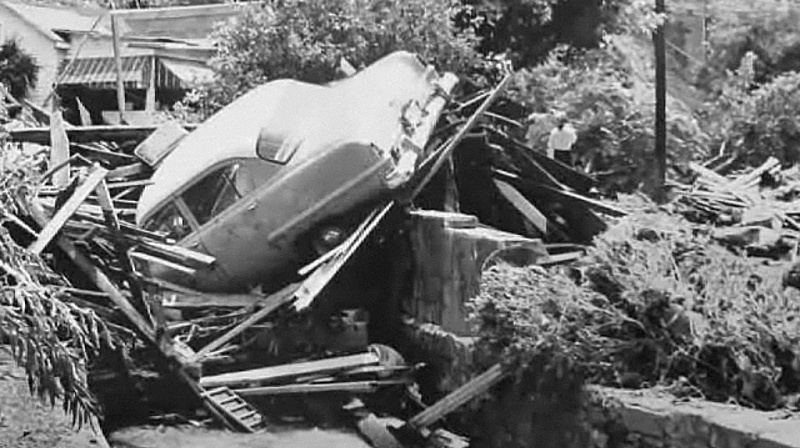 As it poured through narrow Magazine Hollow, the runoff carried away anything that wasn't tied down -- and some things that were. Cars, even homes, were no match for the raging waters. Survivors recall watching houses float past under the glare of lightning bolts and hearing the screams of their neighbors.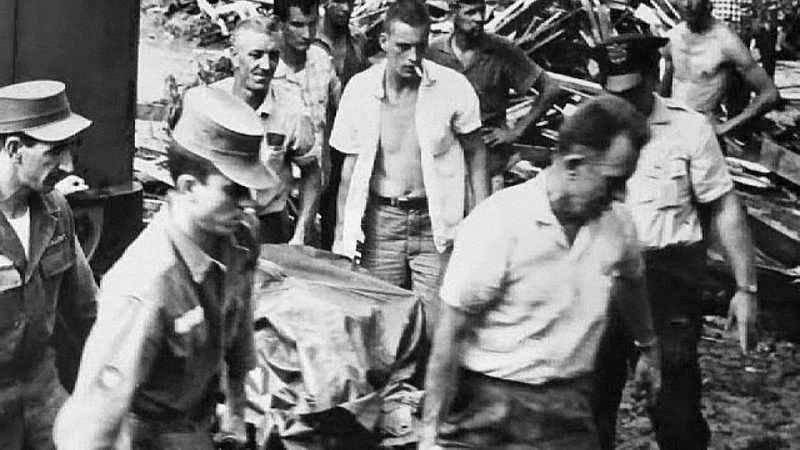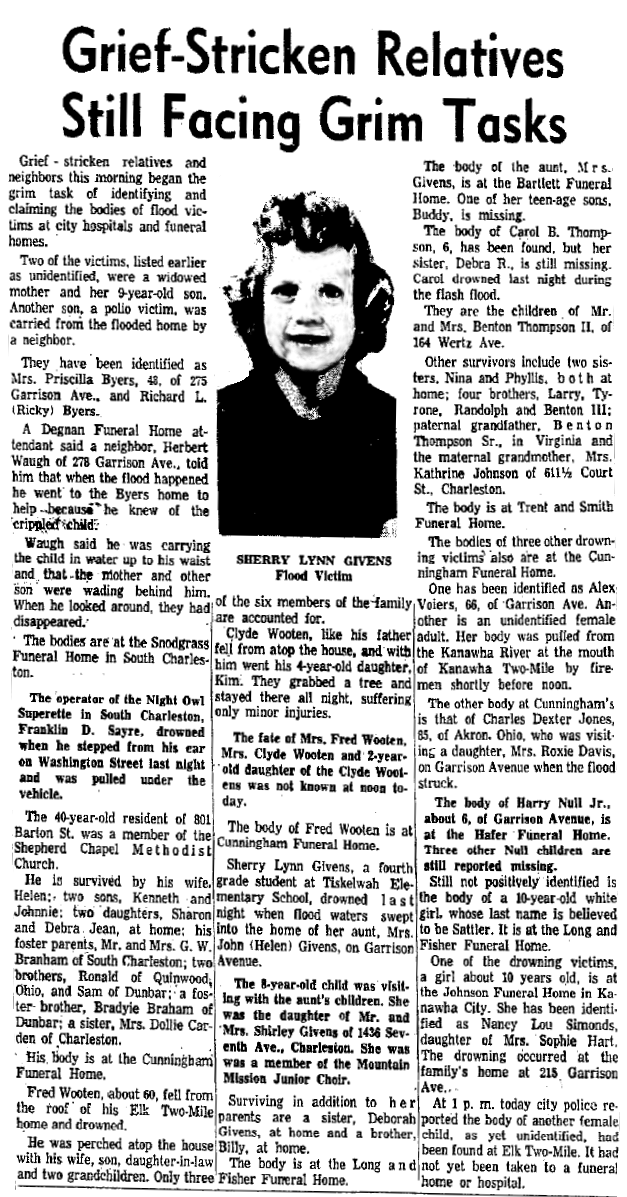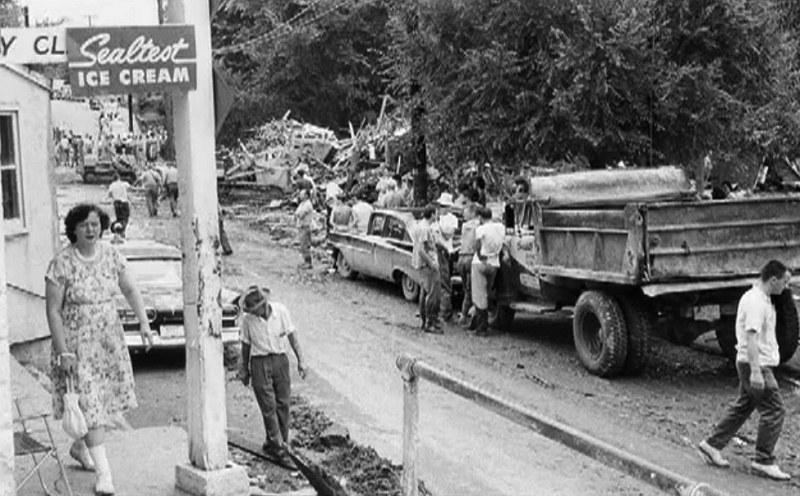 By daylight, rescuers began to tally the grim aftermath of the storm. Twenty-two people died in the Kanawha Valley, including nine on Garrison Avenue. An estimated 1,500 people were left homeless as 138 houses were destroyed and 1,374 heavily damaged.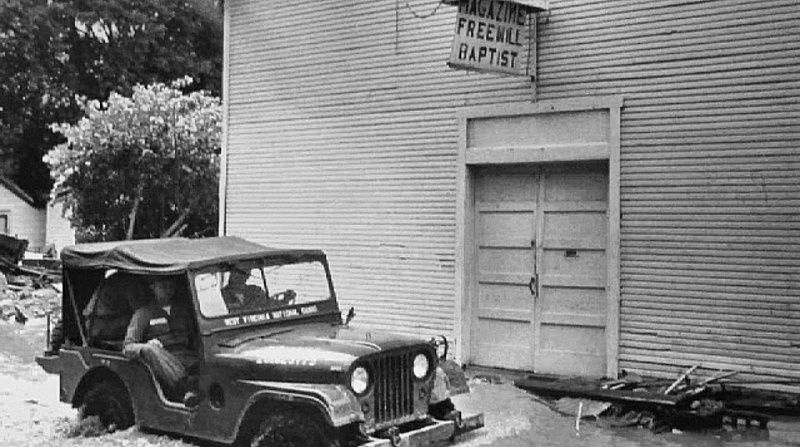 The National Guard closed off Garrison the next morning and imposed a curfew for weeks afterward to prevent looting.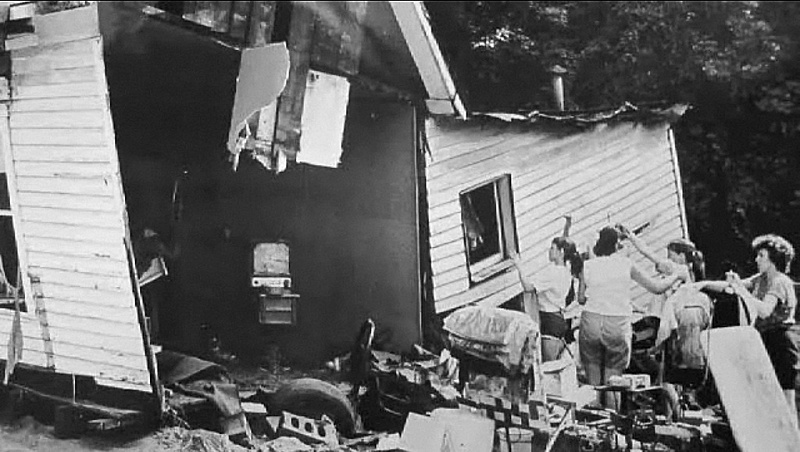 Mayor John Shanklin and John L. Sullivan of the Civil Defense agreed it was the worst disaster they had ever seen. "I've never seen so much devastation," Sullivan said, "and I've seen a lot of disaster areas."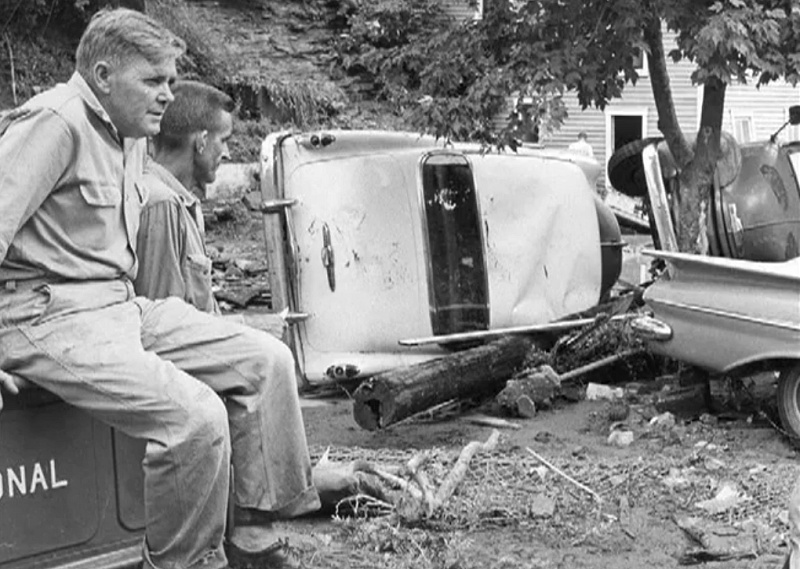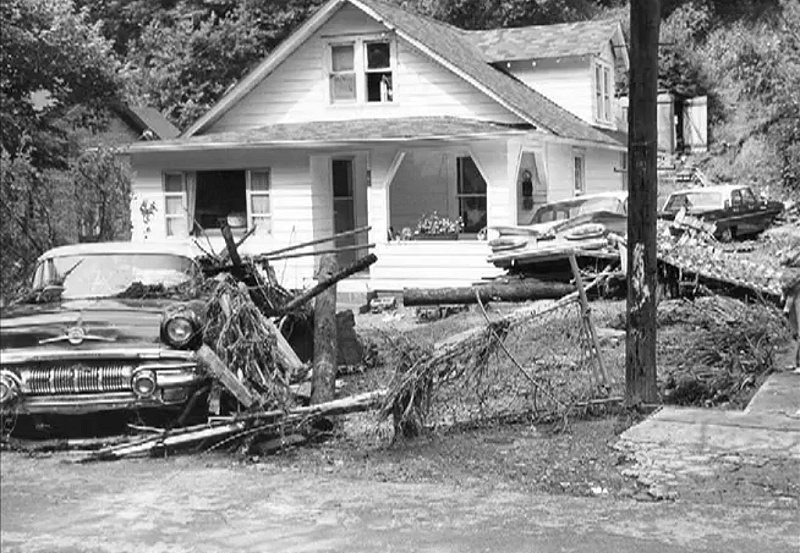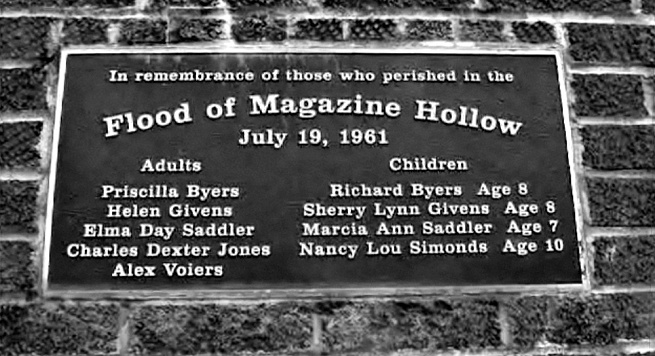 While Garrison Avenue was hard hit, other areas suffered as well -- Sugar Creek, Wertz Avenue, Campbells Creek, Chappell and Mission hollows. Elk Two-Mile might have taken the hardest blow, but creeks flooded from Cedar Grove to Nitro.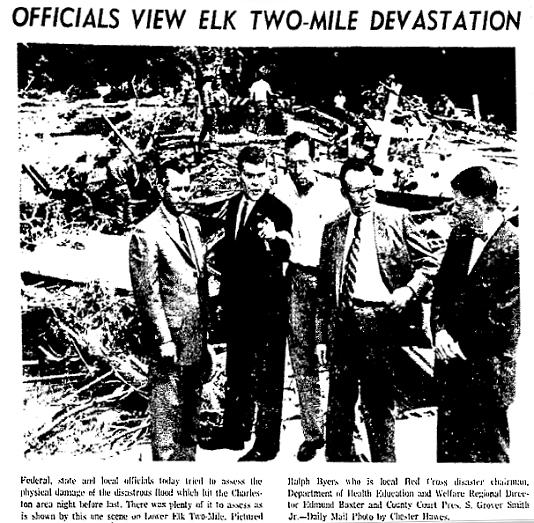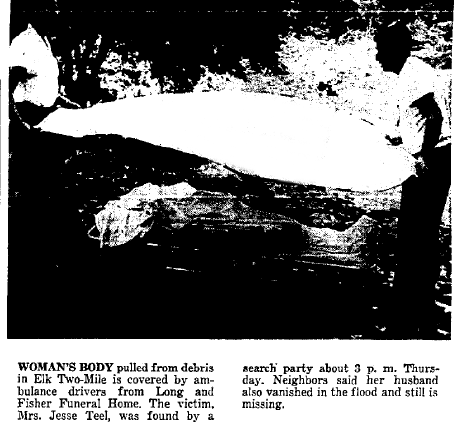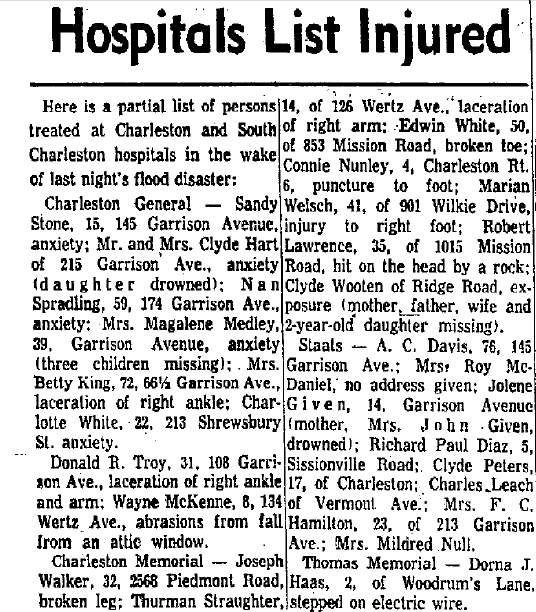 Just a few years earlier...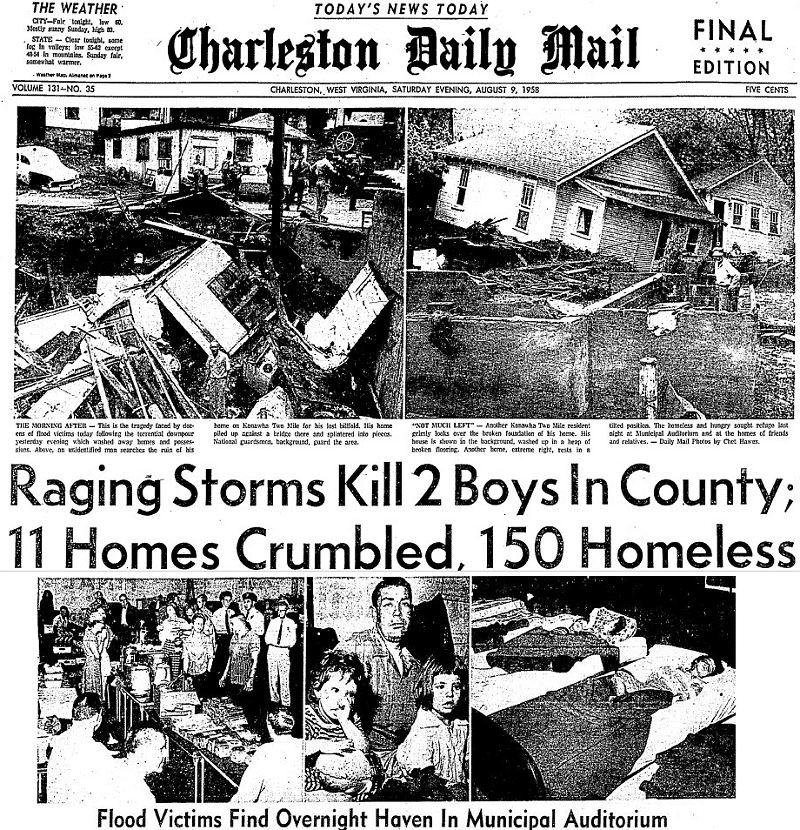 Many people forget about the flood of 1958, due to the vast damage and death toll of the 1961
flood. The Kanawha Two Mile flood of 58 was none-the-less devastating. This flood also affected many surrounding areas, all the way to Mill Creek.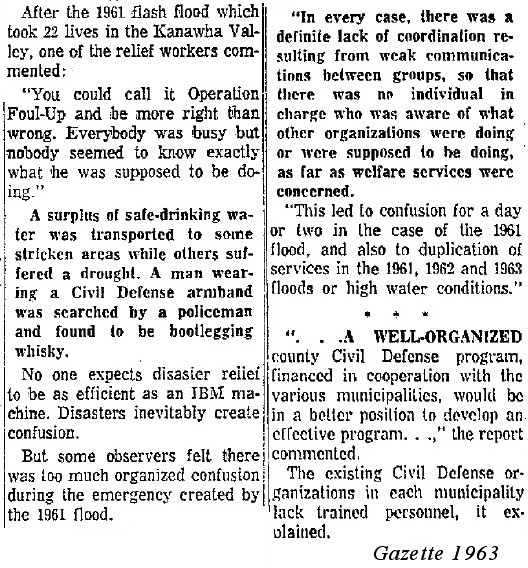 All photos and articles from the Charleston Gazette and Daily Mail