Princess, The White Robin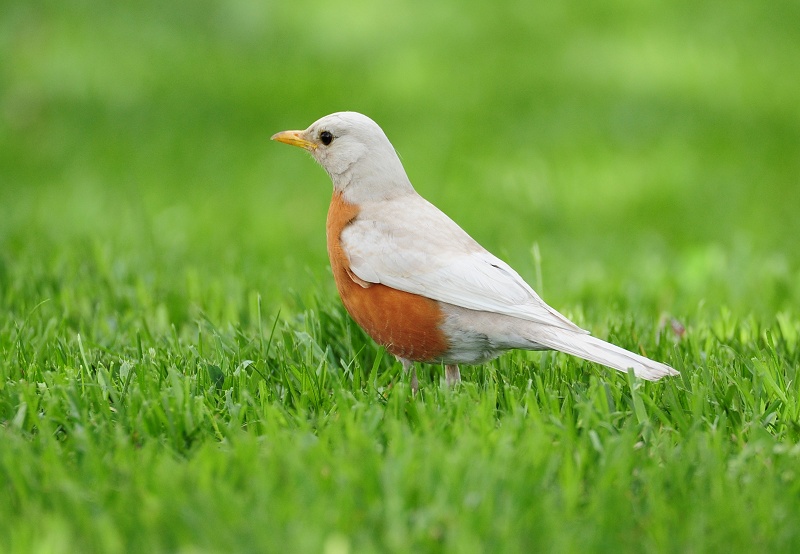 I have been following "Princess" for three years now. She nests on the same block in the same neighborhood every year. How she's survived the Hawks, I'll never know, as white birds are the easiest for Hawks to spot. Her babies are always normal colored.
It's claimed that albinism and Leucism is not all that uncommon in Robins, but very few are as perfectly colored in every way as "Princess".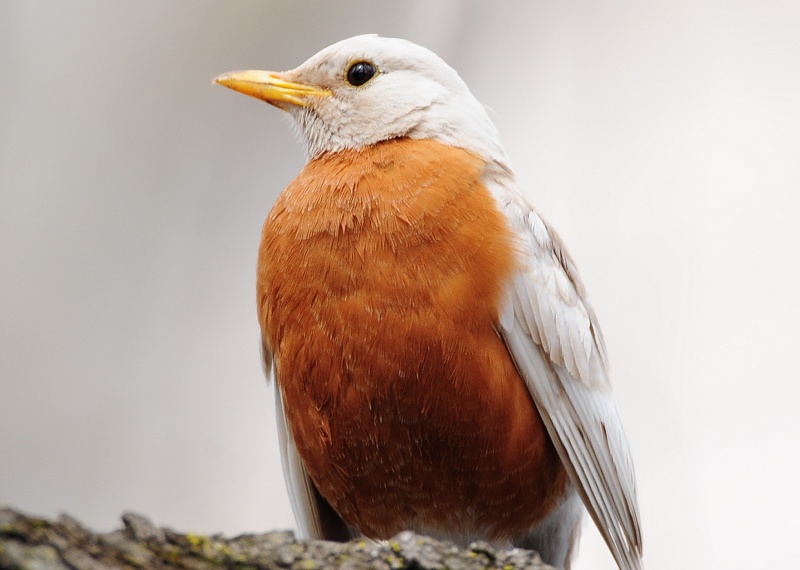 Princess is NOT an albino, as albino's are all white. Princess has what's called, Leucism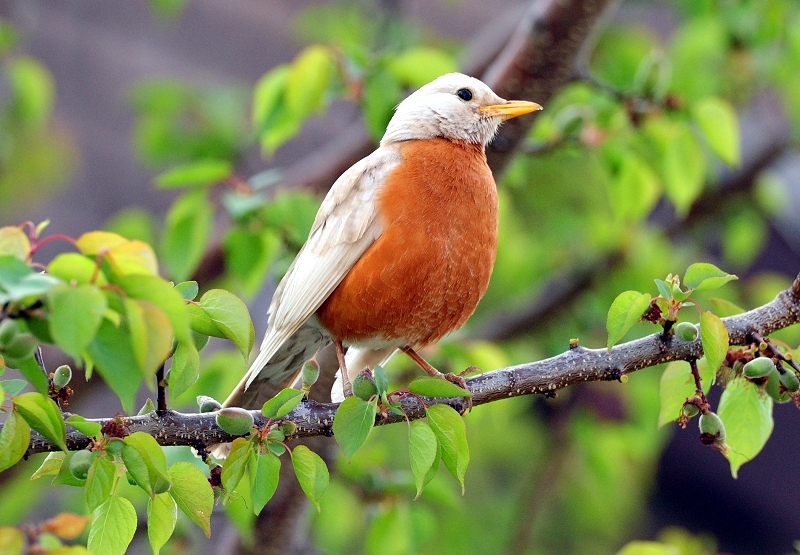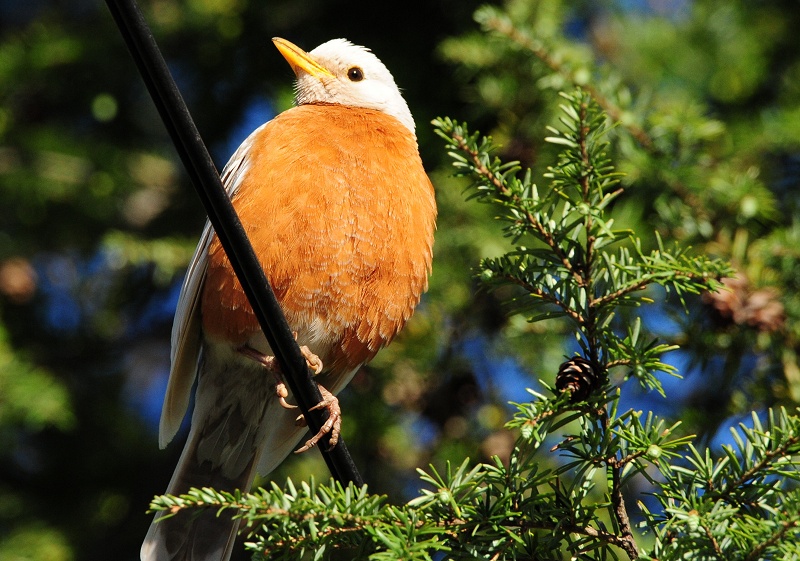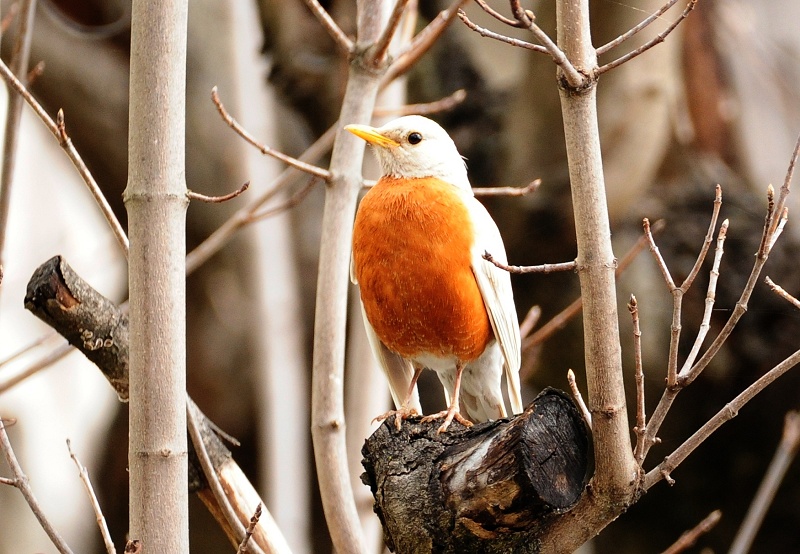 "For some reason, albinism and Leucism have been recorded in robins more than any other wild bird species," the website American Robin reports.

"One study found that 8.22 percent of all albino wild birds found in North America were robins. But only about one robin in 30,000 is an albino or had Leucism. Most records of robins with albinism are only partial albinos, which of course live longer than total albinos."

As American Robin explains, totally albino birds have red eyes, no pigment in their irises and retinas to protect their eyes from sunlight, and many eventually go blind. Leucism on the other hand leaves the animal with normal colored eyes.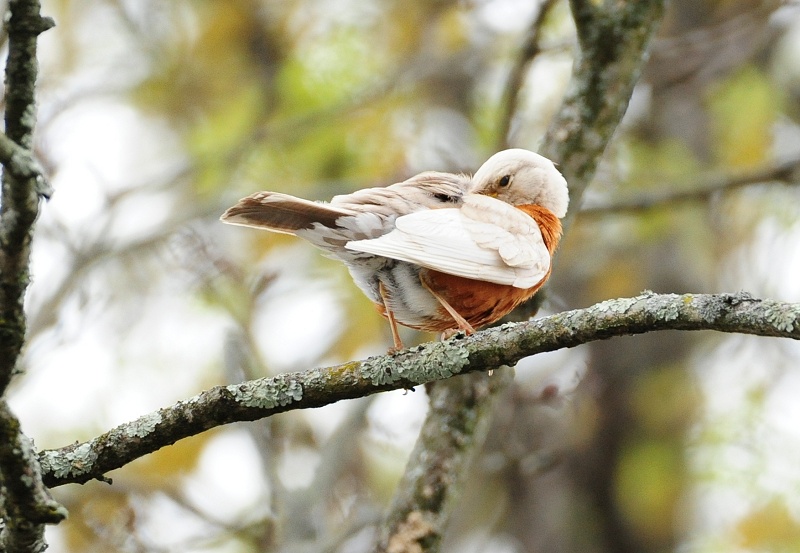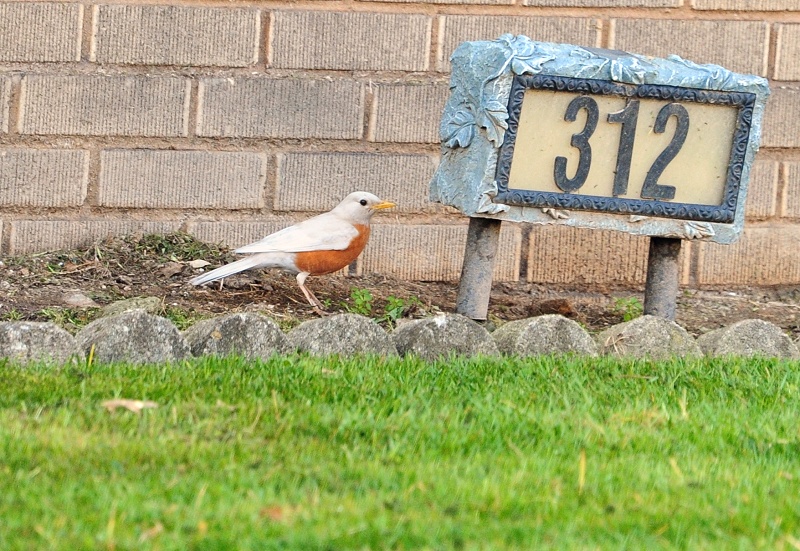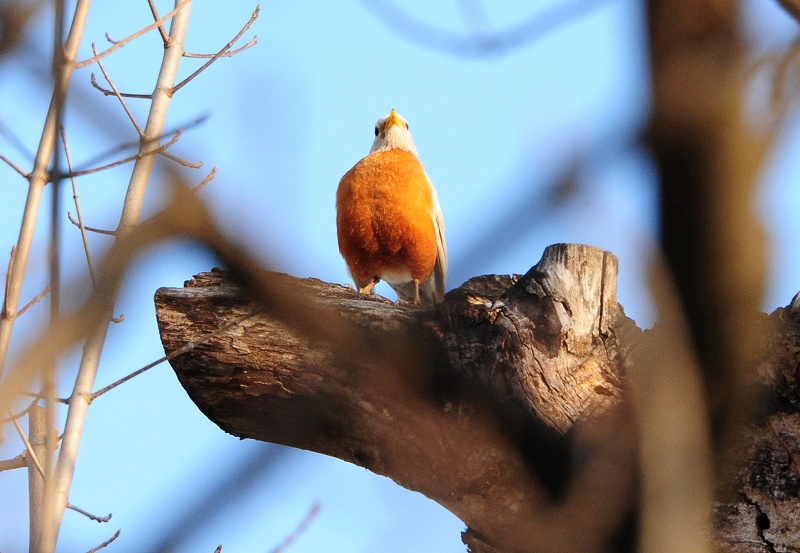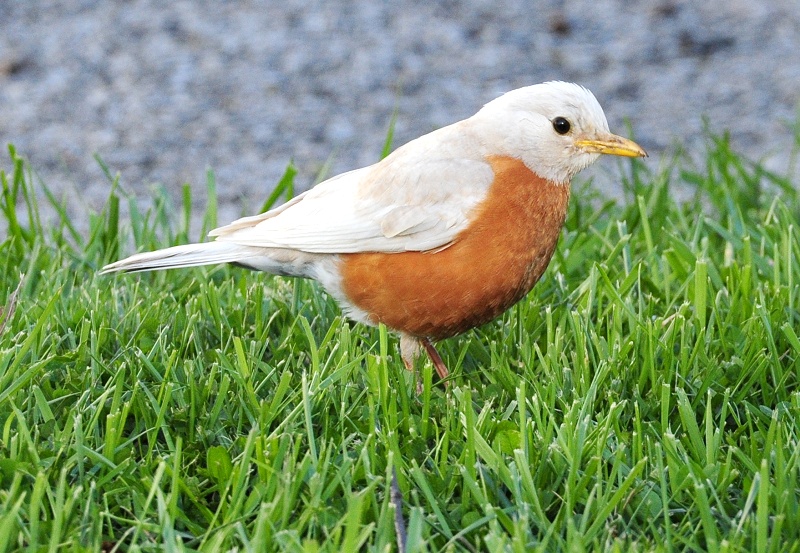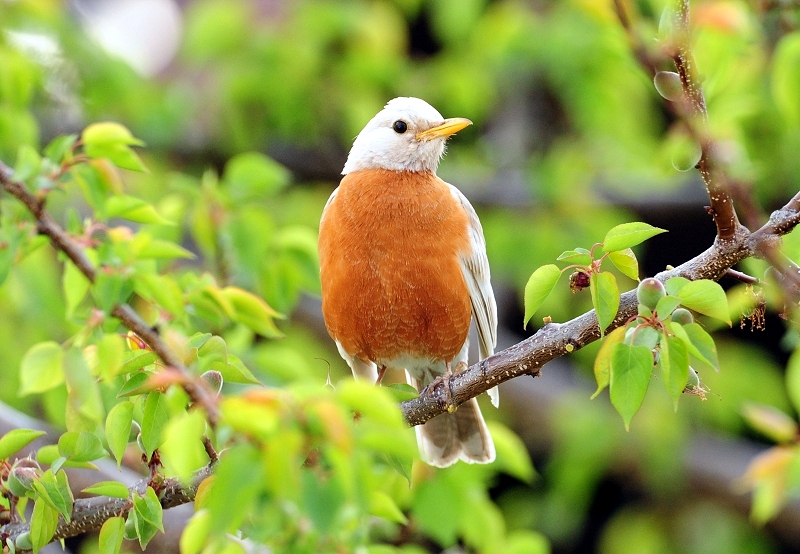 An American Robin can produce three successful broods in one year. On average, though, only 40 percent of nests successfully produce young. Only 25 percent of those fledged young survive to November. From that point on, about half of the robins alive in any year will make it to the next. Despite the fact that a lucky robin can live to be 14 years old, the entire population turns over on average every six years.

Although robins are considered harbingers of spring, many American Robins spend the whole winter in their breeding range. But because they spend more time roosting in trees and less time in your yard, you're much less likely to see them. The number of robins present in the northern parts of the range varies each year with the local conditions.

Robins eat a lot of fruit in fall and winter. When they eat honeysuckle berries exclusively, they sometimes become intoxicated.

Robin roosts can be huge, sometimes including a quarter-million birds during winter. In summer, females sleep at their nests and males gather at roosts. As young robins become independent, they join the males. Female adults go to the roosts only after they have finished nesting.

Robins eat different types of food depending on the time of day: more earthworms in the morning and more fruit later in the day. Because the robin forages largely on lawns, it is vulnerable to pesticide poisoning and can be an important indicator of chemical pollution.

The oldest recorded American Robin was 13 years and 11 months old.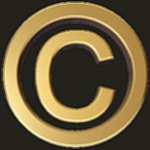 All images are Copyright 2016 J. Waters