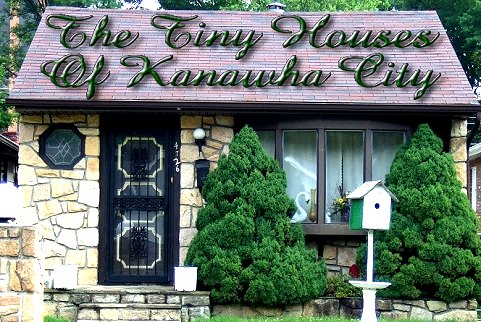 Kanawha City has always been known as both a place of Mansions and Bungalows. The Libby Owens Ford glass plant brought many workers to Kanawha City, especially from Belgium. Add to that mix the many others who decided to call Kanawha City home, and you have a very eclectic bunch of houses from the very fine to the very modest. One of the odd things about Kanawha City is how many of the lots were laid out: These were only 20 feet wide. The homes that were built on these narrow lots sometimes were only 13 feet wide themselves! Back then, industry was booming here in WV, where salt brines, natural gas wells, coal mines, railroads and navigable waterways offered rich resources needed for producing glass and chemicals. Factories needed workers, and those workers needed homes.
To solve that problem, tiny bungalows comprising only about 450 square feet — that's about 15 feet by 30 feet — were sometimes mass-produced specifically to house industry workers and their families. Many such homes were built on property surrounding the Libbey-Owens Co. (later Libbey-Owens-Ford) and Owens-Illinois Bottle Co. glass factories in Kanawha City.
Over the years, many people added to the backs of these houses, since they couldn't add to the sides. One former city official, knowing that property codes were about to change, bought up all the remaining 20 foot lots and built tiny houses on them in the 50s. Here are some of these interesting little houses.....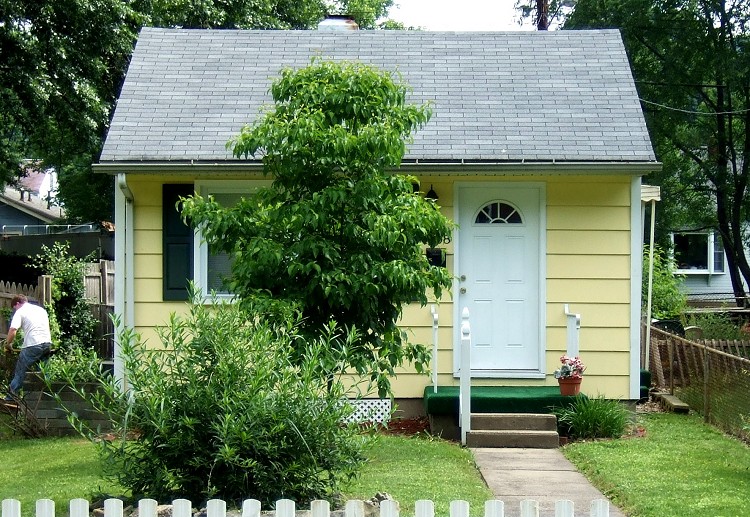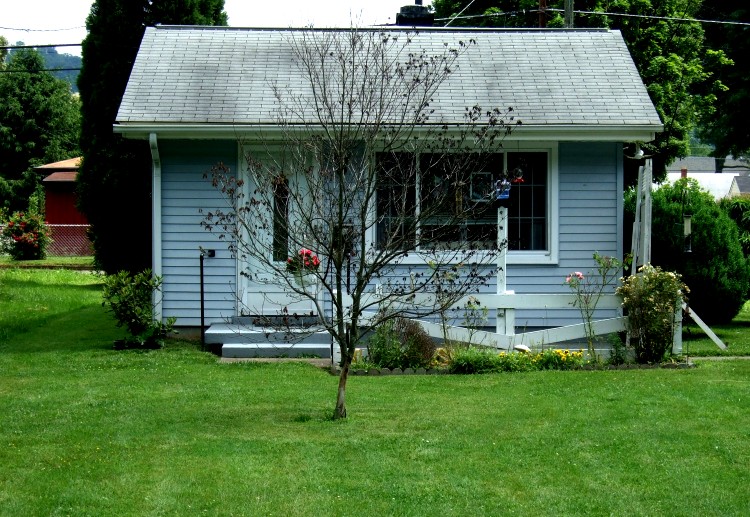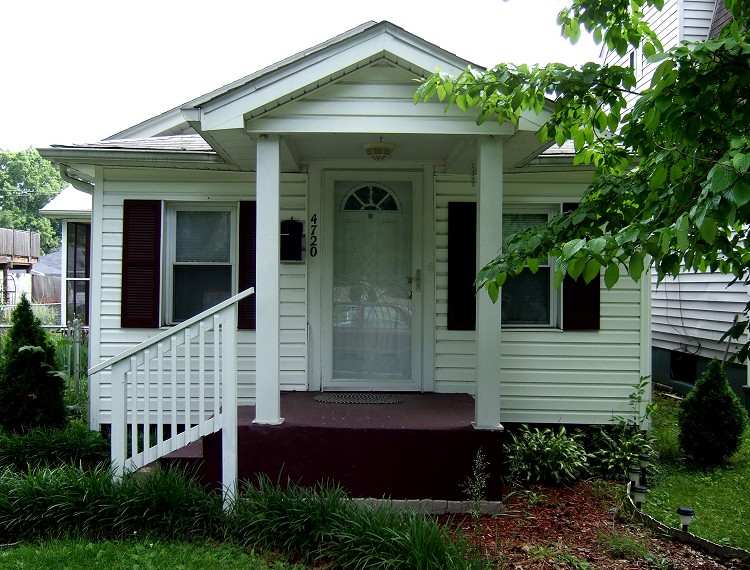 A beautiful tiny two story house