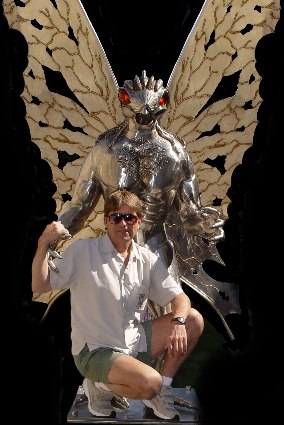 MOTHMAN LIVES !

"Mothman", as the creature came to be called, is perhaps one of the strangest
"sightings" in America. Many people have claimed to see Mothman near Point
Pleasant in WV and there are many web sites that go into detail .... so I wont.

As for me... I think the beautiful stainless steel sculpture made by Robert
Roach is reason enough to visit Point Pleasant WV and see what real talent
is all about. While you may not consider a whimsical creature to be "real
art".. just try to make ANYTHING out of impossibly hard stainless steel, and
then get back to me! This sculpture and all of it's whimsical fantasy would
easily bring $50 thousand to $75 thousand in larger cities. More fascinating
is the fact that Robert is just a "good ole boy" retired from the power company
with never an art class of any type.
HERE ARE MORE PHOTOS OF
THIS EXTRAORDINARY WORK: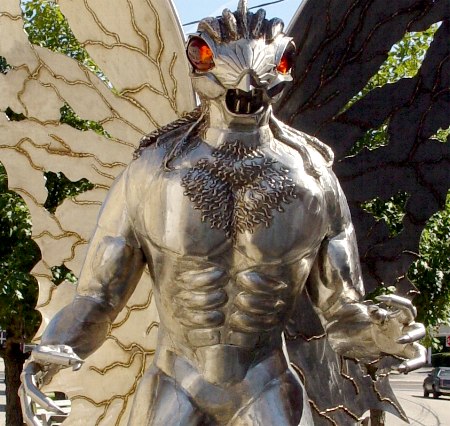 ---
---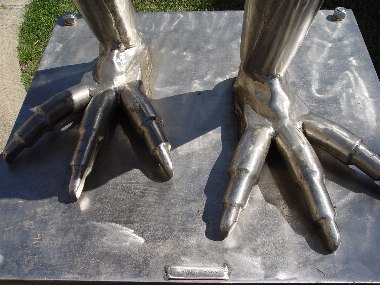 ---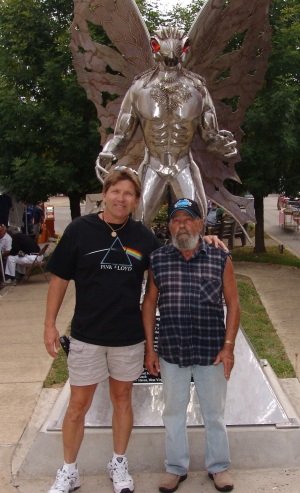 ---
This is another example of Robert Roach's talent as an artist. You are
looking at a hobby horse made for a child. Can you imagine owning this
for all your future generations until the world ends? Unlike wood, this is
meant to be used hard for hundreds if not thousands of years! It also would
make a wonderful centerpiece for any horse lover or business place.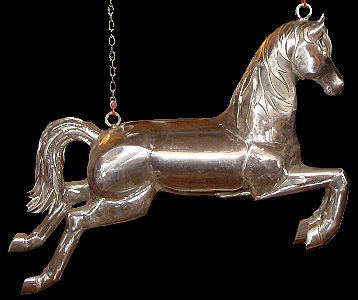 Robert Roach : The creator of Mothman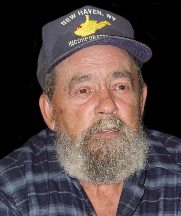 Artist Robert Roach

CLICK HERE FOR PAGE 2... MOTHMAN FESTIVAL 2005 PHOTOS