The Clendenin - Elkview Area Flood Of June 2016
The devastating flood of 2016 was unusual in that along the same stretch of torrid rain, some communities were completely flooded out, while others along the same path were spared. Some spots picked up more than a foot of rain in only a few hours. About 23 people were killed. The storm basically stretched from Roane County to White Sulphur Springs. Richwood and Greenbrier County were hit hard. In our area, Clendenin and Elkview were hit especially hard due to proximity to the Elk River. Here are a few photos I took on Friday morning while it was still raining, of this section.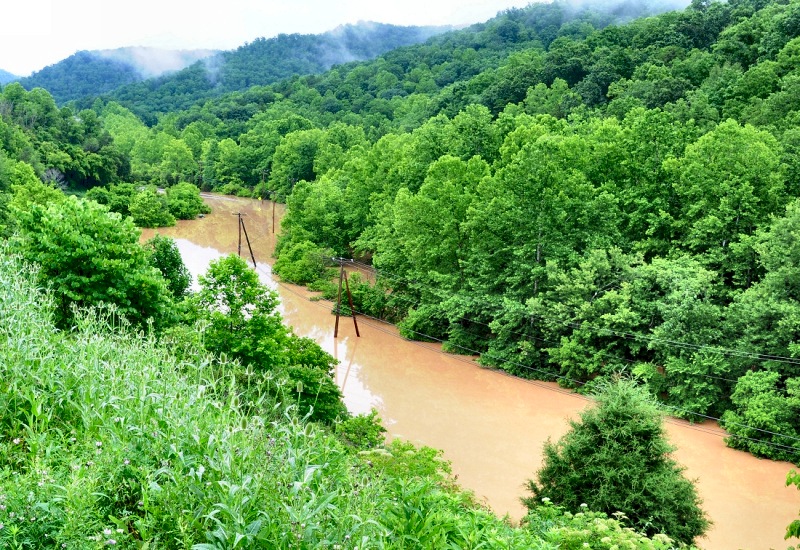 If it werent for the telephone poles, you'd think this was just another lazy river, but it's actually U.S 119, otherwise known as the Charleston - Spencer Road. Locals call this the "Welford Straight Stretch" along I-79 just before it turns left towards Roane County. Clendenin was completely surrounded by water, and these boats couldnt get across the raging Elk River to get to them.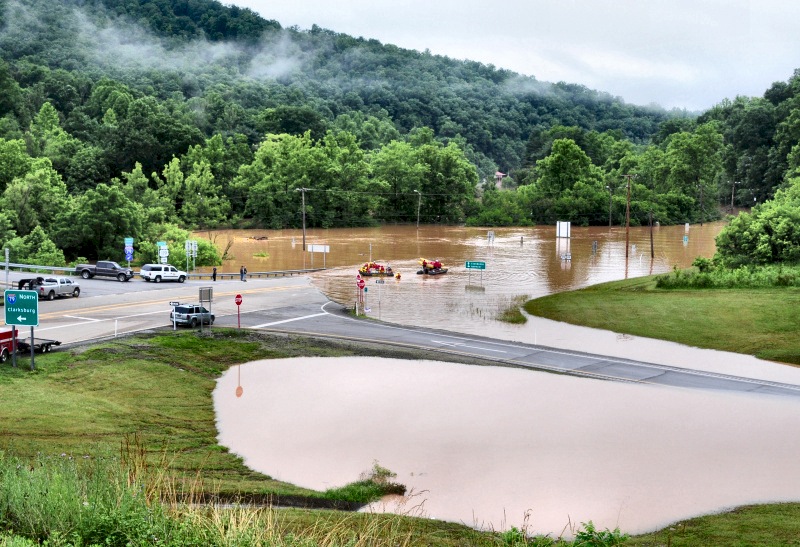 Same exit as first photo. This was the only place rescue boats could enter closest to Clendenin.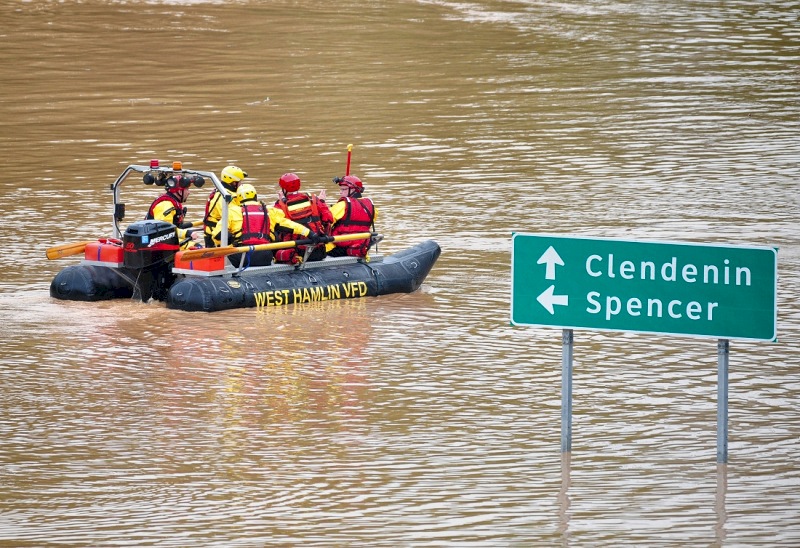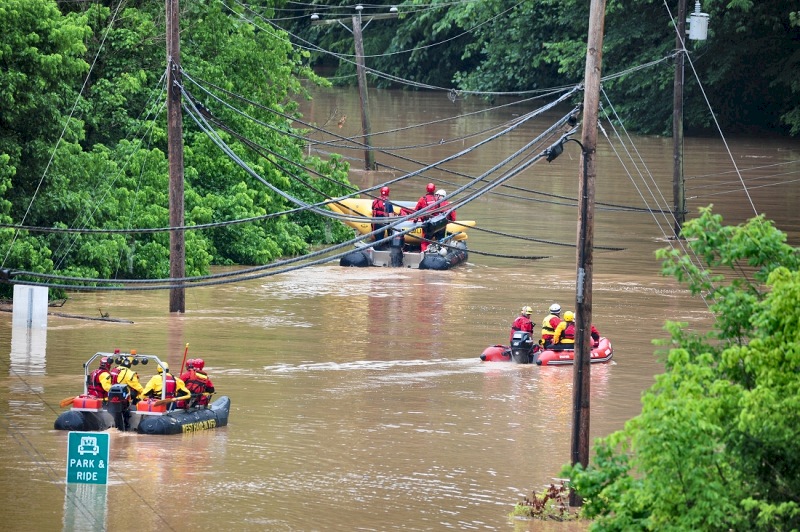 Heading towards Clendenin., a distance of two and a half miles by water.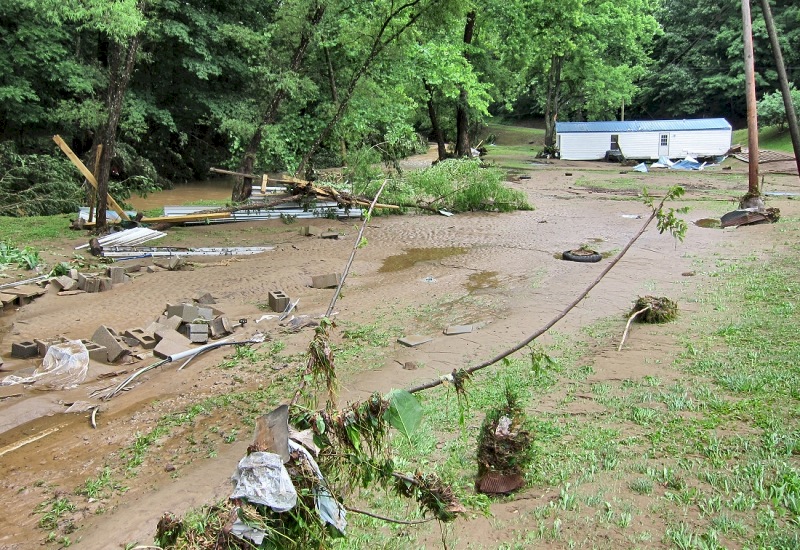 Starting in the Clio area of Roane County, this trailer was washed off its foundation shown on the left.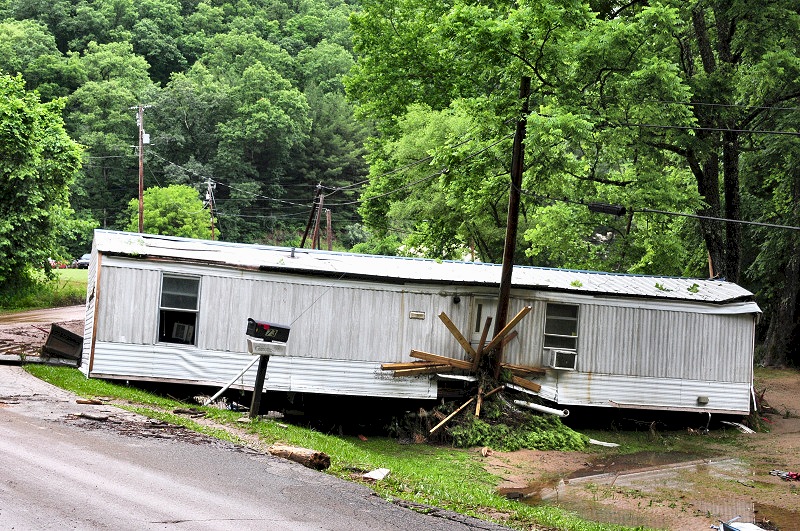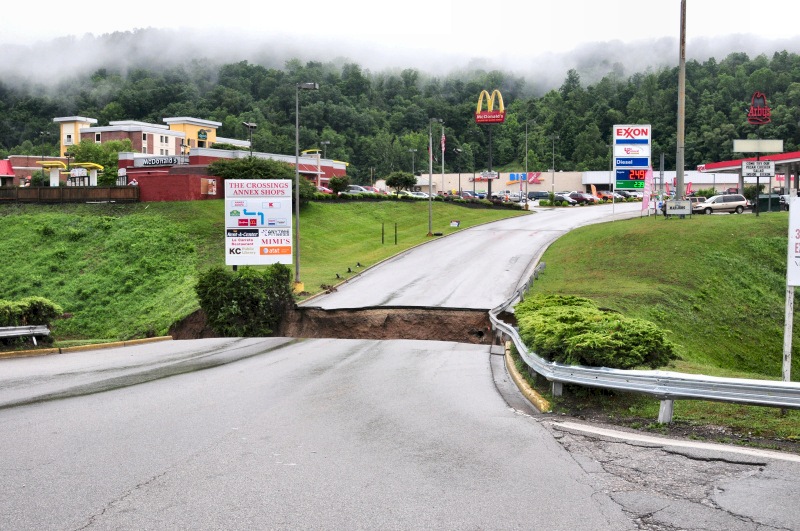 In the Elkview area, the shopping center was completely cut off. About 400 people were stranded for 24 hours after the only bridge washed out. It wasnt the worst place to be stranded, but some of these people went back to their homes and found them gone.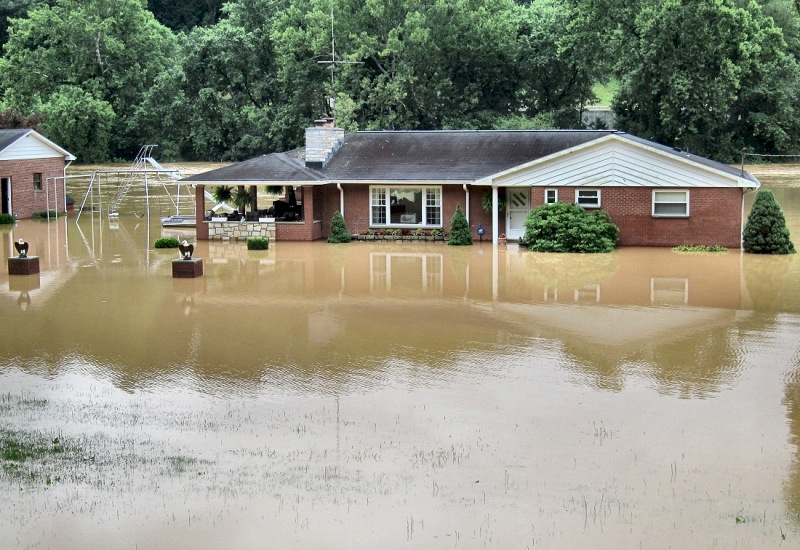 These homes were in the Big Chimney area.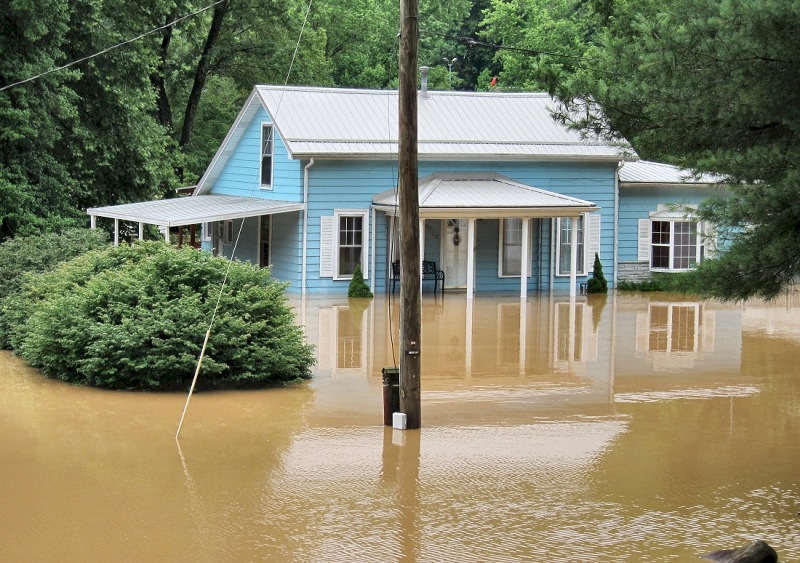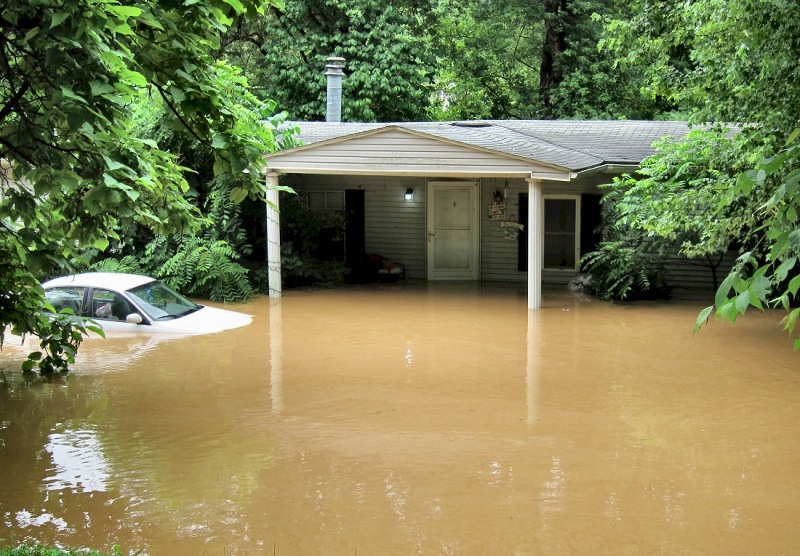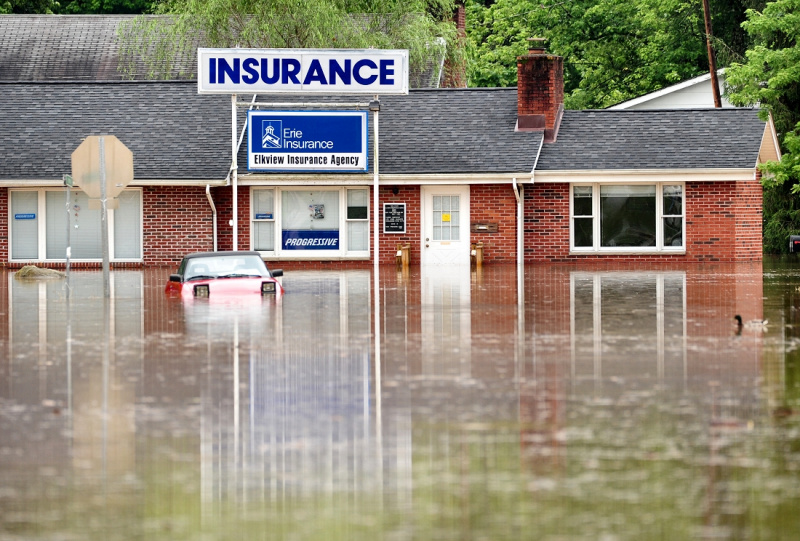 This business in Elkview right at the Interstate entrance.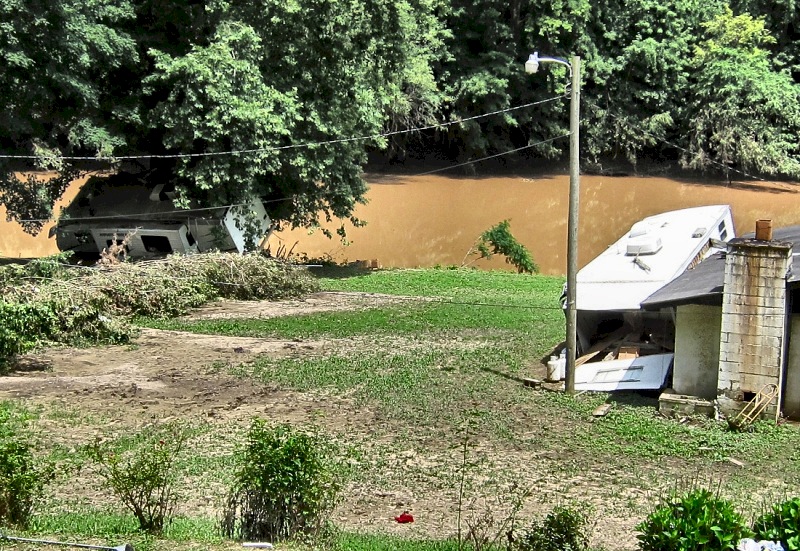 Clay County was hit hard also, especially downtown Clay. Along the Elk River Road, famous for it's camps, many were destroyed, and camping trailers flushed down the river as these two. Many nice homes were also along this stretch and suffered damage. The lucky ones only had tons of rocks covering their yards after washing off the hillsides.