TRUSLOW STREET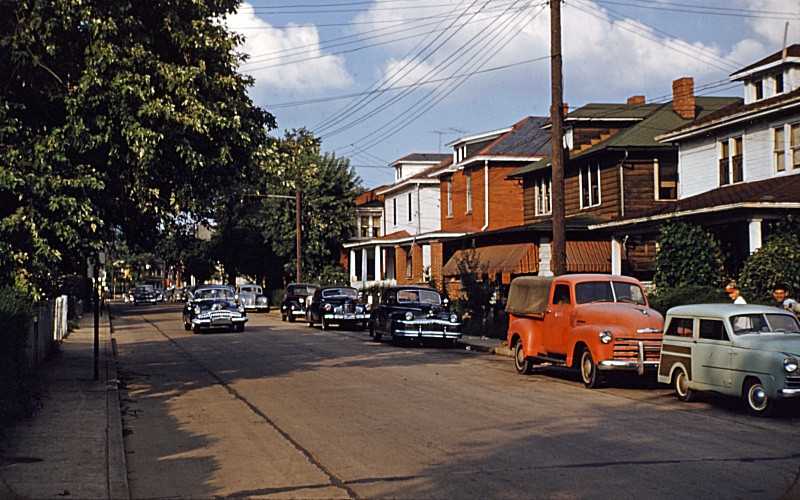 This is looking North on Truslow. What's in this very spot today?
This...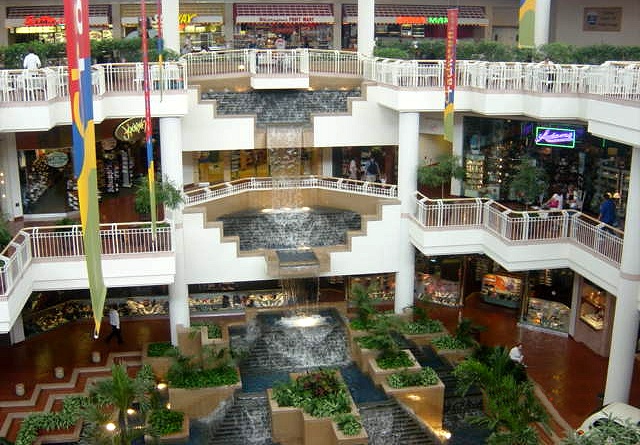 Charleston Town Center Mall Center Court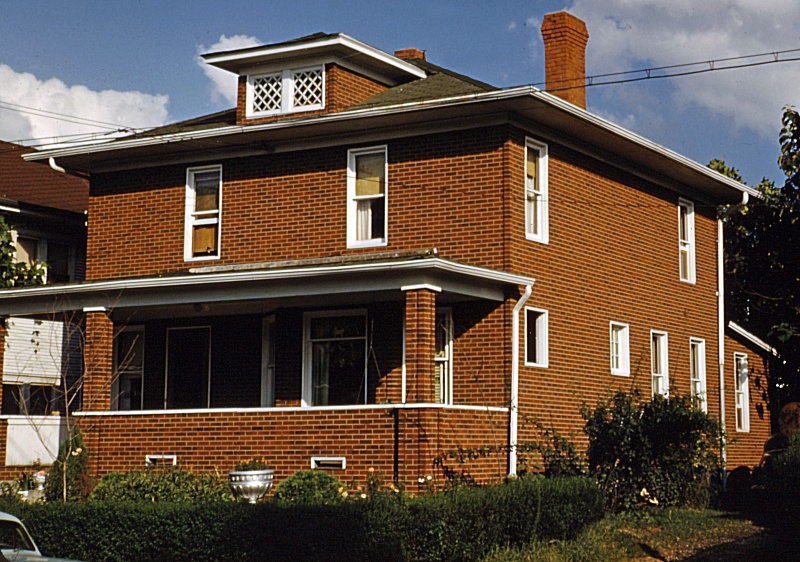 A typical house, in a typical nice neighborhood on Truslow Steet.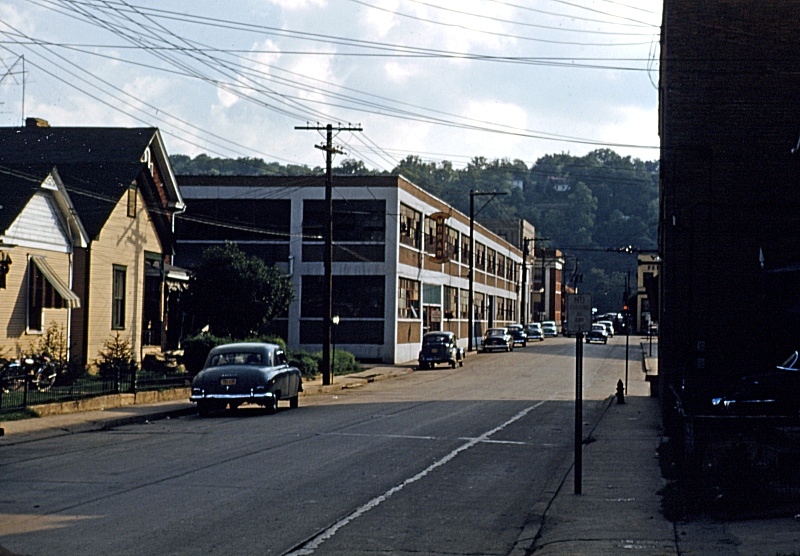 You're looking South on Truslow Street. That's the old Chrysler dealership to the left, and you can just see the corner of the old Young's Hardware store (yellow building) on the right, that sat on Virginia Street. See the fireplug? That's just off Quarrier Street, (once called Brown Street) and it ended at that corner.

Foehr Estate photos courtesy of Steve Fox