BOB PHILLIPS DRIVE IN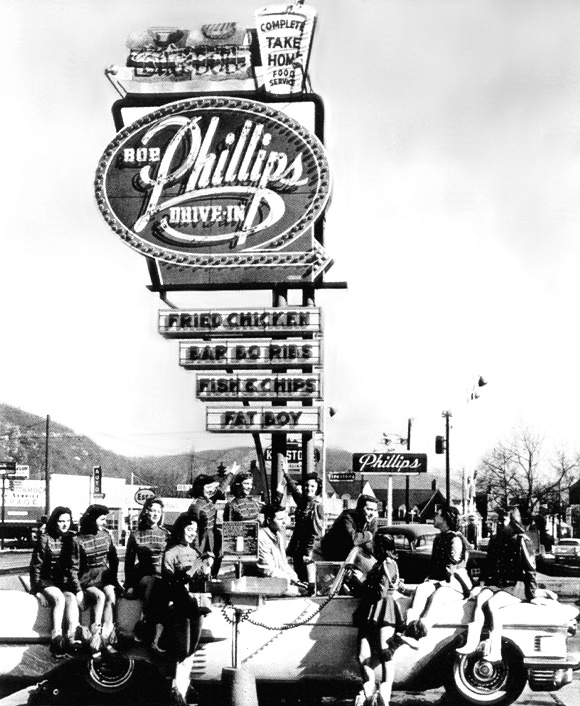 This Bob Phillips Drive In was located at 3811 MacCorkle Ave., close to where the Rite Aid/Jiffy Lube is today. In this photo you can see the 39th street corner. The photo was taken in 1957 with the Stonewall High Majorettes. By the way, many years ago that property was an old Indian burial mound. Bob Phillips started in 1941 and was the Shoneys of it's day.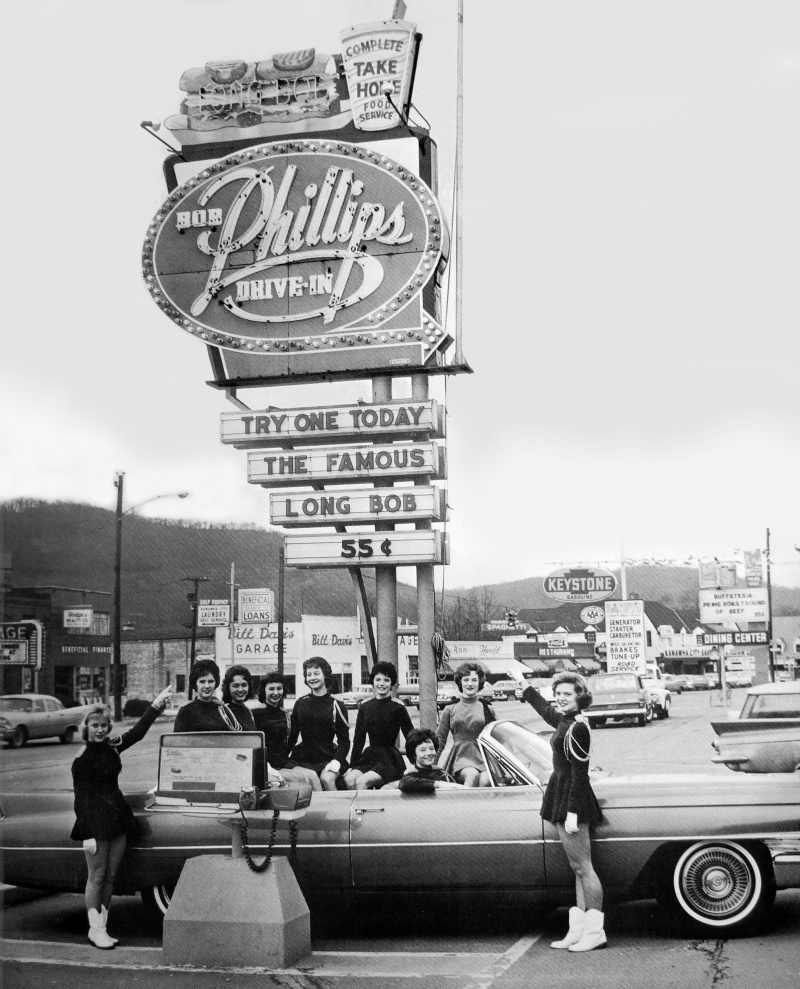 Here's a great shot of the SJHS Majorettes in 1963
You can just make out the Village Theater on the left.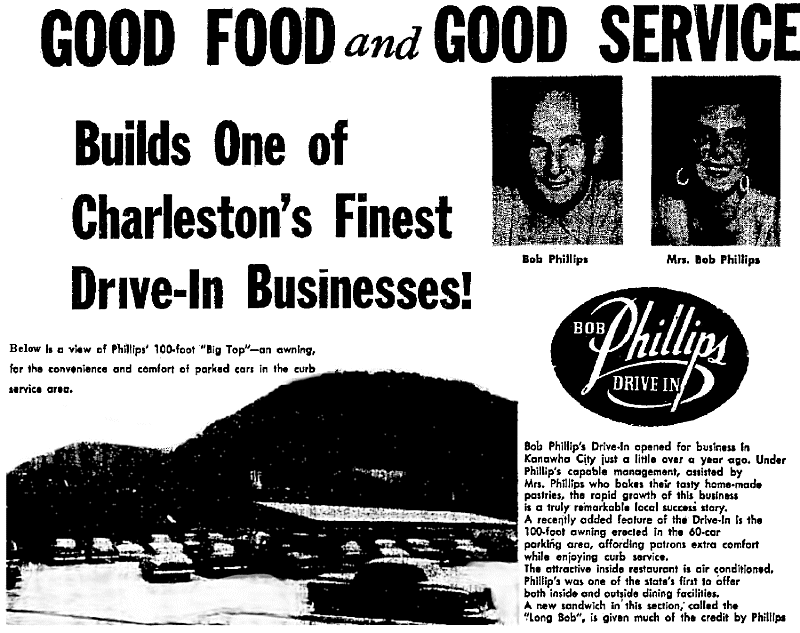 Ad, Friday Aug 14, 1953