Misc Photos From The 50s
North Summers Street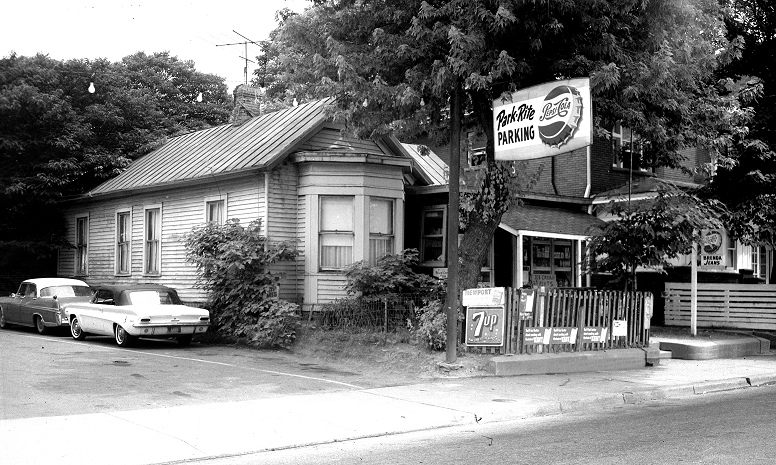 North end of Summers St. just beyond Washington St. This was across the alley that ran behind Montgomery Wards. Below, you see the house that was to the left of the photo above: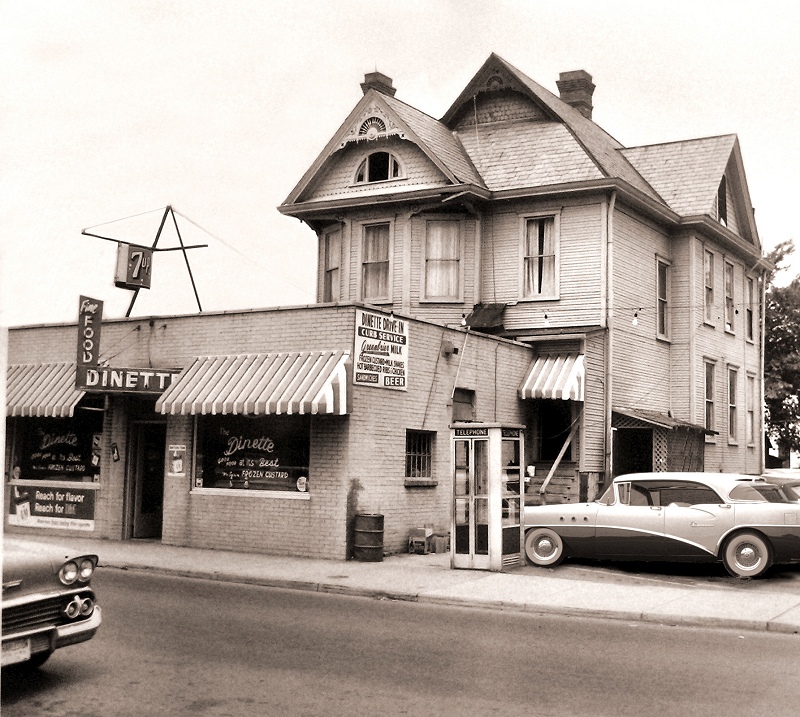 This was the Stanley family home on Summers Street. Spyro Stanley would go-on to become Charleston's parking lot king, among other businesses he owned. He first operated the "Dinette" in 1957.

Photo courtesy of Ray Griffith




TODAY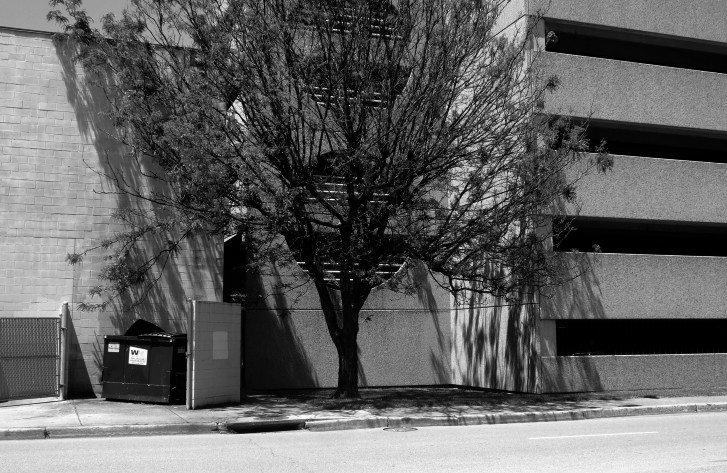 Charleston & St Francis parkings buildings
---
North Brooks Street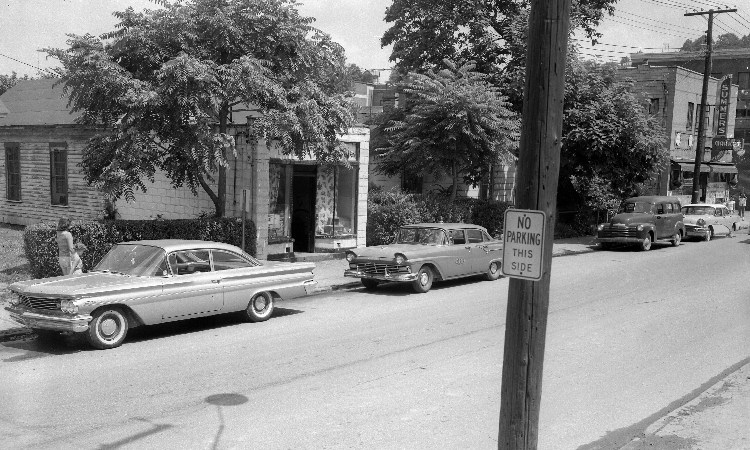 North end of Brooks St. in the early 60s. Summers Market is on the right (Would later become the Grand Palace) and Smith Street is further to the right out of frame. This entire area is now owned by the Kanawha County Ambulance Authority, and is directly across from Appalachian Power Park.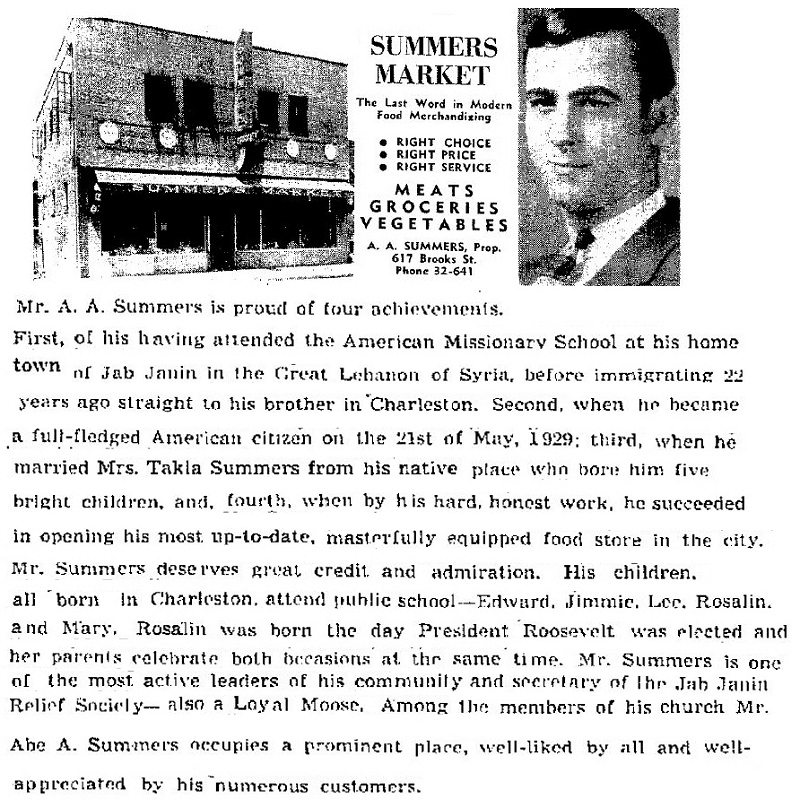 TODAY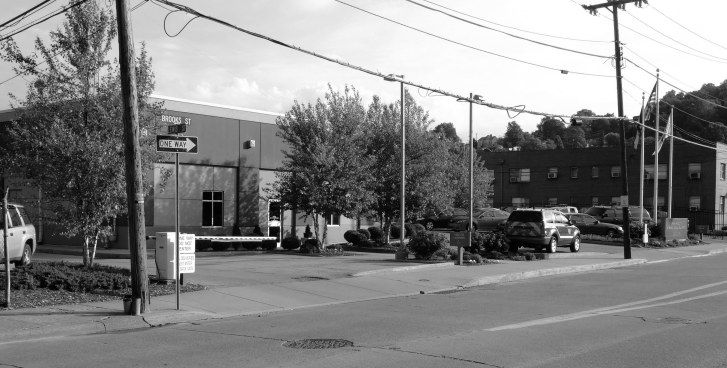 ---
Lee Street Near Fruth School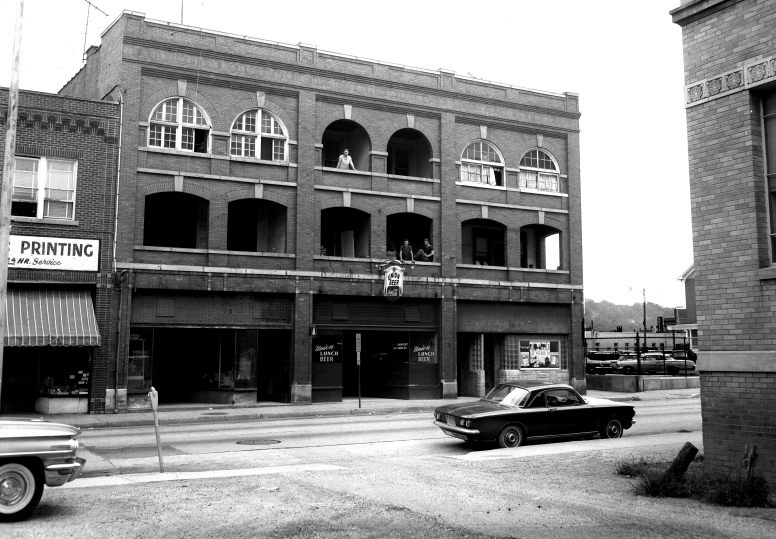 This photo was taken in the early 60s on Lee Street. That's the old Fruth School on the right. Today it's a parking lot and this old apartment building has made way for a Bank. Through the parking lot also on the right you can see the top of Lucenti's Boat Sales that sat on Washington Street where another bank building now stands. Let's blow this photo up and take a closer look......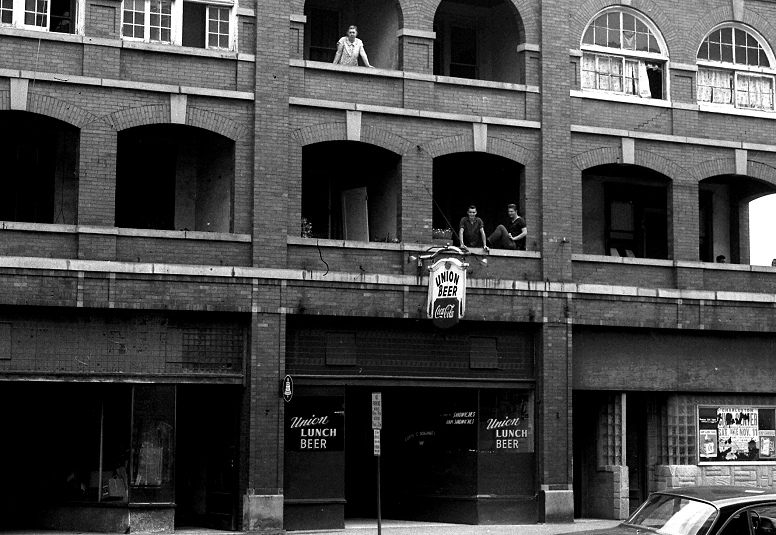 Ahhh... the good old days when you could have a beer joint right across the street from a school. Heck, at Thomas Jefferson Jr High, and Charleston High School, all the kids went to one of the several beer joints for lunch! I'm sure that same could be said for many schools back then. The poster in the window to the right is advertising something going on at the new Civic Center on Nov 11th. The guys on the porch appear to be typical late 50s teens that are enjoying having their picture taken.
TODAY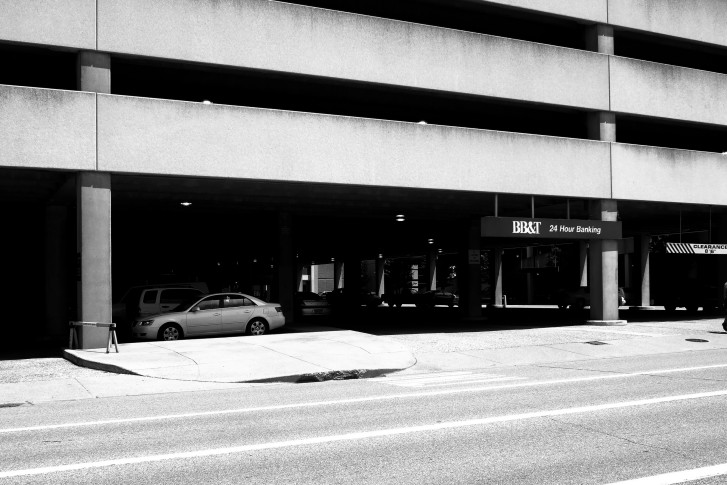 ---
511 Washington Street W.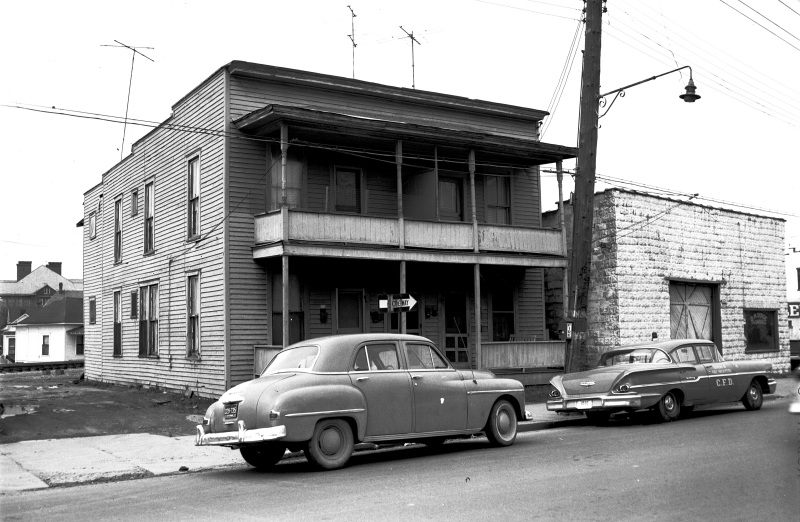 This photo was taken on Washington Street West at Greendale. The auto shop on the right was R.M Dodge Garage, a pretty well known garage. Look closely and you will see the top of Lincoln Elementary School in the left corner.
TODAY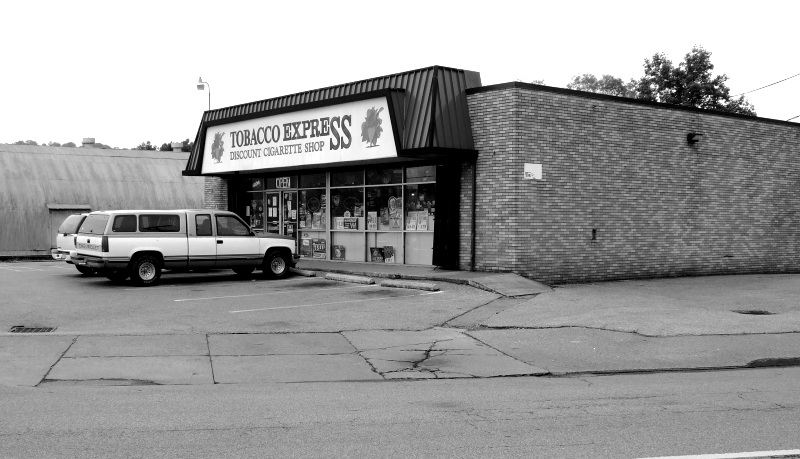 The buildings in the first photo would have sat just to the middle and rear of this building.
SEE PAGE TWO OF MISC PHOTOS BY CLICKING