Kelly Axe - True Temper
The Kelly Axe and Tool Company, at one time the largest ax manufacturer in the world, operated in Charleston for nearly 80 years. Founder William C. Kelly (1849–1933) began making axes in Kentucky in 1874 and later moved operations to Indiana. Drawn to Charleston by the area's transportation facilities and abundant natural gas, Kelly Axe acquired a 41-acre site extending west from Patrick Street in 1904, and constructed a factory complex that included about 50 buildings. The manufacture of scythes began in 1905, and ax production started thereafter. Kelly ran 24 hours a day, employing 700 men and producing 40,000 finished tools a day.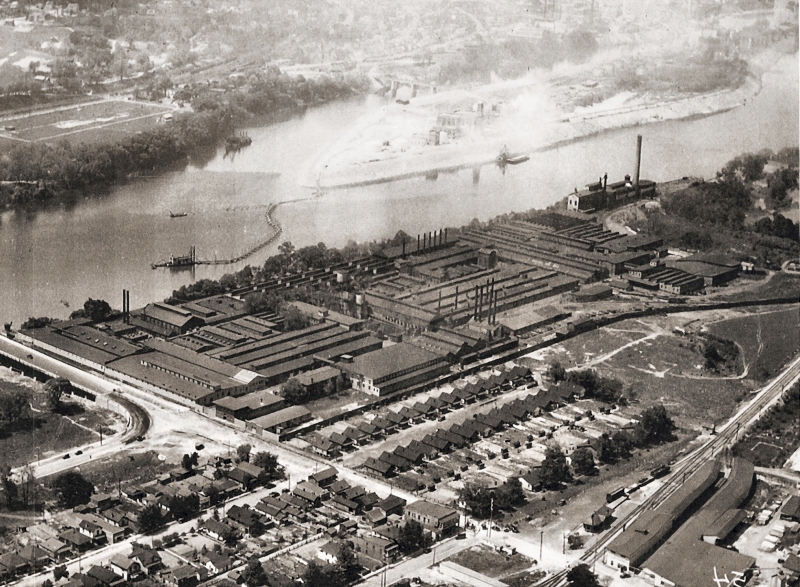 Kelly Axe facing Patrick Street. The new Patrick Street Bridge is in place at this time, so the photo is in 1931 or 32.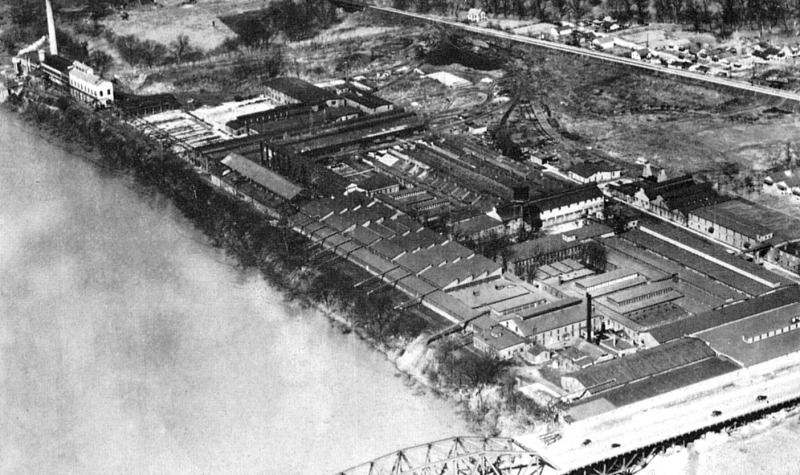 At the time of this photo, the plant was known as Kelly Axe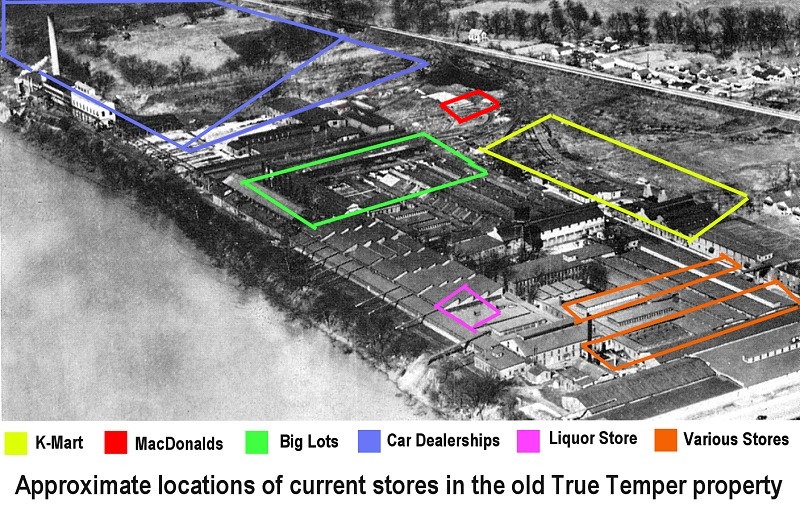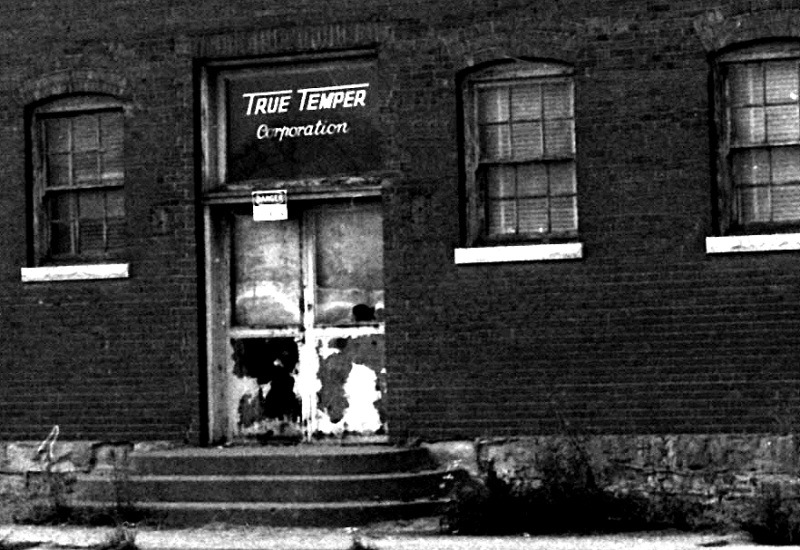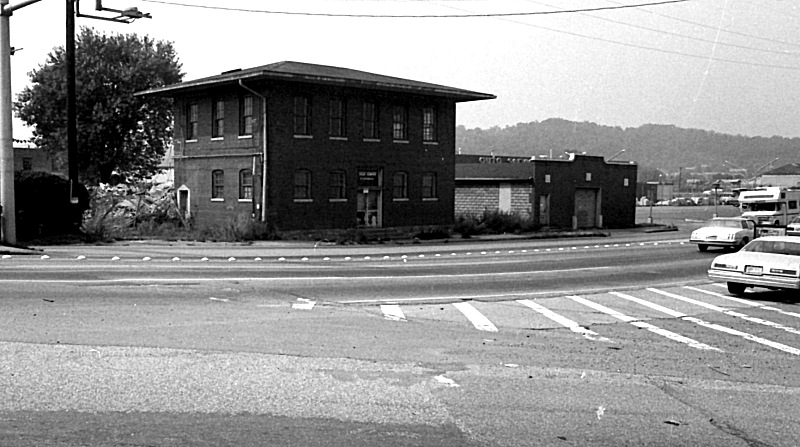 At the time of these photos, the plant has shut down and K-Mart and MacDonalds have already been built.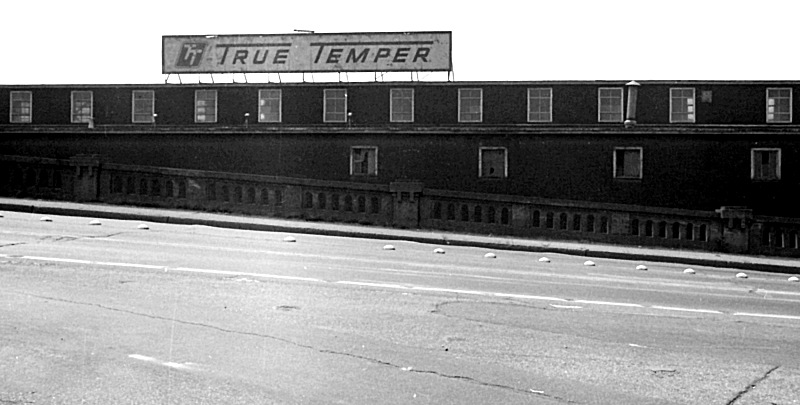 From Patrick Street Bridge.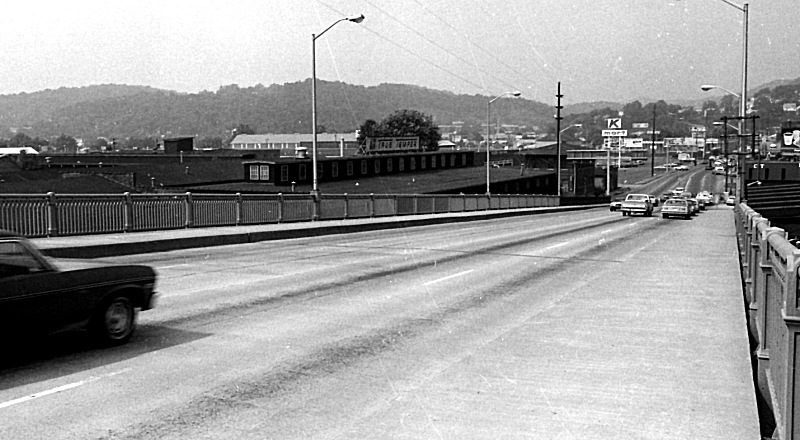 View from Patrick Street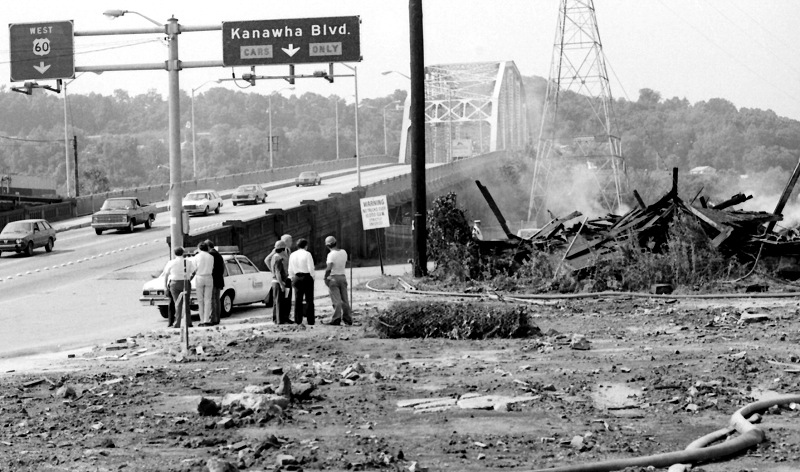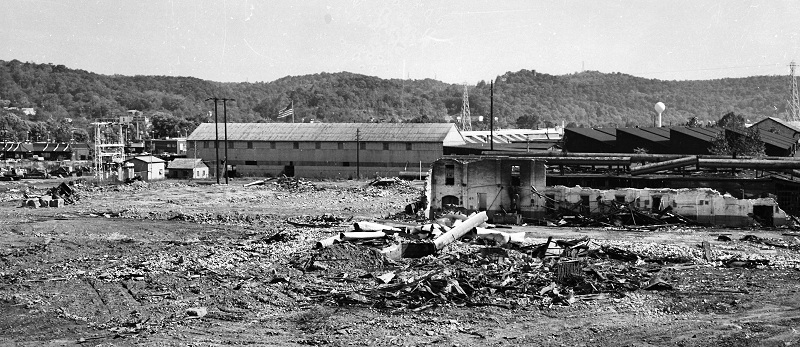 In this photo you can see MacDonalds on the left.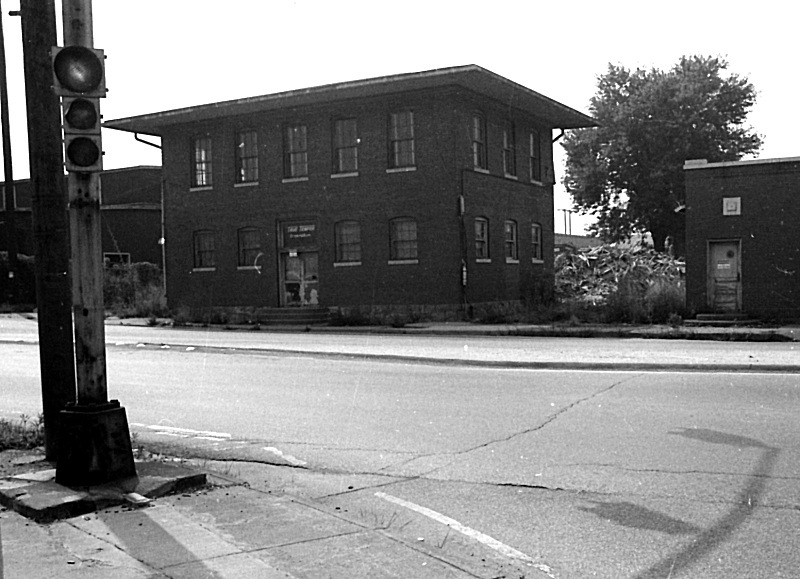 Patrick Street as you're about to turn onto the bridge.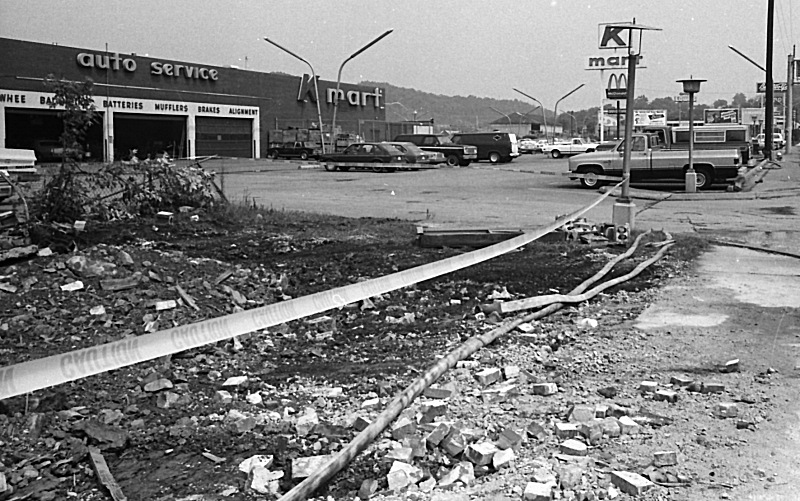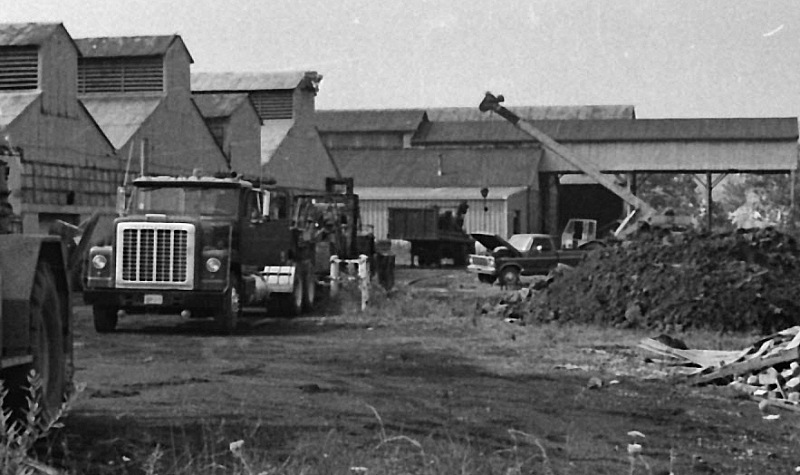 In 1930 The American Fork & Hoe Company bought the Kelly Axe & Tool Co.
The facilities, equipment, and rights to everything owned by the Kelly Axe Mfg. Co. were transferred to the American Fork & Hoe Co.
The American Fork & Hoe Co. operated their axe division under the name of the Kelly Axe & Tool Works. In 1949 the American Fork & Hoe Co. became known as True Temper and they reincorporated under that name.
The company remained in Charleston, and continued there until 1980 when they moved the headquarters to Cleveland, Ohio. In 1987 True Temper sold Kelly to Barco Industries of Pennsylvania.
Photos courtesy of Daniel Davidson And Ames True Temper