Misc Kanawha City Photos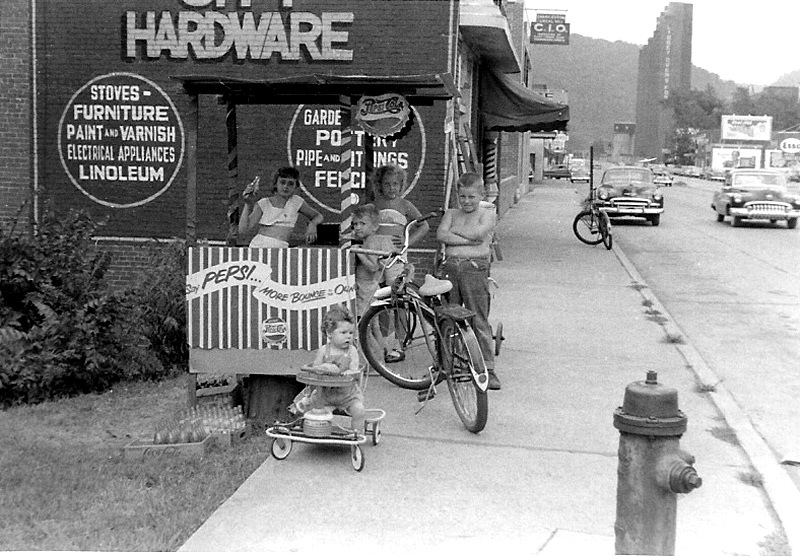 When kids learned at an early age to stay out of traffic. The kids are in front of Gay's Hardware at the corner of 55th street and McCorkle Ave. Sherry Watson Murray is in the stroller. Probably Summer of 1953. Photo courtesy of Steve Murray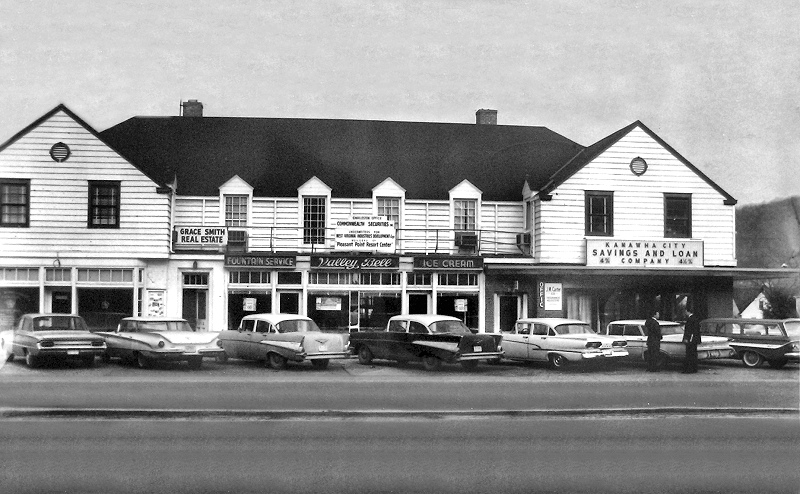 This building at 40th and MacCorkle housed several businesses, including a Valley Bell Dairy store in the 50s.
Today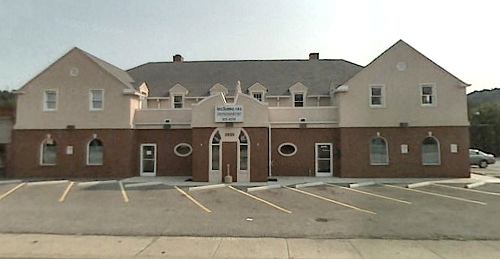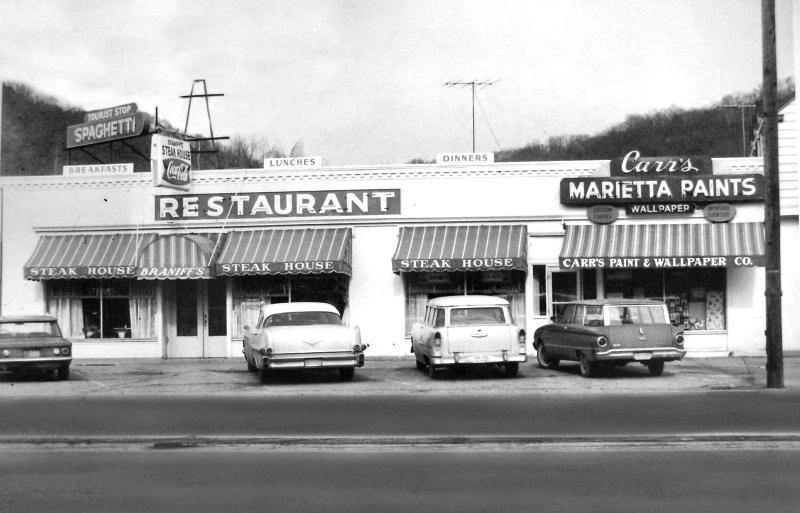 Braniffs Steak House operated in Kanawha City from the mid 50s to the early 60s. They were next to the "Valley Bell" building in the second picture above.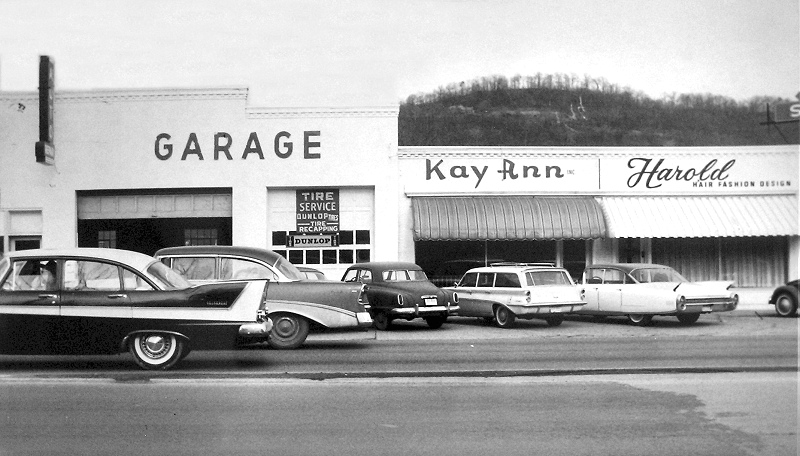 This garage would later become Village Auto Sales
Today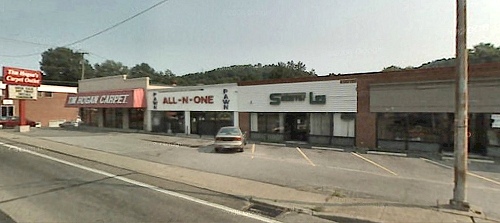 Kanawha City Heck's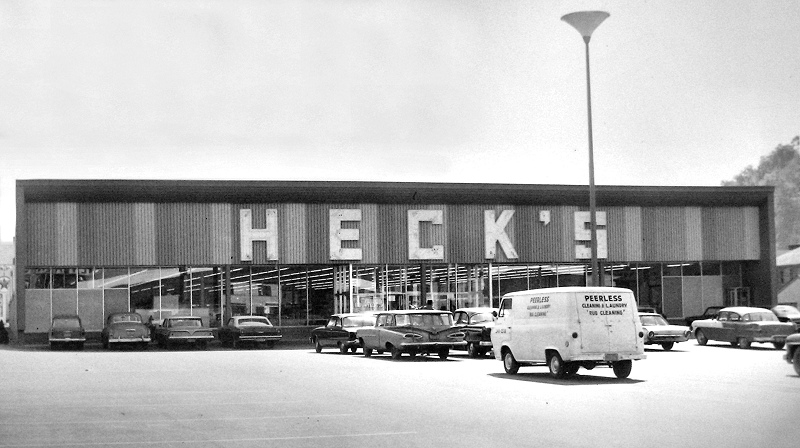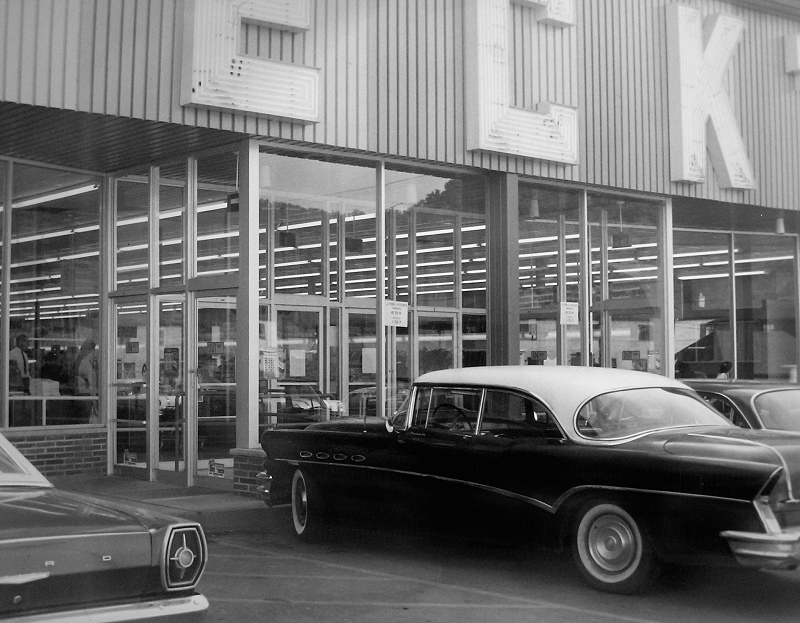 The Candle Lite Club... and briefly the Polynesian Restaurant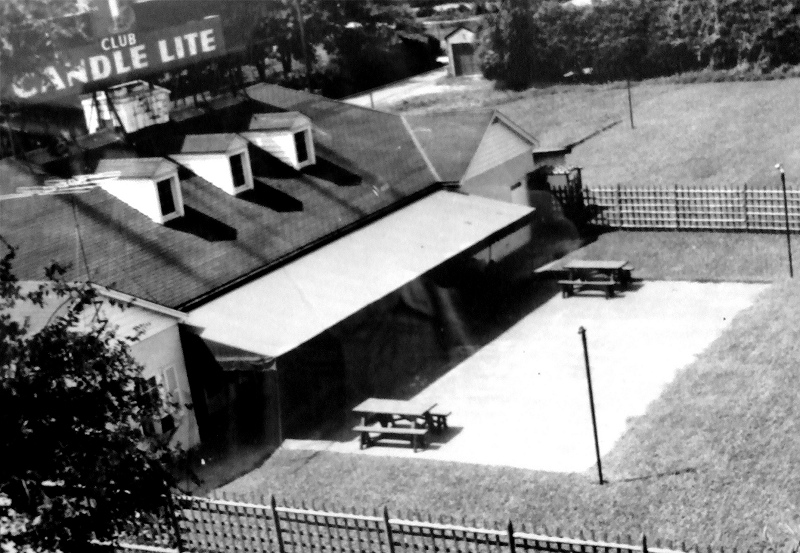 The Candle Lite Club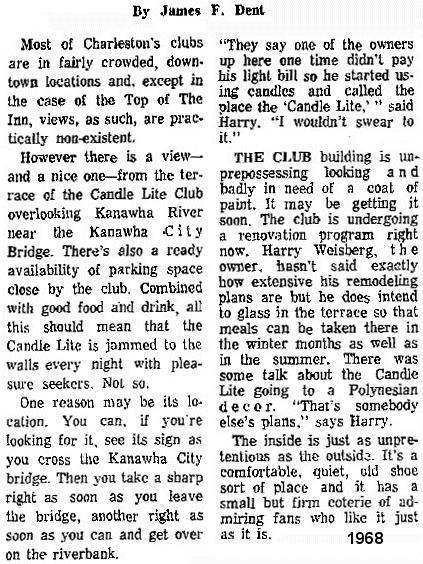 But then.....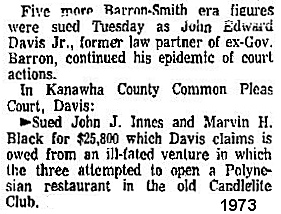 Several photos on this page courtesy of Ray Griffith