HODO'S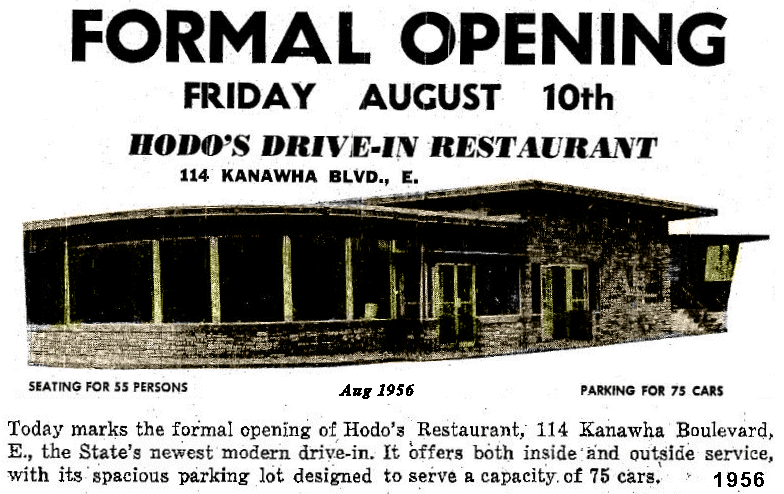 HODO'S opened in Aug of 1956. If this building looks familiar to you it's because after HODO'S closed, this became Shoneys Drive In at 114 Kanawha Blvd E.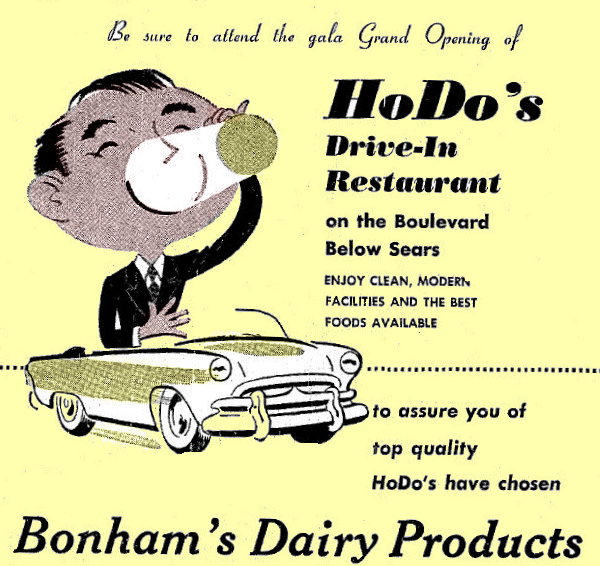 .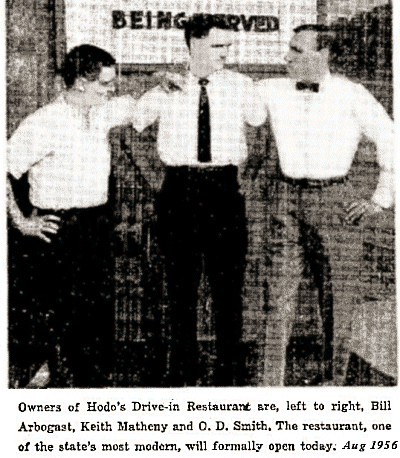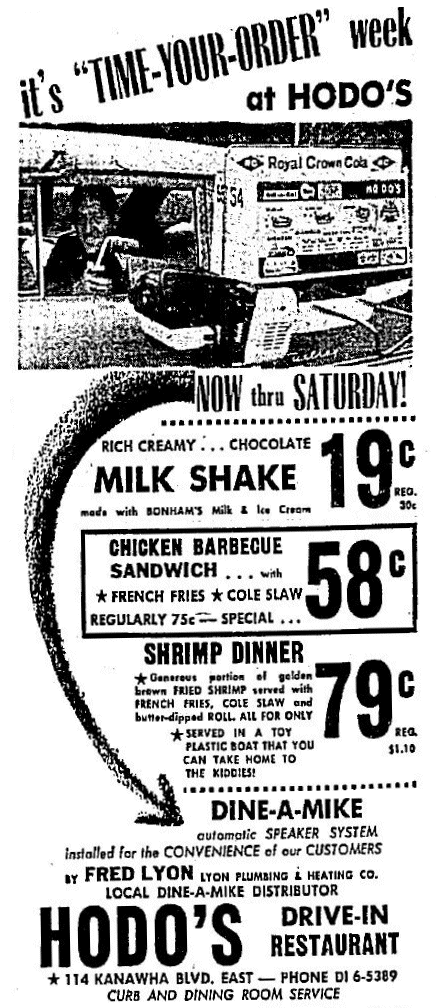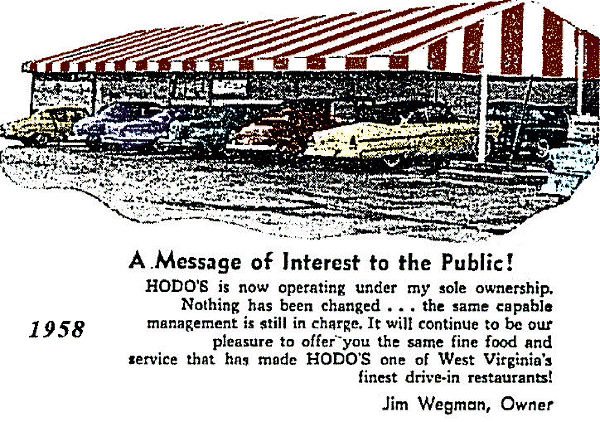 Two years later, Jim Wegman took ownership of HODO'S.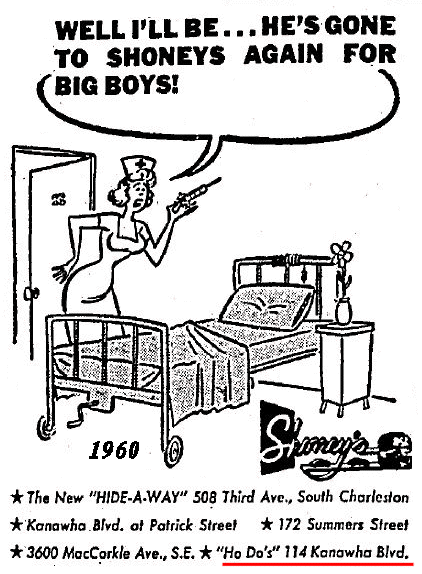 After Shoney's became the new owner, their ads reminded folks that HoDo's was now Shoneys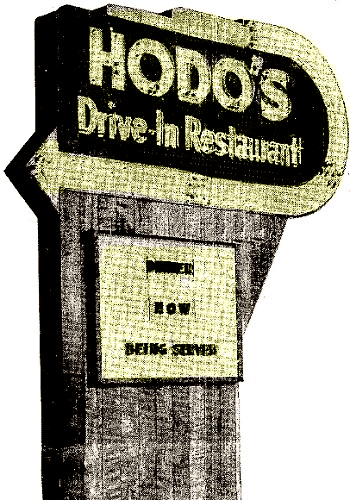 Newspaper ads from the Charleston Gazette and Daily Mail.