THE CHARLESTON CRIME OF THE CENTURY

On Friday night, Aug 21st 1953, one of Charleston's most prominent citizens was murdered in her home. Juliet Clark, owner of The Charleston Daily Mail and widow of previous owner W.E. Clark was laid to rest without her killer being discovered. To this day, no leads of any substance have ever turned up. The article below reads like many famous murder mysteries....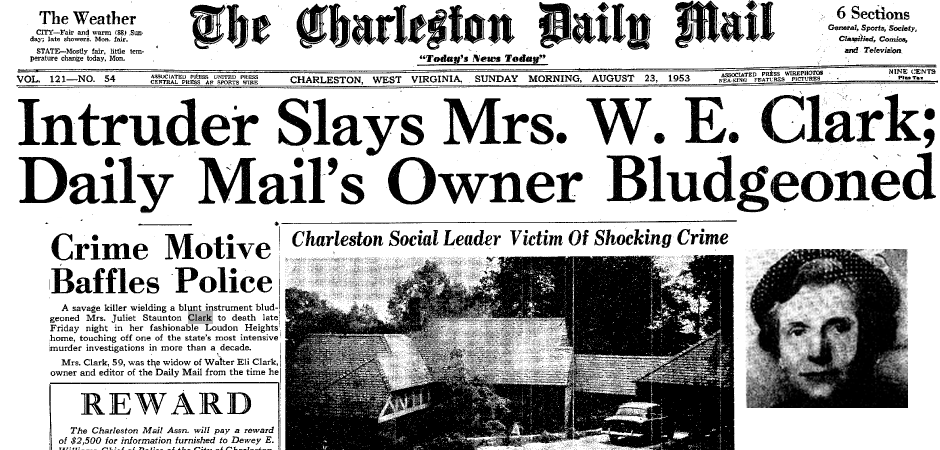 This article came out on the one year anniversary of her death...

By 1955, the reward was withdrawn.....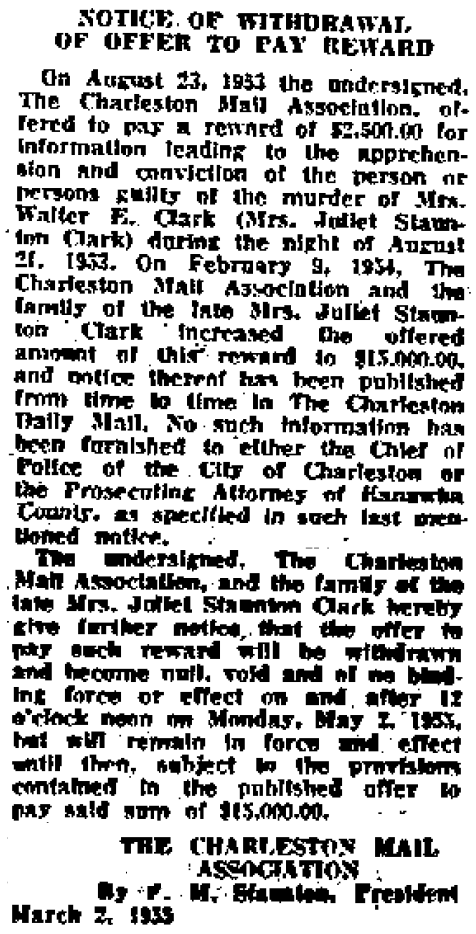 I wondered what happened to the child in the story, and as things can turn from
bad to worse... it did. This must have been a devastating time for the family...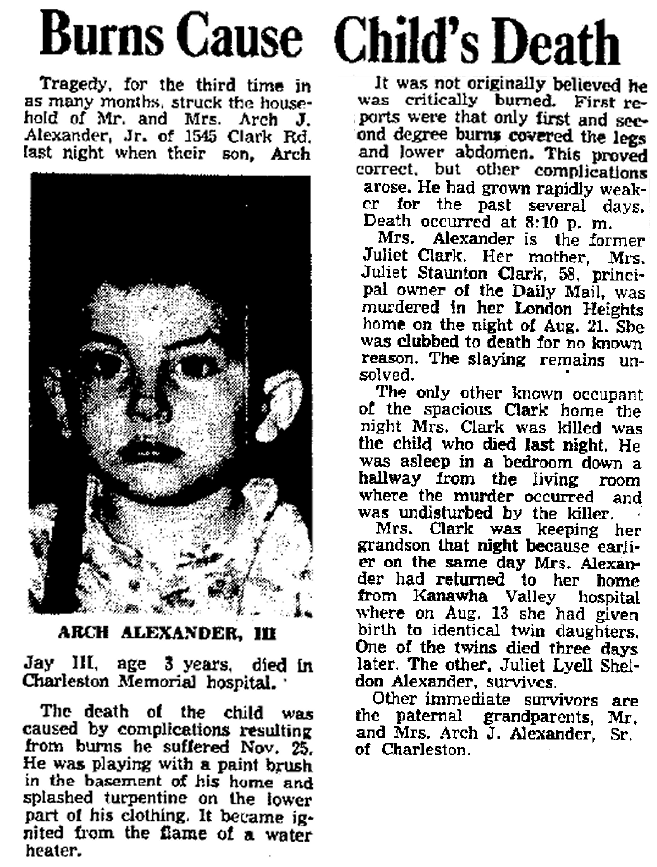 Articles above by The Daily Mail