The Collapse Of The Capitol Restaurant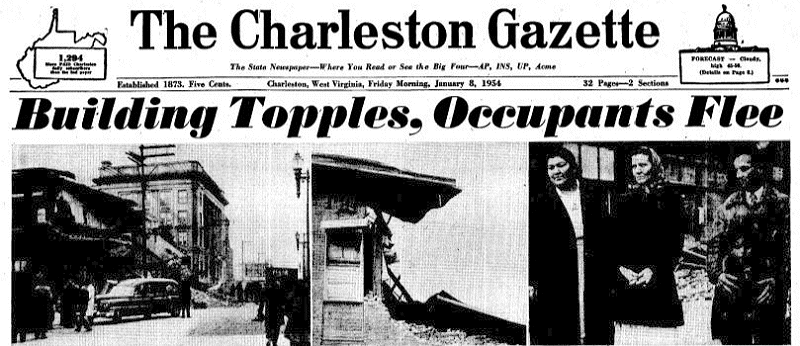 On Jan. 7, 1954 the power company was removing overhead power lines all over the city and burying them in the ground. At the corner of Virginia and Alderson, (now Laidley) stood the 75 year old brick building that housed the Capitol Restaurant. A trench was dug on the Virginia Street side of the building which apparently weakened the old foundation, and the building partially collapsed.

These photos however are not so much about the collapse, but a view of the area that is rarely seen. These unpublished photos are interesting in their backgrounds alone.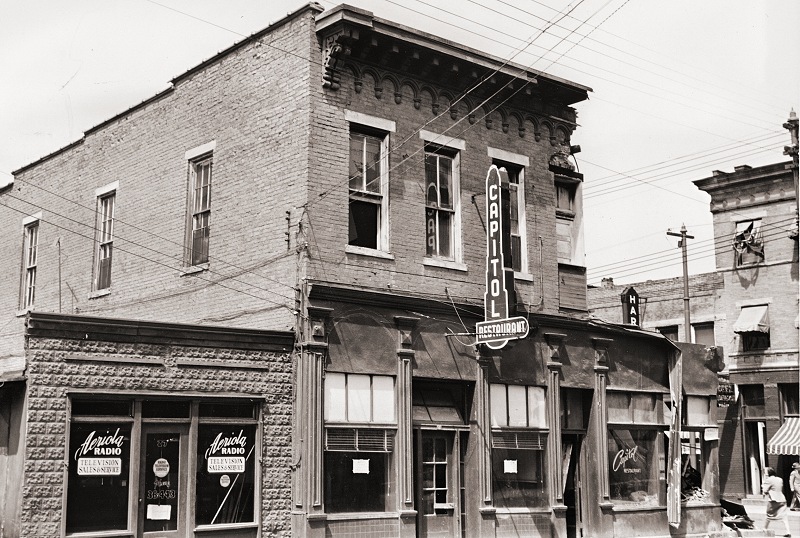 This is the Alderson Street side of the building. (now Laidley Street)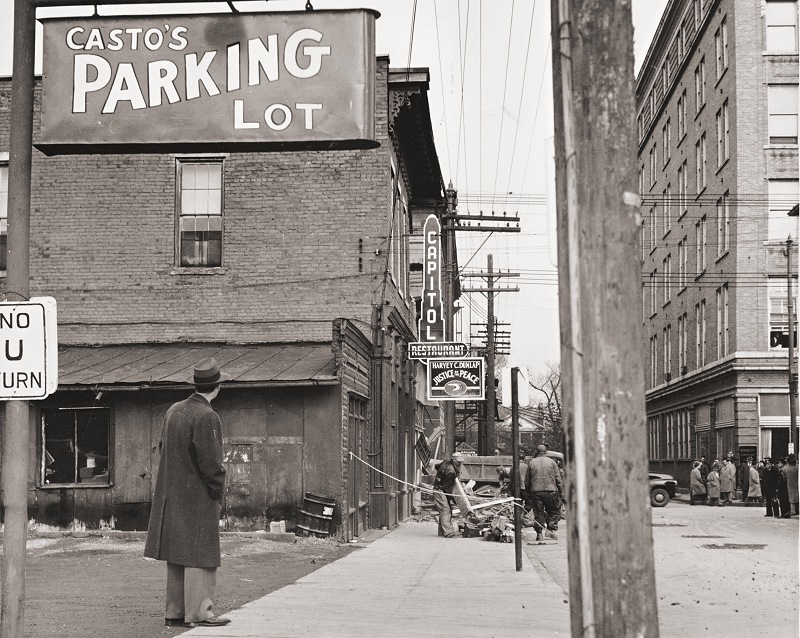 Looking down Alderson Street. That's Woodrums on the right. But notice the house in the background. Let's take a closer look....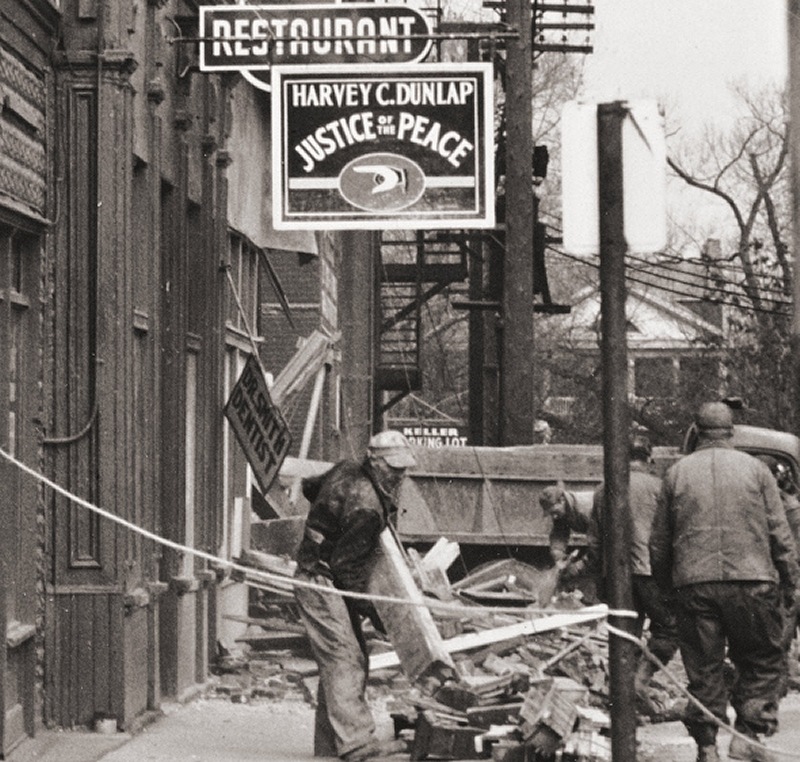 That house is the old "Brown Estate" which stood on Quarrier Street and prevented Alderson Street from meeting up with Laidley Street on the other side. The Brown property was the last large piece of private land in the city, and at one time was considered for a city park. When the home was removed, it paved the way for Alderson Street to connect to Laidley. Why the entire street was changed to Laidley Street is anyone's guess, but probably for the same reason that Laidley Field was named .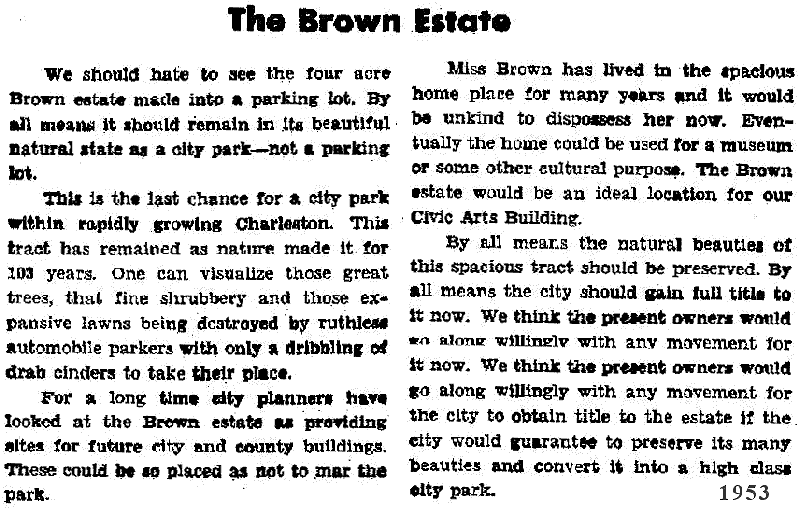 Meanwhile, back to the restaurant....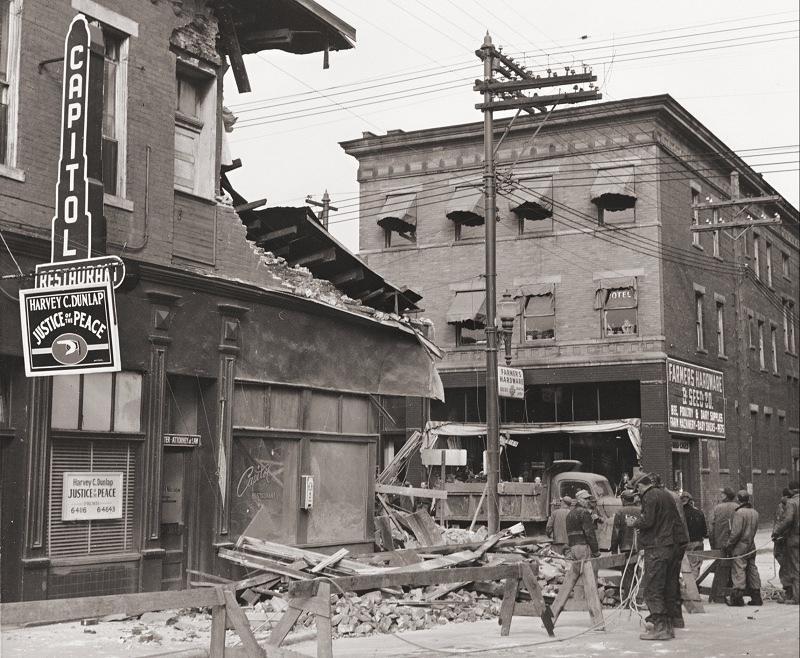 Another Alderson Street view shows the Farmers Hardware at 514 Virginia Street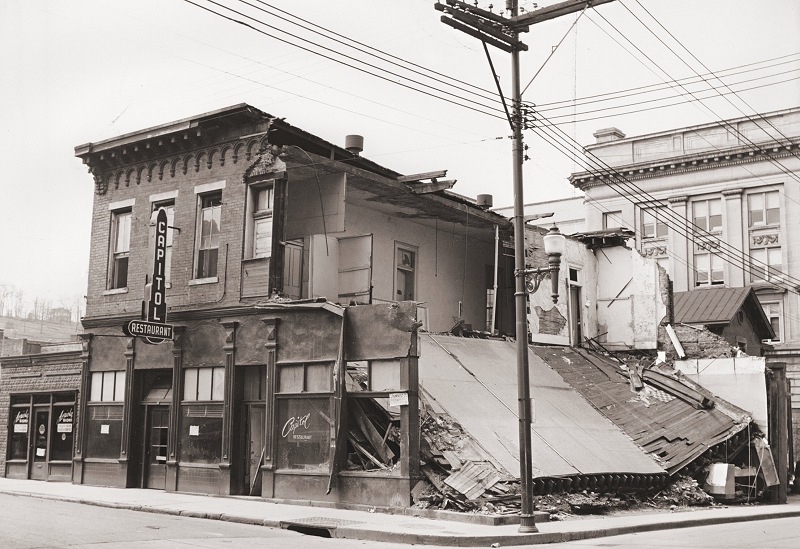 This corner view shows the City Hall on the right. Notice the old house there also.
Looking East on Virginia Street, we see Woodrums on the left, and among other things, the old Kanawha Hotel in the background. The Cooper Cafe was not connected to the Capitol Restaurant, but you can see the rubble and the trench in this photo.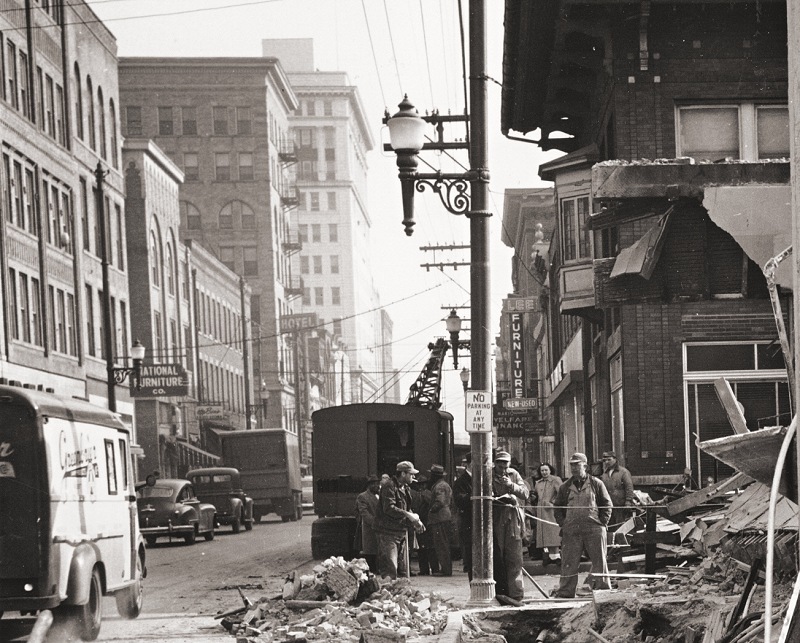 Taking a closer look at the same scene: Now we see the old bus depot that was on the corner of Alderson & Virginia, across from the Capitol Restaurant. You can see an older photo of the Greyhound Bus Depot HERE.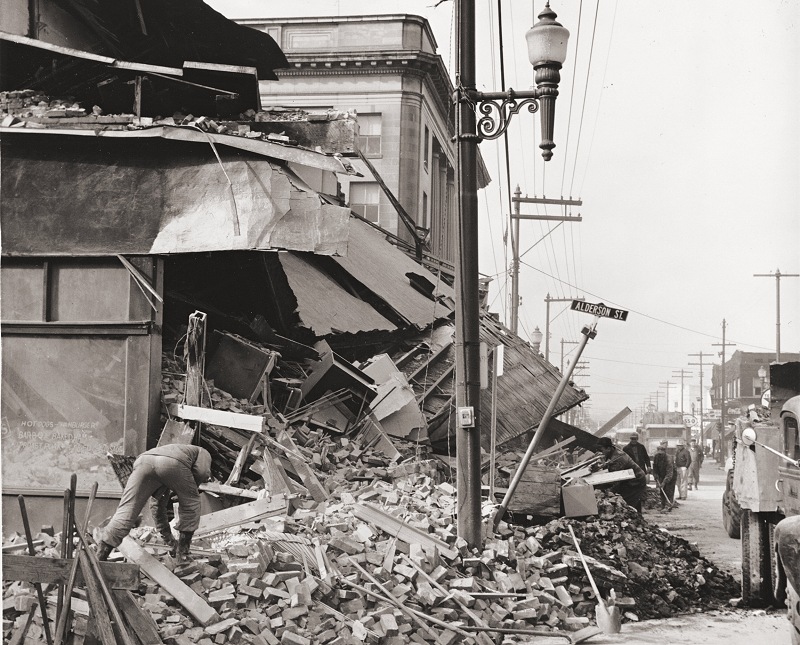 Looking in the opposite direction, You can barely see the Municipal Auditorium in the background.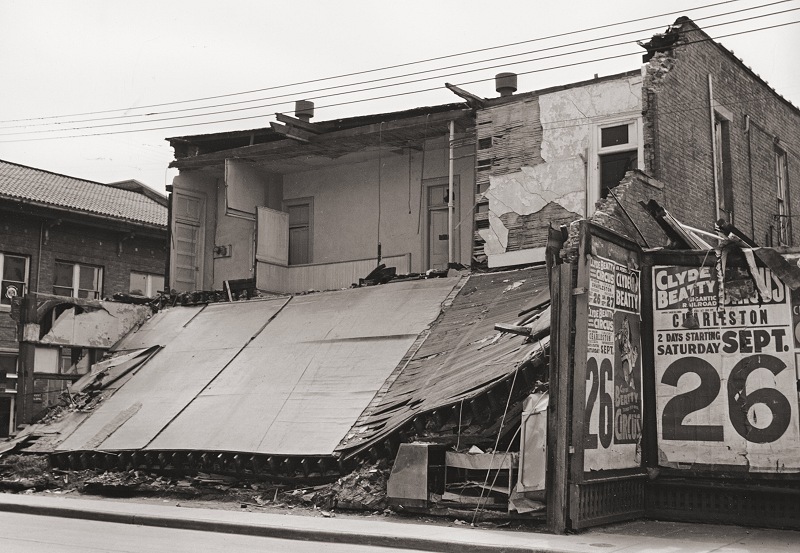 Last photo showing the wall collapse on the Virginia Street side.
Photos courtesy of AEP