CHARLESTON HIGH SCHOOL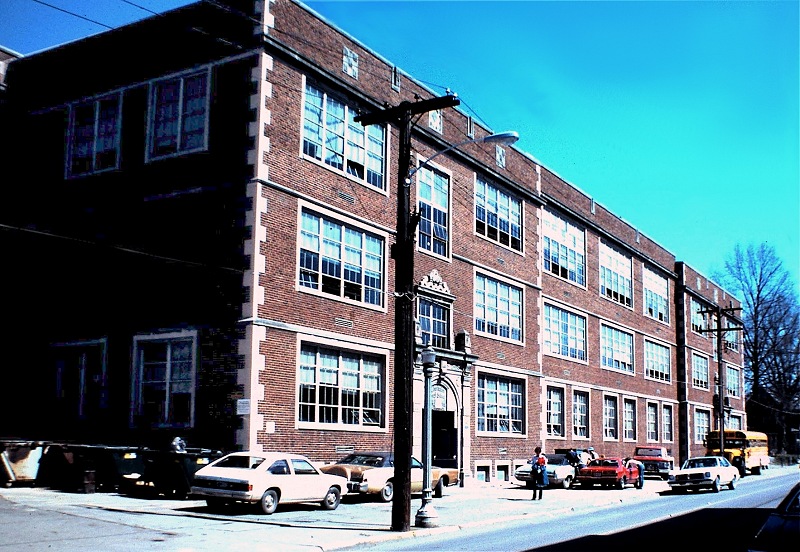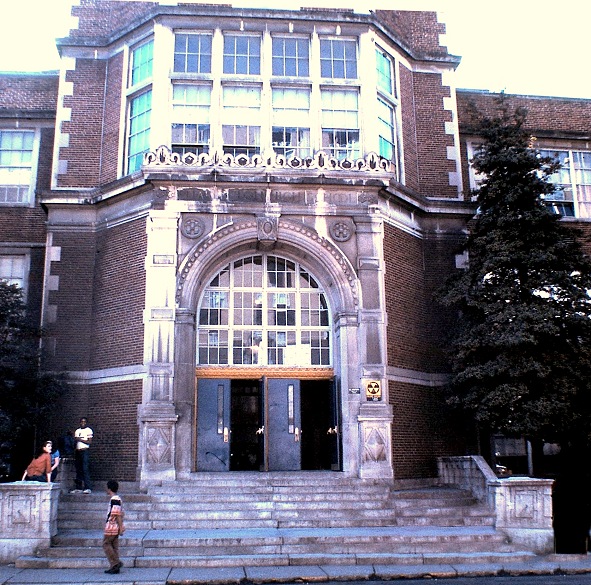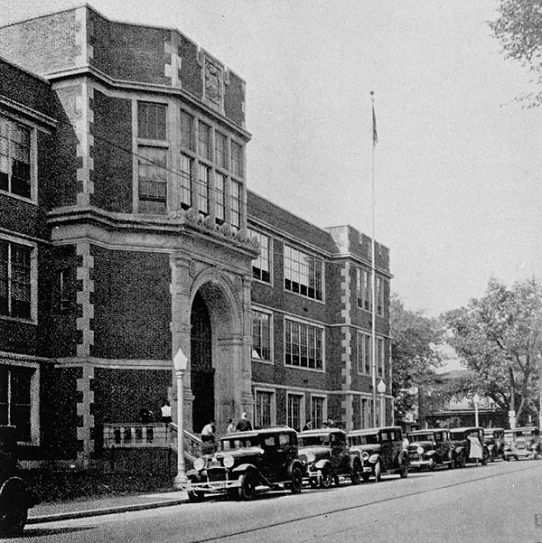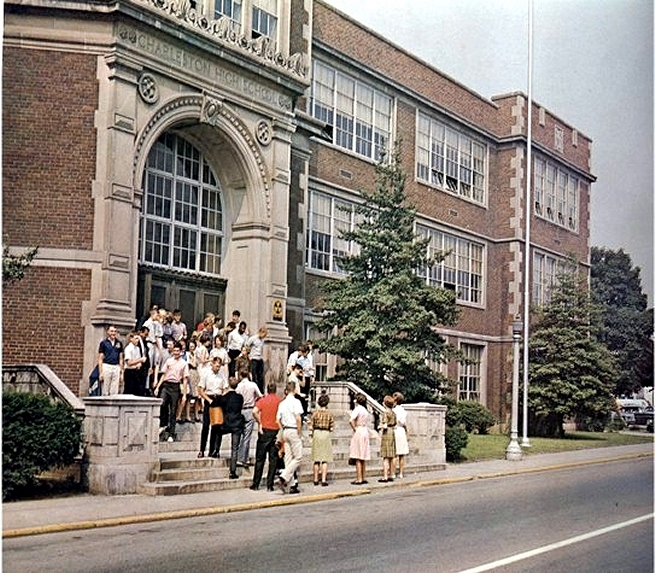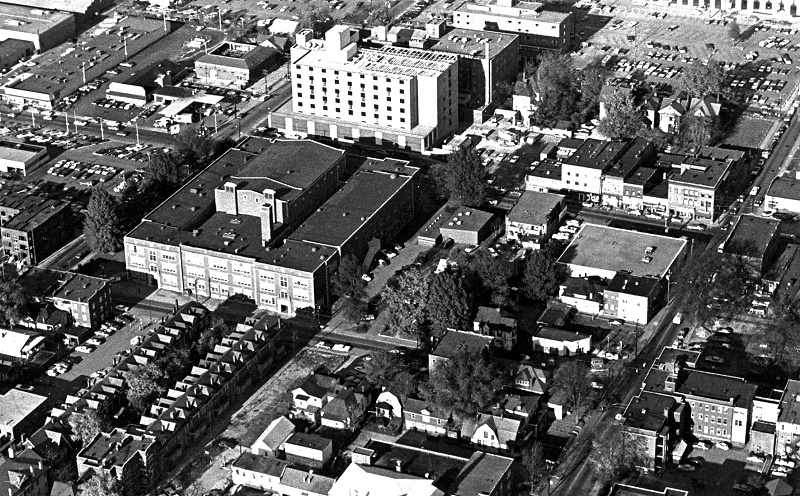 SEE A MUCH LARGER PICTURE HERE
Mid 70s photo showing the last time you'll see many of the features in this area. Of course, Charleston High is the large building center left. To the right of CHS is all the businesses that were dependent on CHS, like Koury's Sweet Shop and the Duchess Bakery. (I lived in that house directly behind it) In this photo many of the beer joints like "The Eagle" have already been torn down and a Rite-Aid built in their place. Rite-Aid would later move across Morris St.
In the lower right hand corner you can still see the old McMillan Hospital, and just the edge of the roof of Thomas Jefferson Jr. High. Missing now is the old A&W Root Beer drive-in that sat on the corner of Morris and Lewis. Charleston General hasn't expanded yet, and so there are still houses on Elm St. The corner of Morris and Lee is empty now. The Craik-Patton House has been moved from that area and the new Charleston Fire Dept Station #1 will soon be built. Baker Equipment is still on the corner of Washington and Morris, and it will soon make way for the nursing home.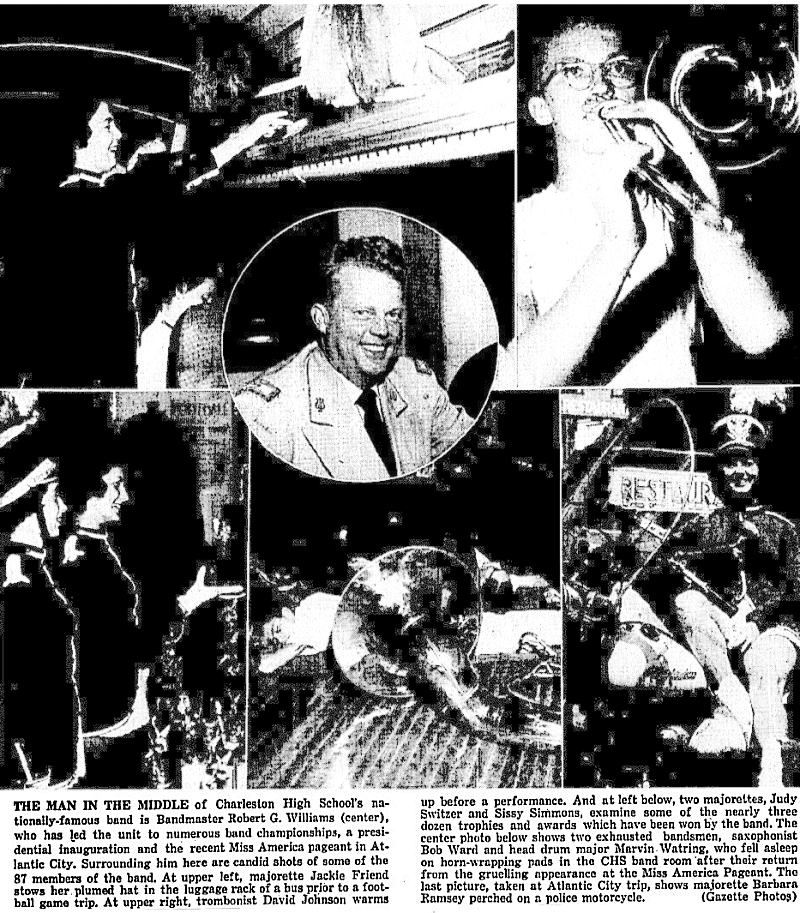 CHARLESTON HIGH SCHOOL CLASS OF 1963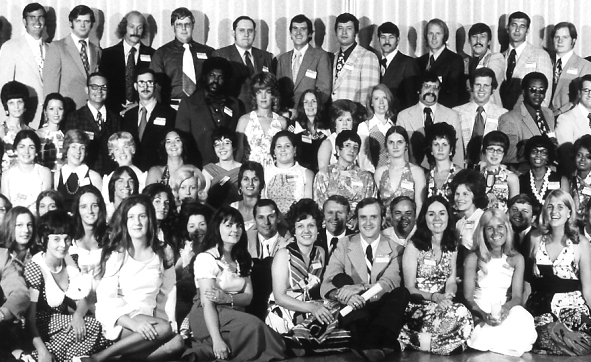 Click on the photo for the full image
CHARLESTON HIGH SCHOOL CLASS OF 1942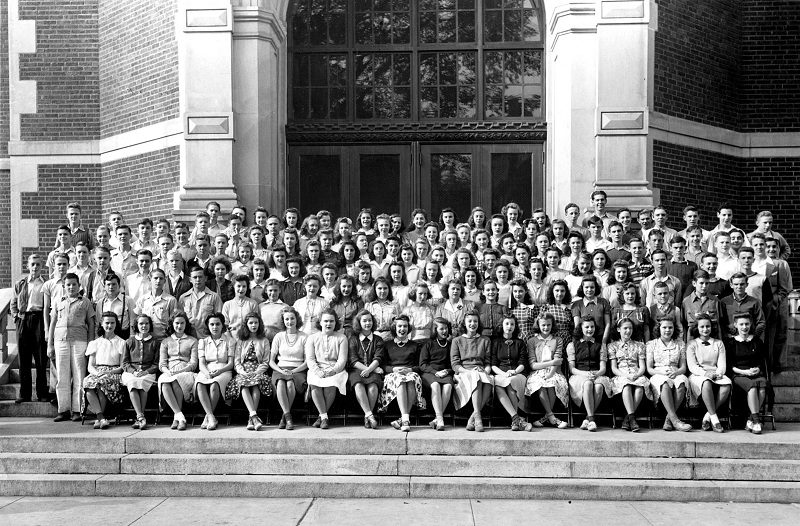 This photo was donated by my Aunt, who is the the first girl in the first row on the left. She is now 84 years old and is pretty sure this was taken in 1942 or 43. I'm also fairly certain that this is not the Senior class. There are some "movers & shakers" in this photo, and I will try to find them and post their names later. If you know anyone in this photo, I will be glad to post their names also.
CLICK HERE FOR A VERY LARGE PHOTO
Note: You may have to click on the photo after it loads to make it much larger
SEE CHARLESTON HIGH SCHOOL PAGE TWO HERE