Corridor G Near Oakwood Road Photos

Here are a few photos of Corridor G under construction in 1984. I am hoping to locate more photos, especially the Ferry Branch area, and also the Southridge area. In the meantime, here are some photos of the Oakwood Rd, Lucado, and Greenmeadow Roads area....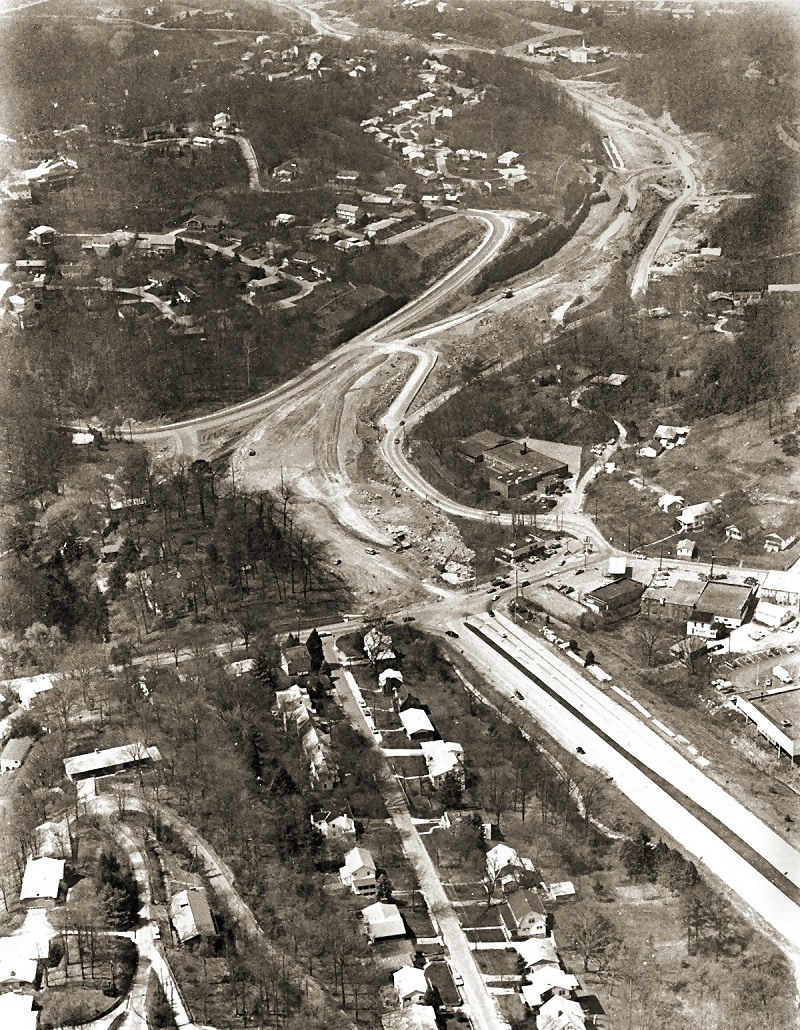 Intersection of Corridor G and Oakwood Road

In the foreground you see Oakwood Rd, Sherwood Road, and Alta Road.
See larger photo HERE
Today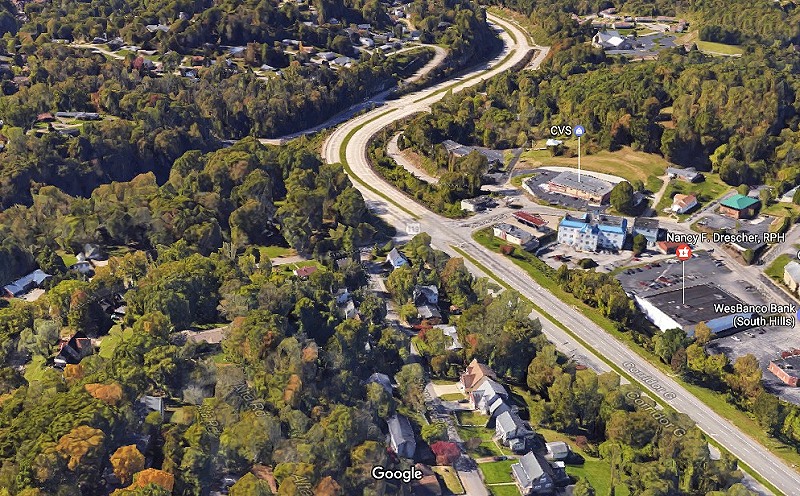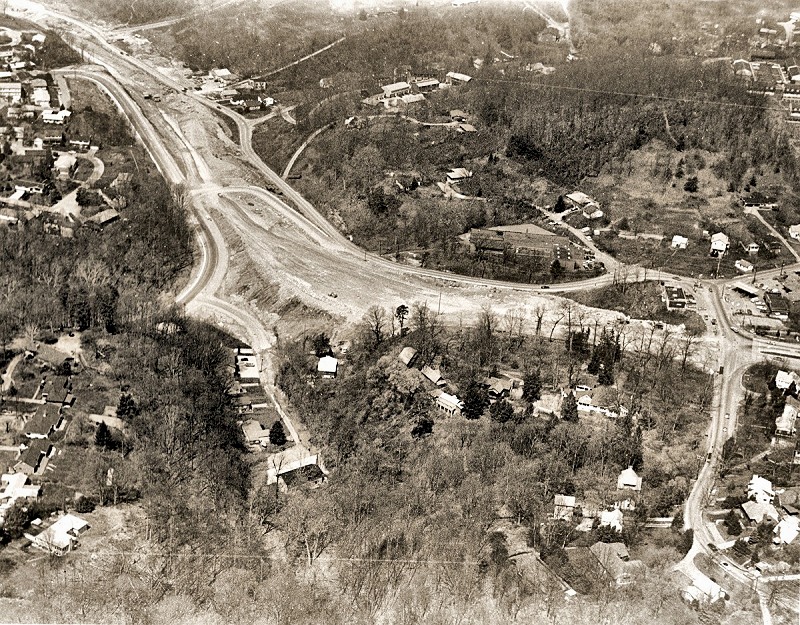 In this shot, Oakwood Rd is to the right, while Lucado Rd is to the left.
See larger photo HERE
Today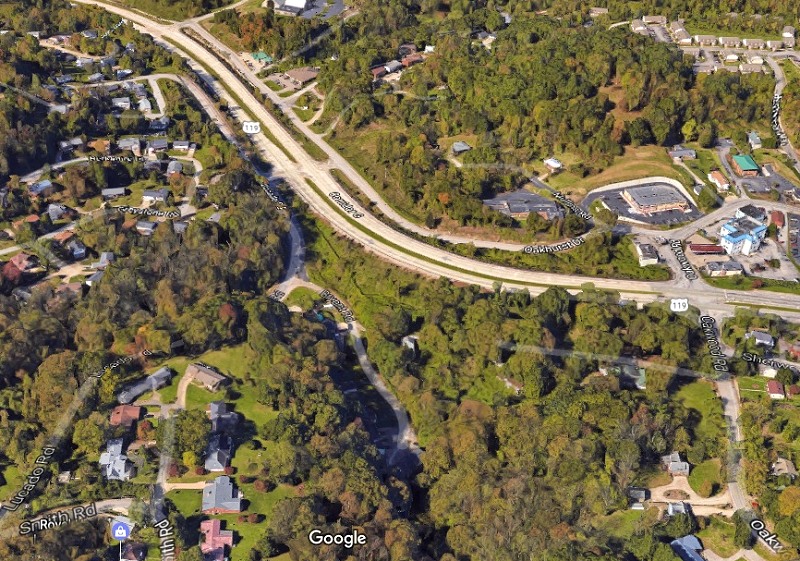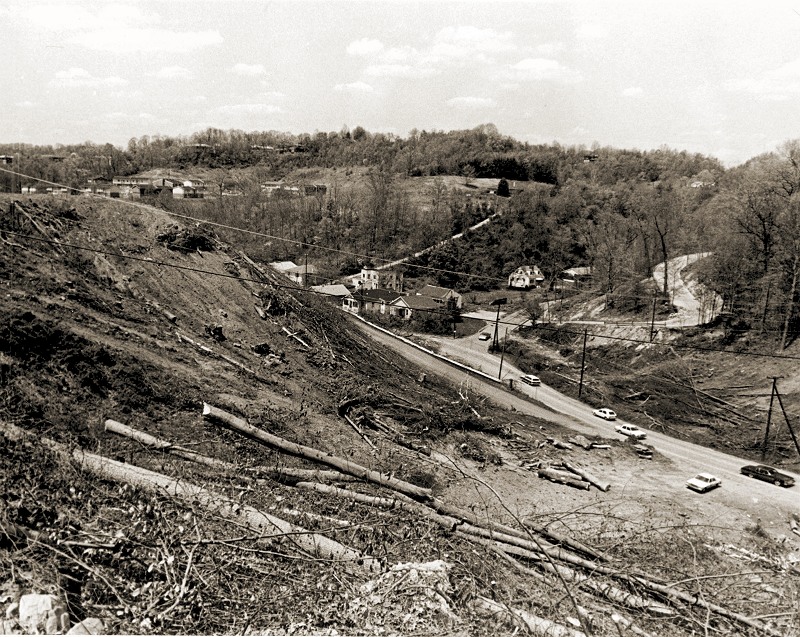 Oakhurst Rd and Greenmeadow Rd
See larger photo HERE

Today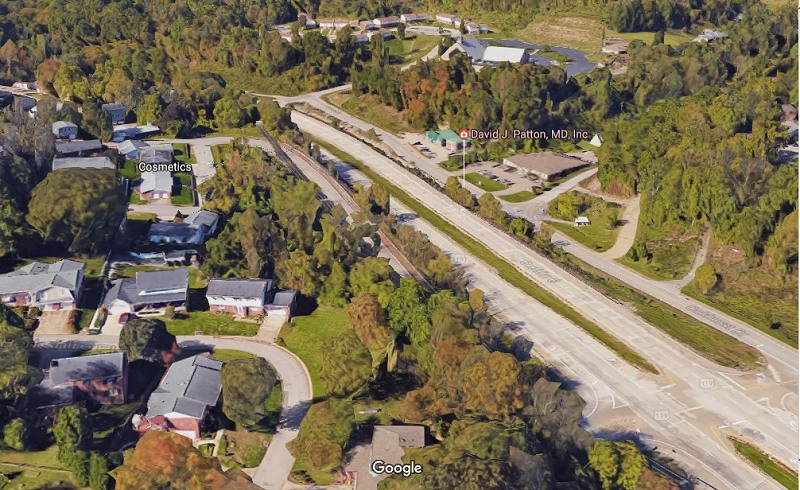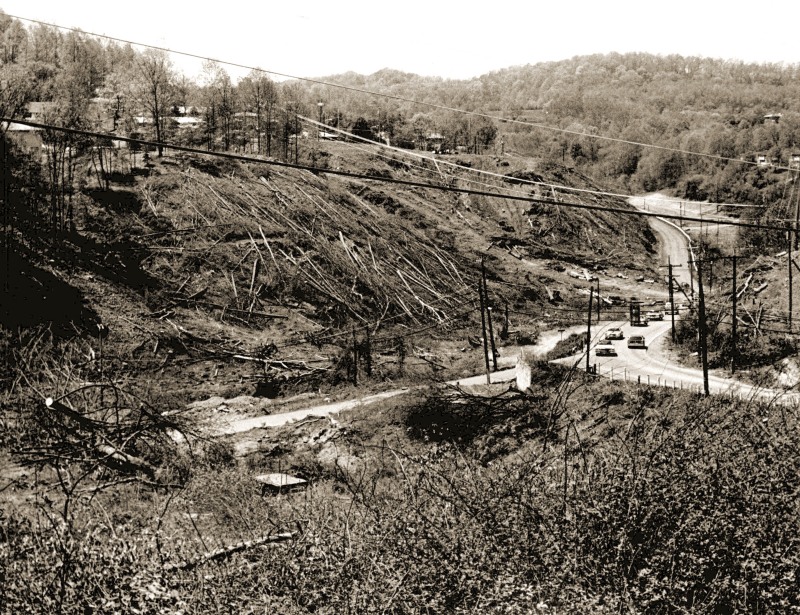 Oakhurst Rd and Lucado Rd.
See larger photo
HERE
Today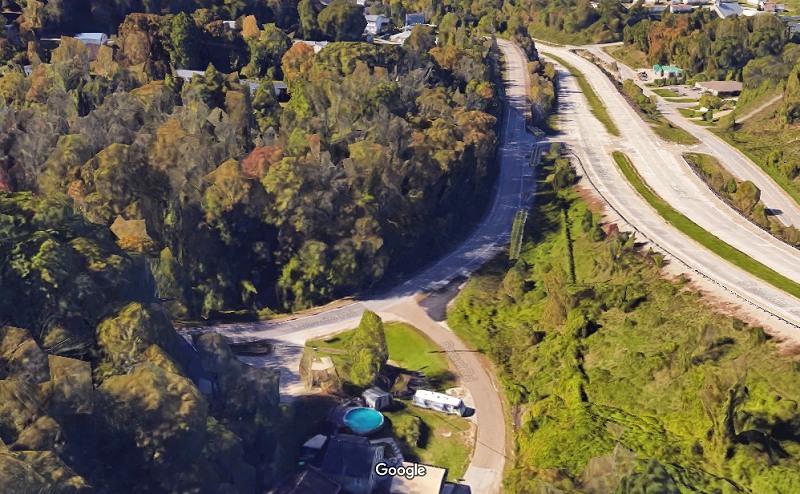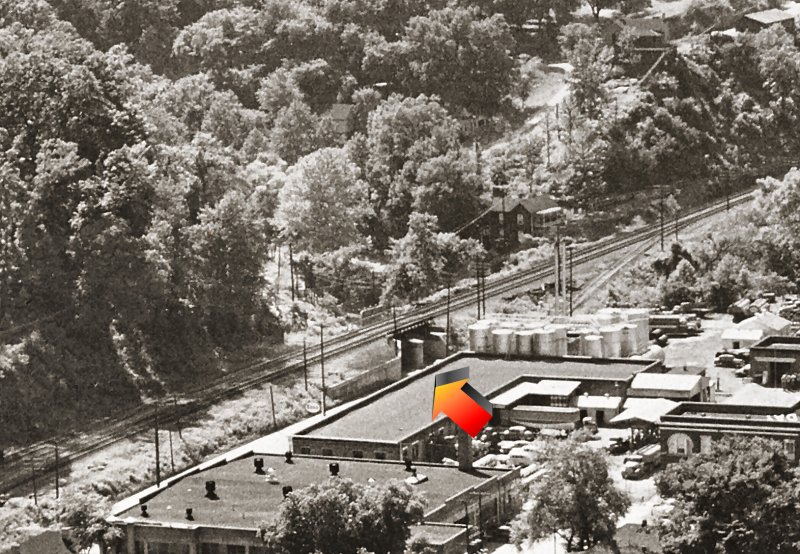 The arrow points to the underpass that we had to travel to go South, before Corridor G was built.
Photos courtesy of DOH Collection, West Virginia State Archives

Corridor G is a highway in the U.S. states of Kentucky and West Virginia. It is part of the Appalachian Development Highway System, encompassing US 119 for its length. At the southern terminus of Corridor G at Corridor B (US 23/US 460/KY 80) near Pikeville, Kentucky, traffic can continue along Corridor B towards Pikeville and Jenkins, where one can pick up Corridor F (US 119) or proceed south on Corridor B (US 23) into Virginia. At the northern terminus at Interstate 64 in Charleston, West Virginia, one can pick up Interstate 77 and Interstate 79, along with the West Virginia Turnpike.