Capitol Street
As Capitol Street was Charleston's main street for commerce, I have placed many of the more important photos of the street here. You will find other photos of Capitol Street scattered all over this web site, but the photos here are one's that I consider extraordinary...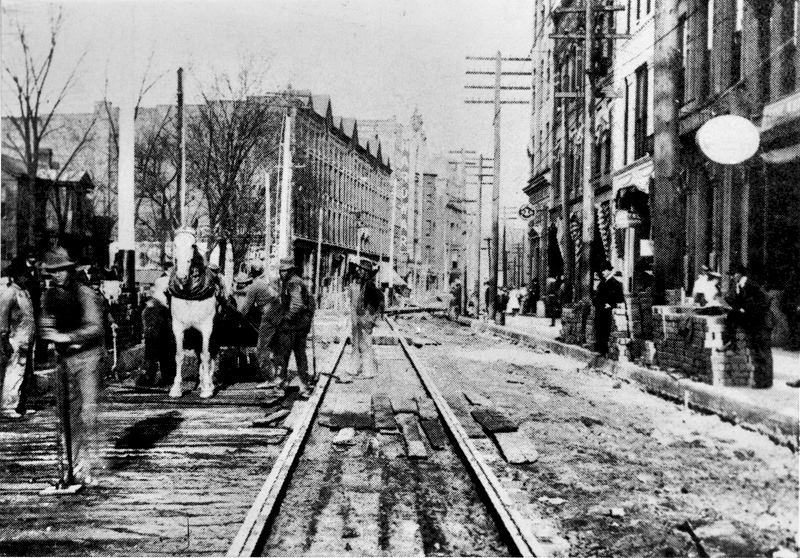 Paving Capitol St. at the turn of the century. Notice the boards, which would later be covered with sand and brick. This is near Quarrier Street, right across from the current library.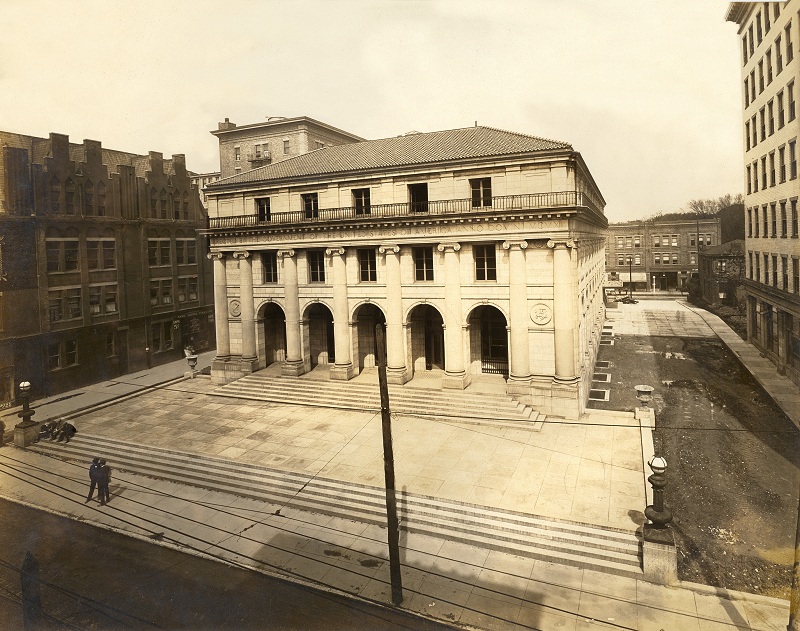 This amazing photo of the brand new Post Office & Court House on Capitol Street can be seen in more detail HERE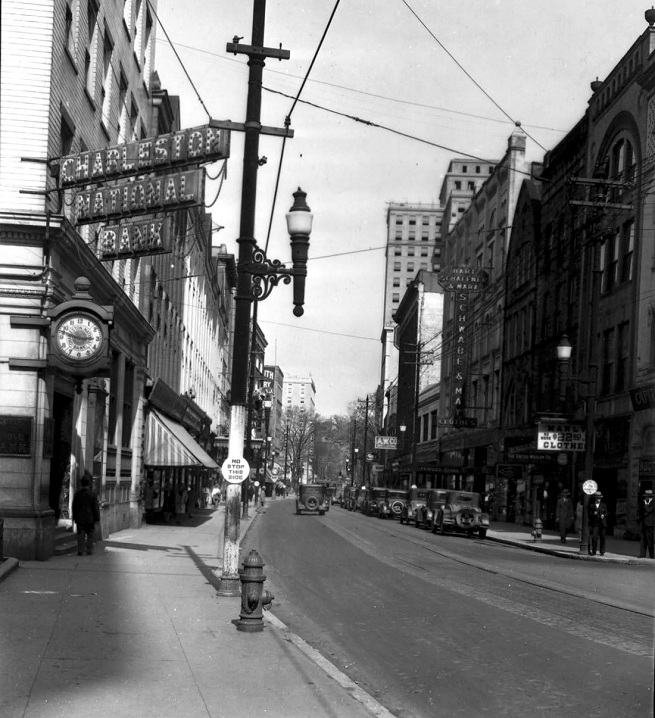 One of the best shots of Capitol Street in the 20s, taken in the same area as the photos above.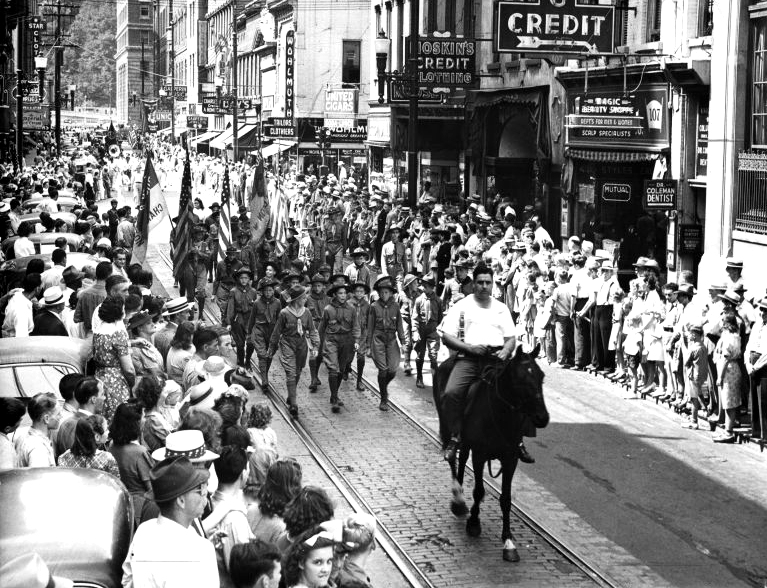 This photo taken in the same block as the first photo.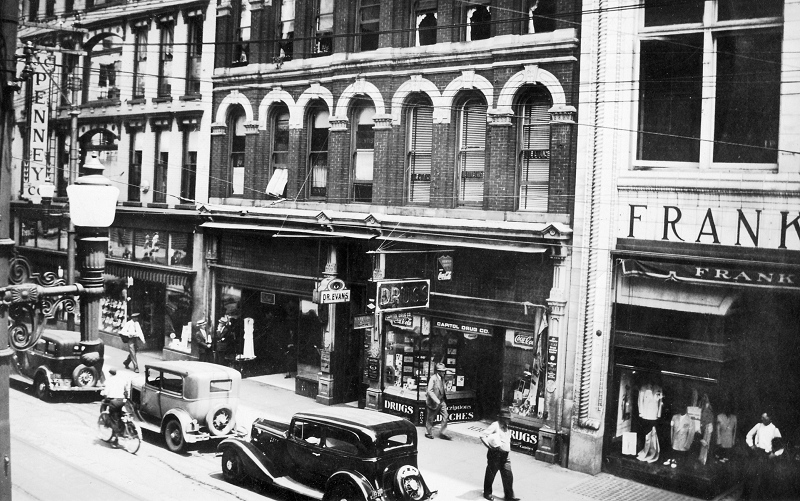 Another great photo in the same block as the first.
Again, the same block. The date here is 1950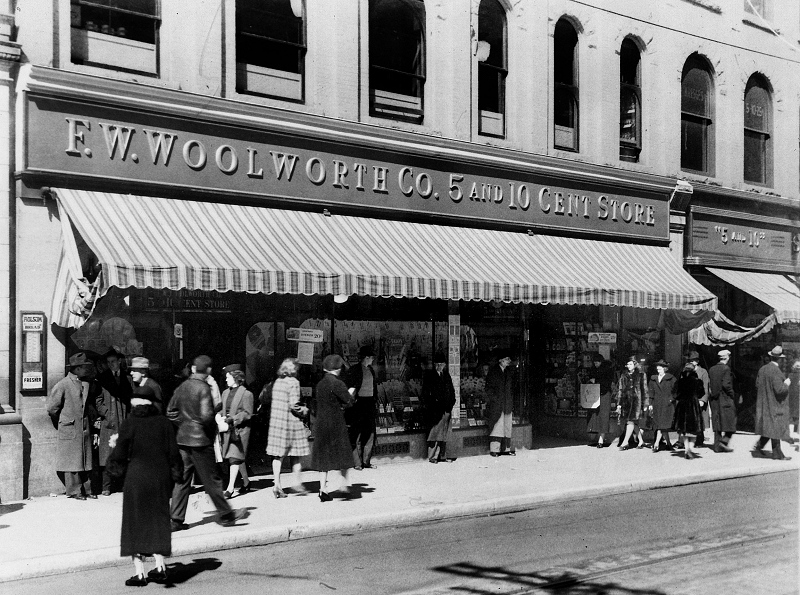 Moving to the next block is Woolworth's in the mid 40s. The fire here in 1949 killed 7 Charleston firemen.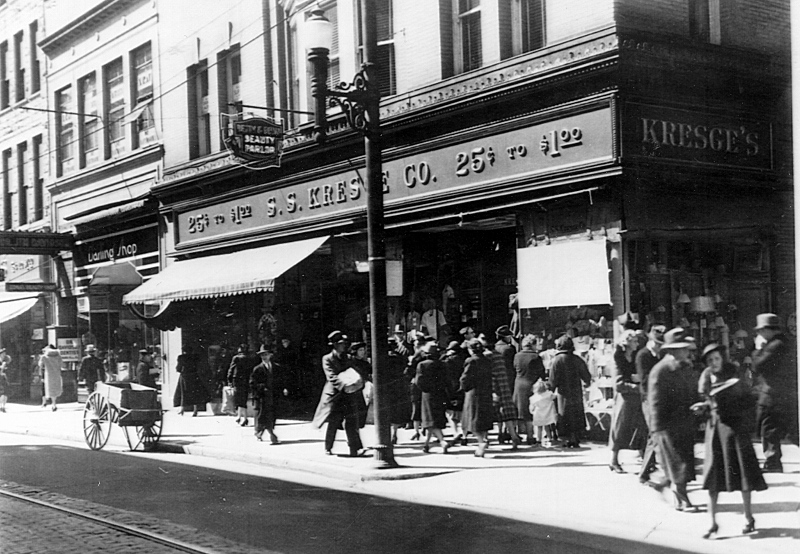 It's 1939, and Kresge's is located at Capitol & Fife, now Brawley Walkway in what's now Ellens Ice Cream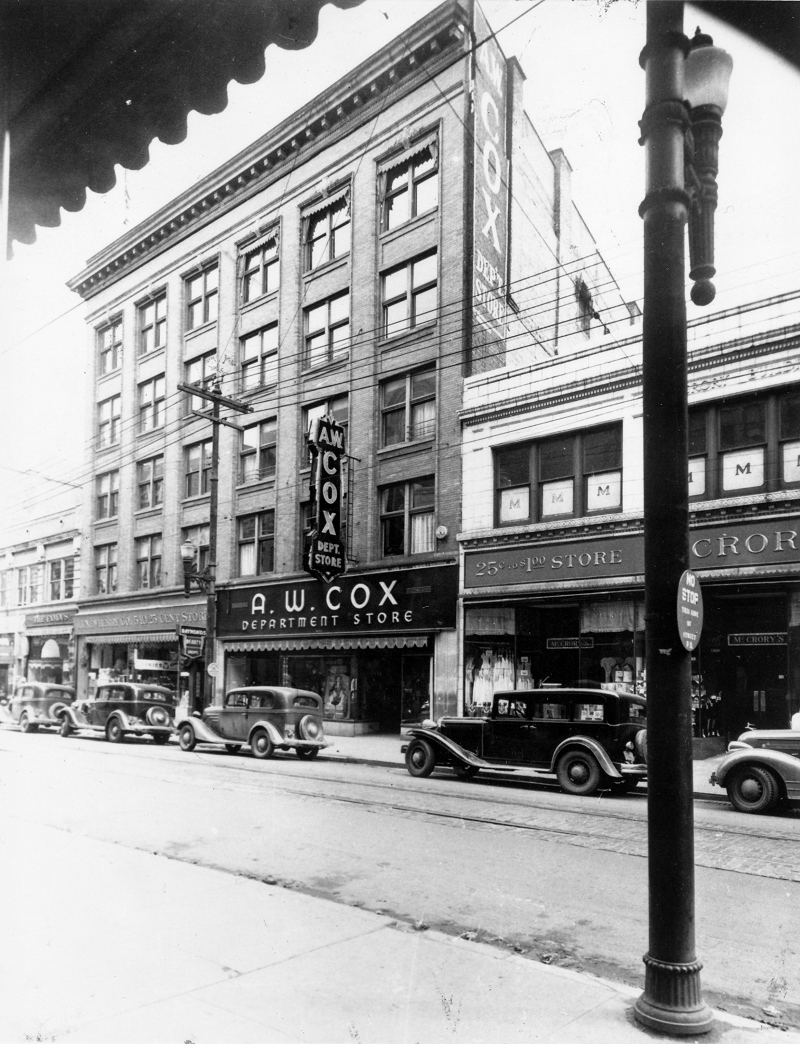 Almost across the street is A.W. Cox, now Pie's & Pints and McCrory's, now Adelphia Sports Bar. The faded Cox sign at the top of that building is still there today.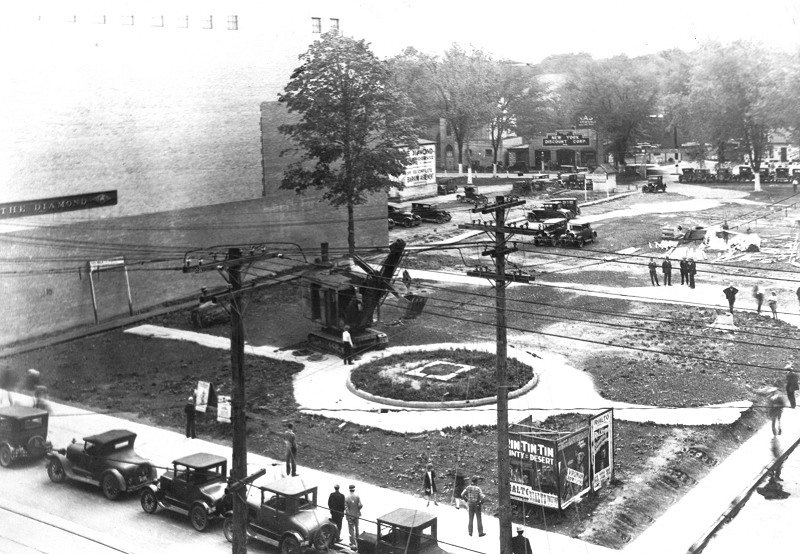 This interesting photo is at Capitol & Lee Streets. See more information and a larger photo HERE
The photo above shows the side of the new Diamond Dept Store in 1927. Below is the front.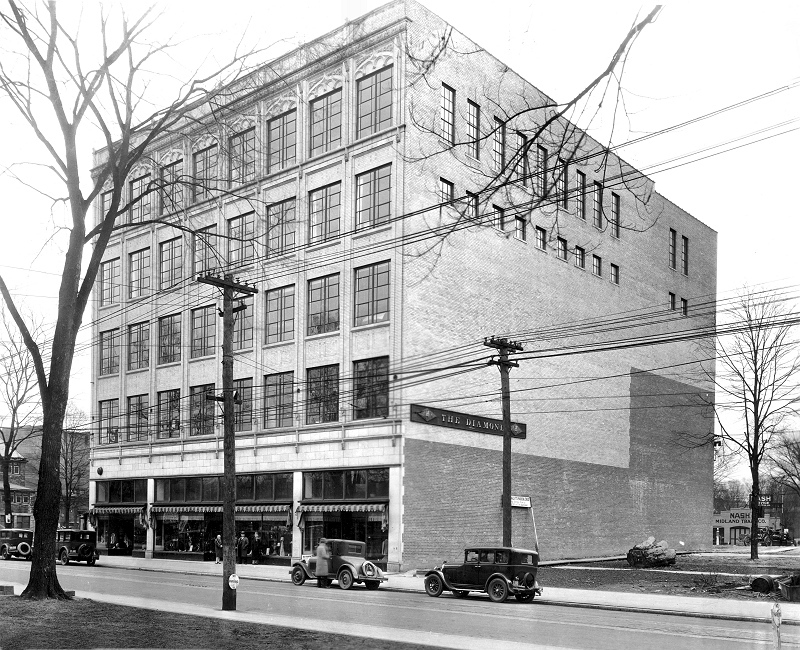 See a much larger photo
HERE
A very rare photograph...



This wonderful photo shows phase one of the new Diamond Dept Store. The lot to the right would soon support the new Kanawha Valley Bank, while the lot on the left would support the expansion of the Diamond all the way to Washington Street. For a while, the Sterling Restaurant stood on that corner, and when the Diamond expanded, the Sterling moved to Washington Street behind the Diamond. When the Diamond expanded again, the Sterling had to move again. This time a brand new building was erected at the North end of Capitol Street.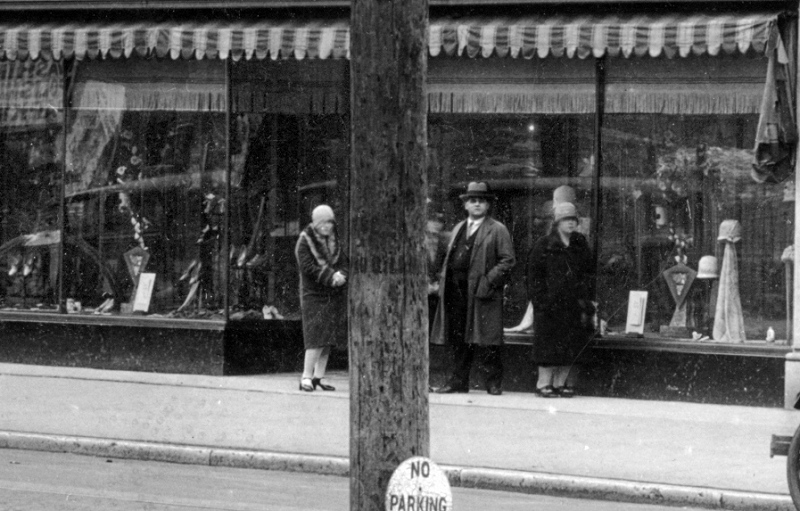 This is a blow up of a section of the photo above
See the Diamonds windows in 1927
And this is the business behind the Diamond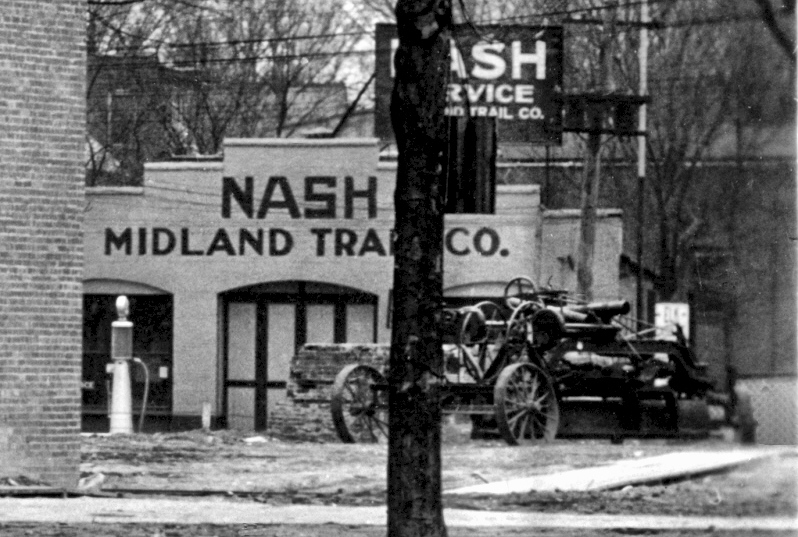 That's a road grader in front of "The Midland Trail Co..... the Nash Automobile dealership service center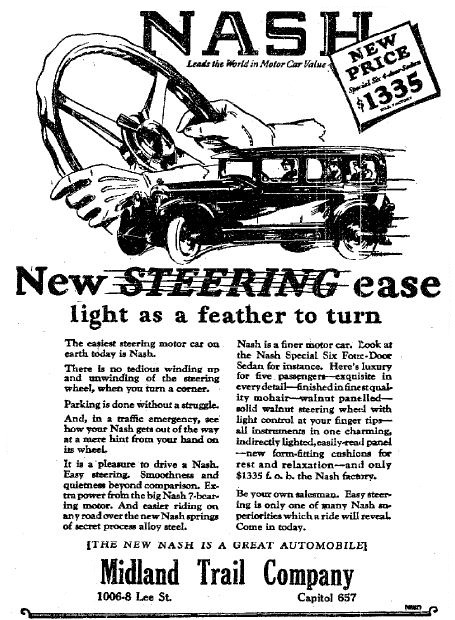 .
The showroom was located at 1006-8 Lee Street

Capitol Street near Quarrier in the early 1940s.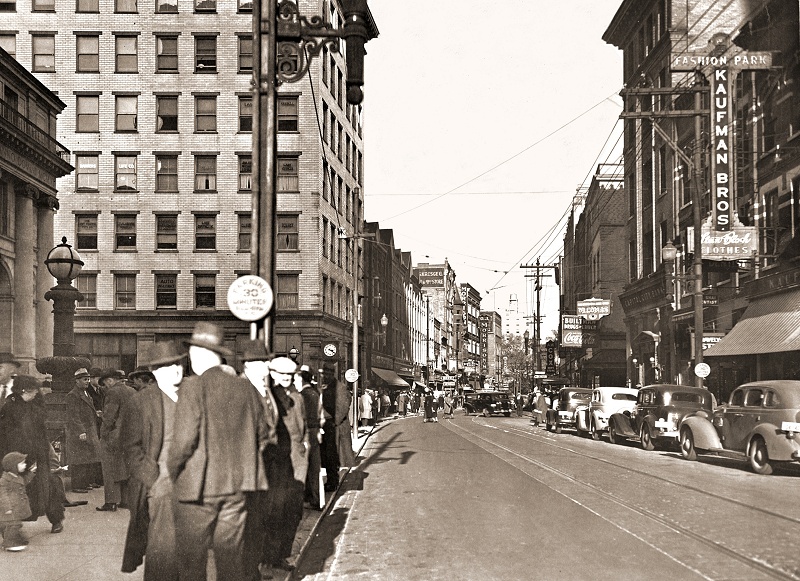 1927 Diamond photo curtesy of Marilyn Smock
***
SEE CAPITOL STREET IN THE 50, 60S, 70S NEXT