STEAM POWERED STERN WHEELERS
I'm no expert when it comes to stern wheelers. I've seen them all my life and ridden on quite a few. I'm more interested in the mechanics than the boats themselves. Having said that, here are some photos that have been sent to me from the 1900s to the late 30s. All are on the Kanawha River.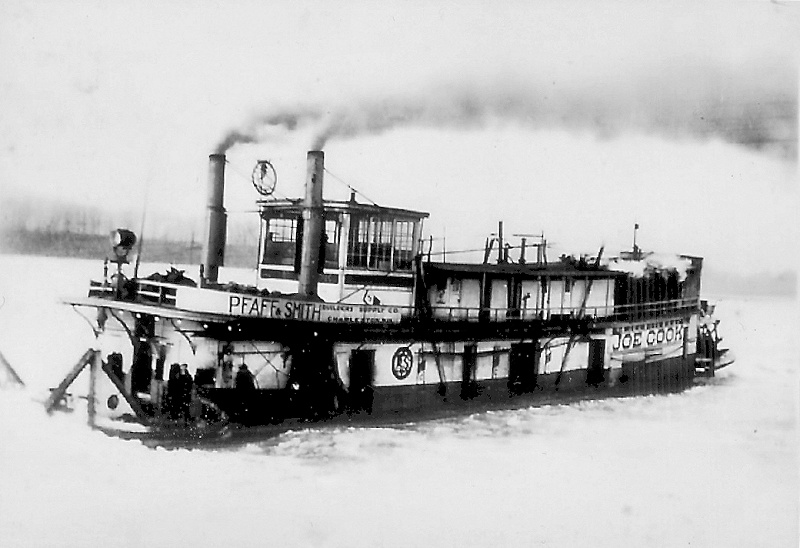 The Joe Cook has been around in one form or another for almost a hundred years. It was owned by Pfaff & Smith. Look closely and you can see it's completely surrounded by ice in this photo.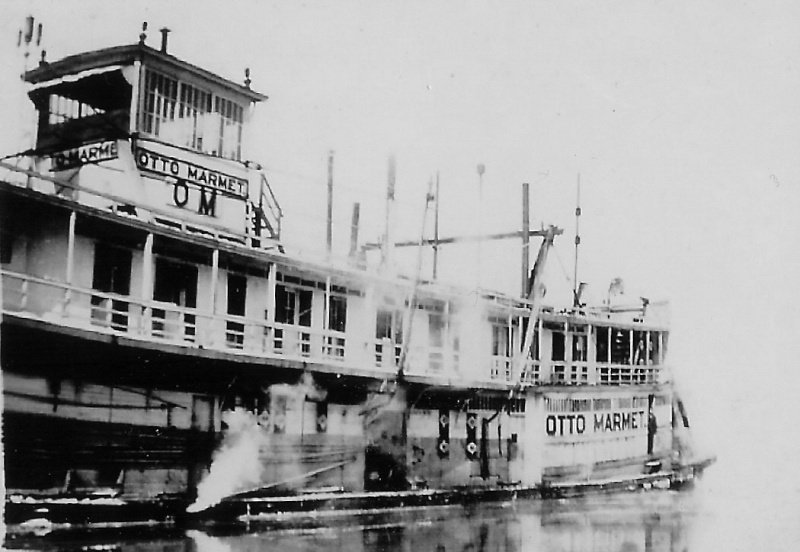 The Otto Marmet was a a local steam powered stern wheeler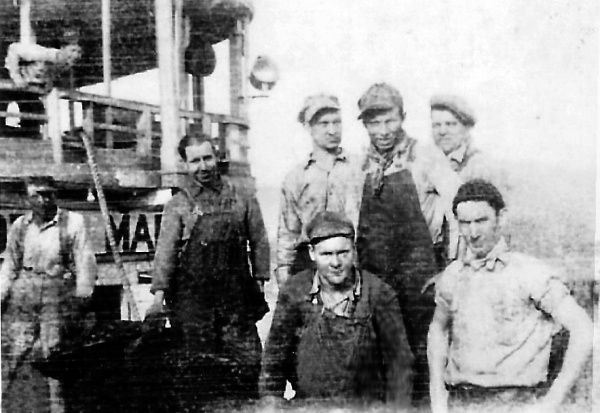 This was the Otto Marmet's crew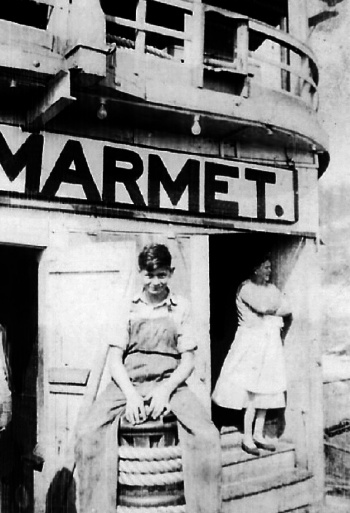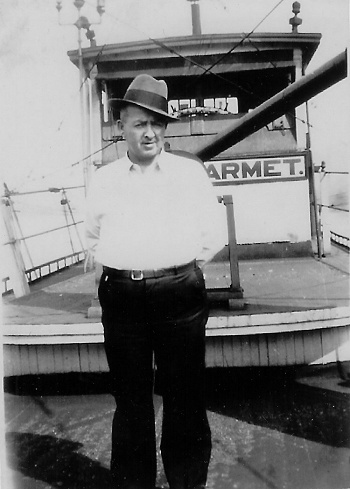 The photo on the left shows Willard Shaffer and his sister Helen circa 1930. On the right is Capt. Homer Verian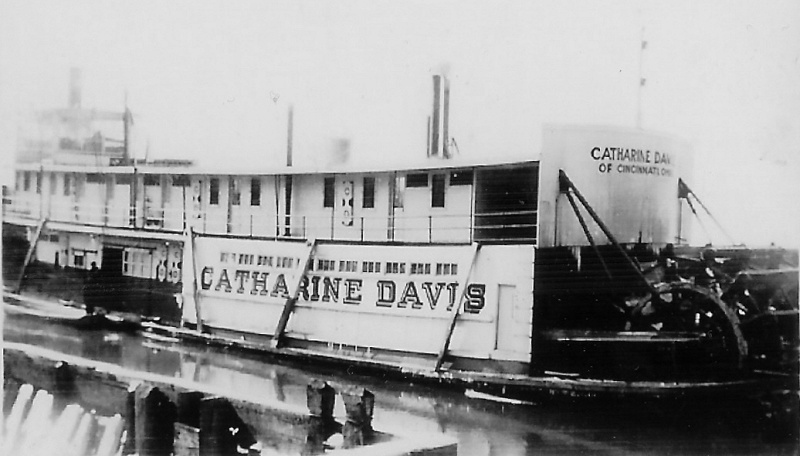 The Catherine Davis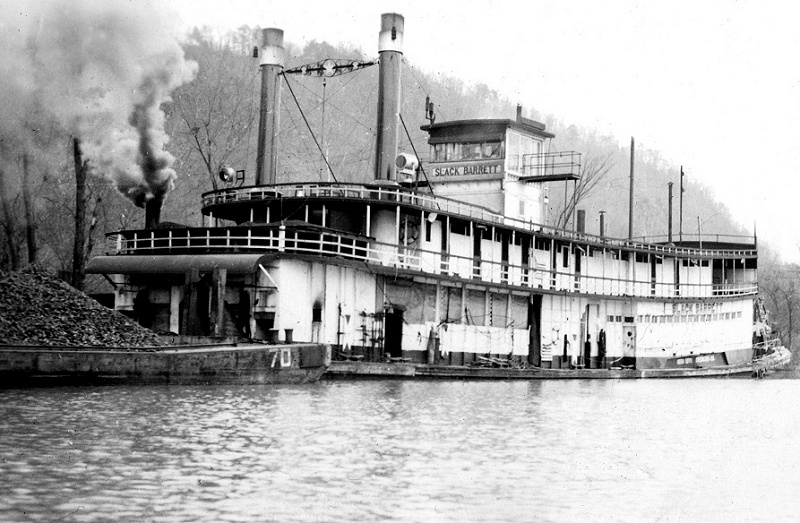 The Slack Barrett at Raymond City. (other side of Poca WV)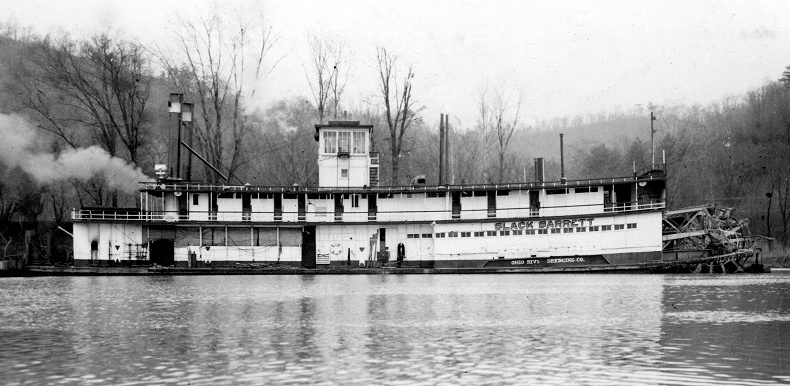 Another shot of the Slack Barrett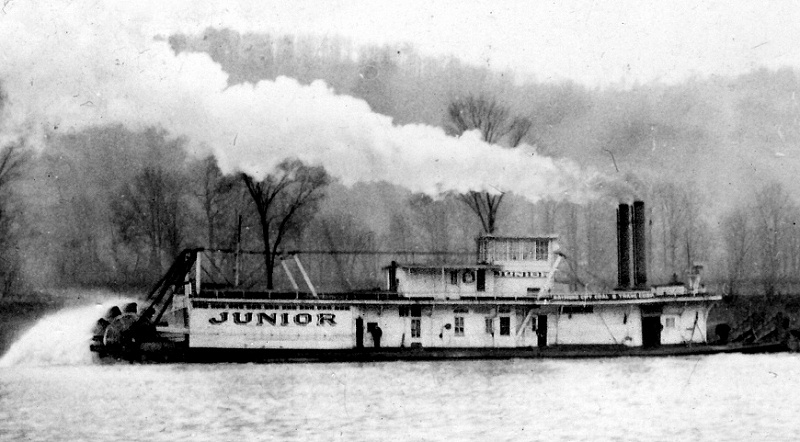 The Junior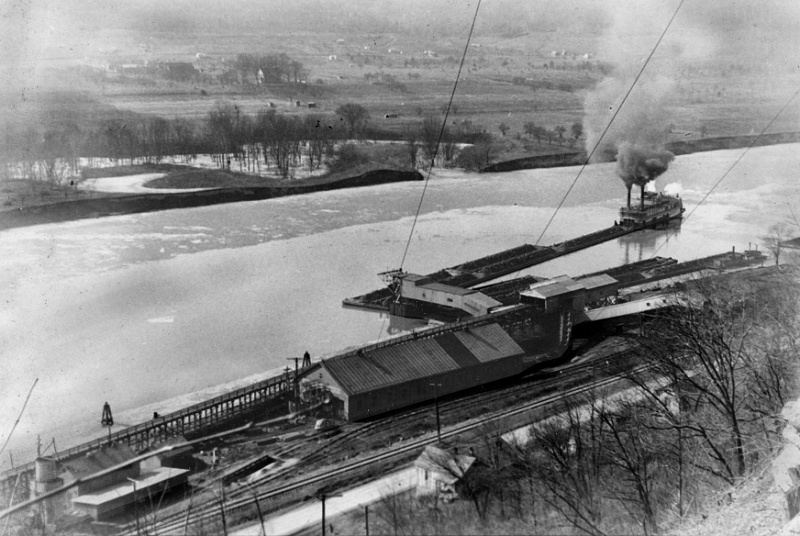 This is most likely the Raymond Barrett at Raymond City. This was a huge coal area back in the day.
THE EDWARDS MOONLIGHT DANCE BARGE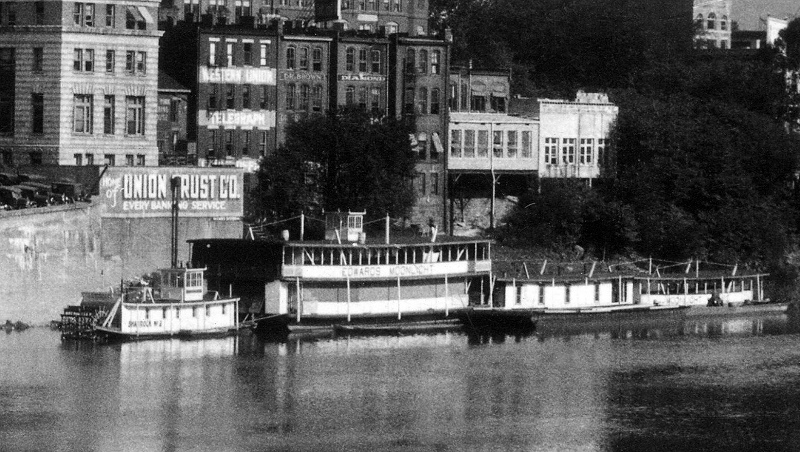 The most famous river attraction in Charleston was the Edwards Moonlight Dance Barge. It operated for many years, with some of the best bands to hit town playing on its decks. Many years later, it's still a Charleston icon as it's now a beautiful restaurant at Trojan Landing.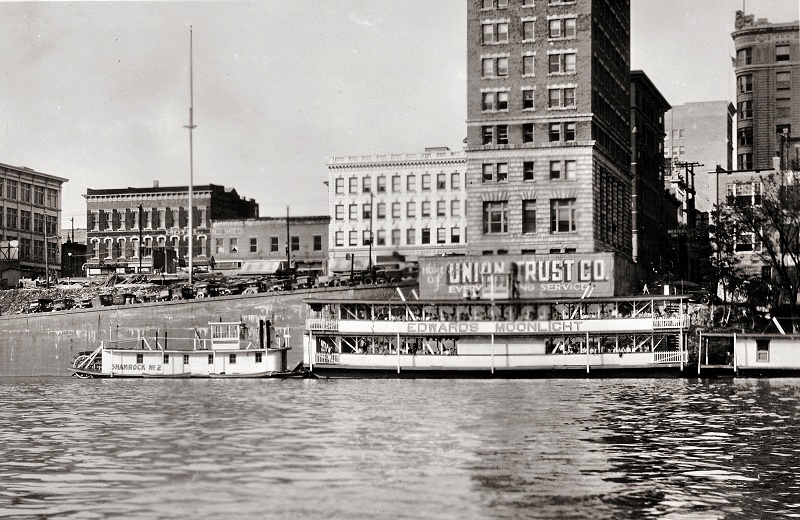 See a larger photo
HERE
And look at the car perched precariously on the rock.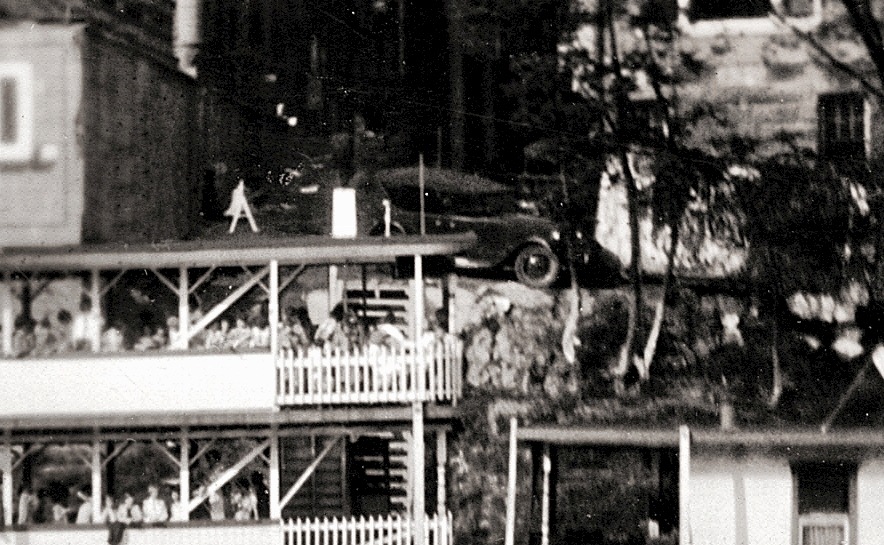 The Edwards Moonlight Today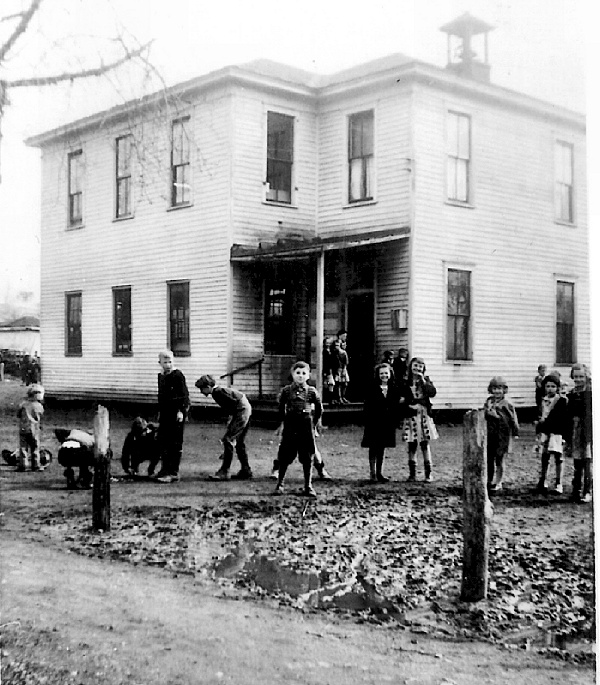 This photo came with a few of the photos above. It's Poca Elementary in the 20s.
Some photos courtesy of Mike Shaffer, Rineyville, KY
Edwards Moonlight photos courtesy of Mike Price