Kanawha Blvd at Capitol Street Circa 1911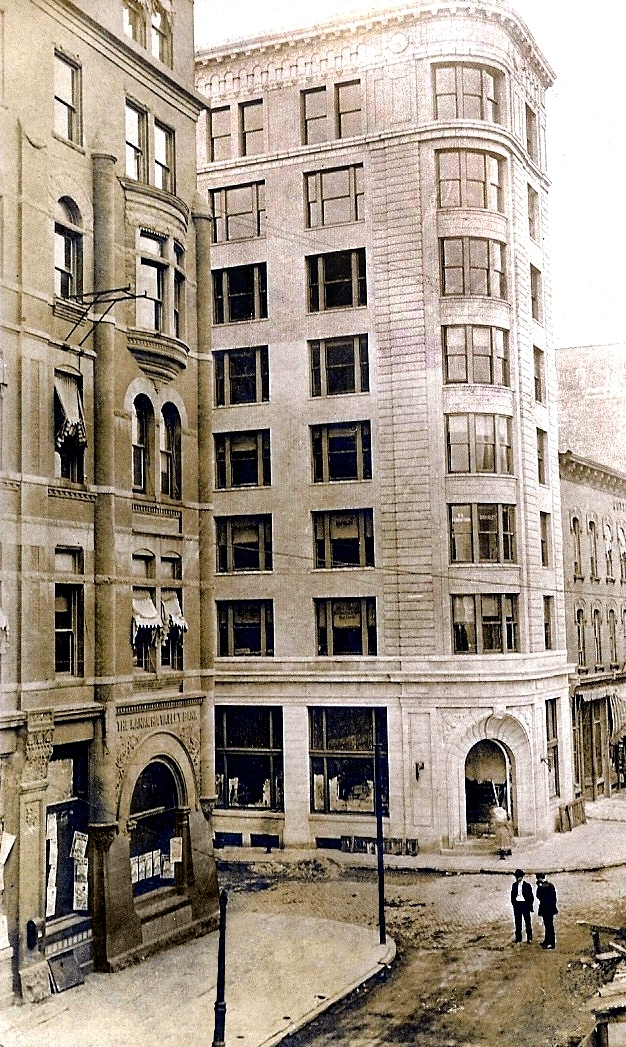 On the left, Kanawha Valley bank. On the right, the eight-story "Terminal Building"
which was originally the National City Bank built in 1910, and is still there today.

In 1893, John Q. Dickinson chose to invest in a substantial new building, five floors on Front Street (now Kanawha Boulevard) with an elaborate stone and brick facade and turret. The move was a statement of confidence to the business community and to the swarm of speculators coming to West Virginia with the boom in timber, coal, and oil and gas. A month before the stock market crash of 1929, John L. Dickinson moved his bank into new quarters on the former site of the capitol of West Virginia. The 20-story building, the tallest and most prestigious business address in the state for many years, remains a Charleston landmark.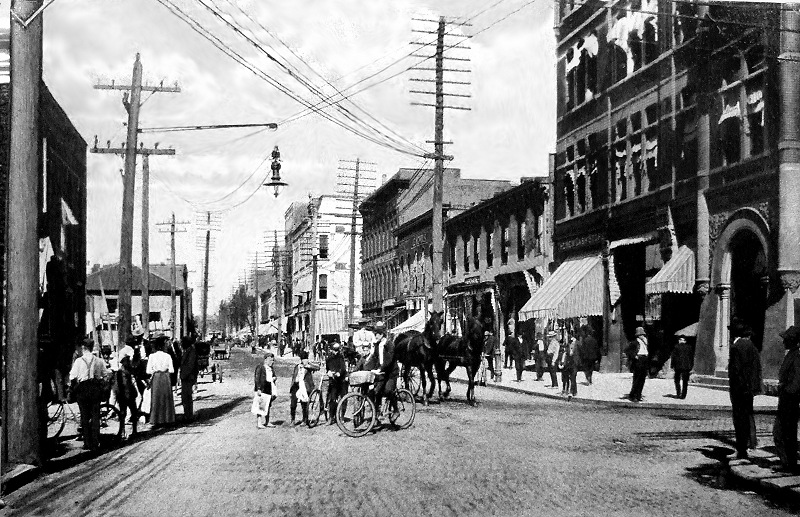 This is looking in the opposite direction. The bank is on the right now.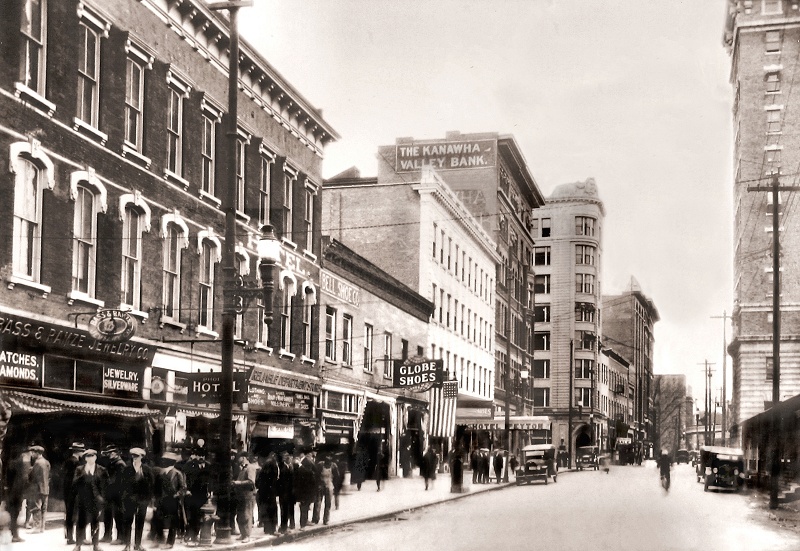 This great photo was taken in the same area in the early 20s.
See larger photo HERE